Data Is Ugly, Ours Isn't. July Market Update!
Whether you're buying or selling in Sarasota or Manatee County, it is critical to have a good understanding of what's going on in our market.
Knowing the most important data such as # of homes sold, average sales price and days on market will better prepare you to buy or sell a home.
Our July market update is easy to understand and showcases everything that you need to know about local real estate trends.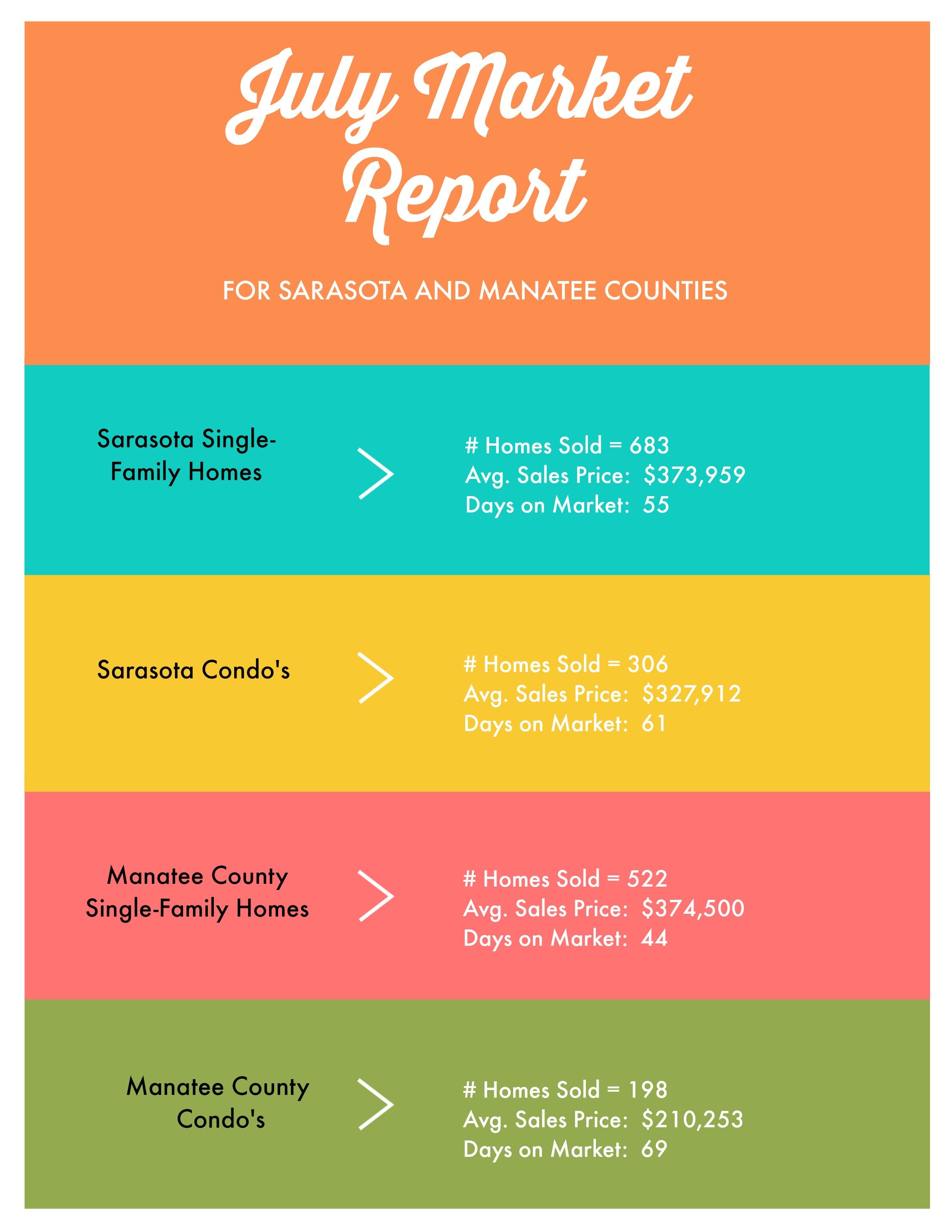 Overall low supply and high demand continue to drive up prices. While inventory has steadily increased year over year, it is trending slightly lower since February 2017. If you have been thinking of getting into the market, now may be a good time! AND...its a great time if you have a home to sell!
Team Renick can help with both...click here to learn more about us and our approach to buying and selling real estate. You won't be disappointed!