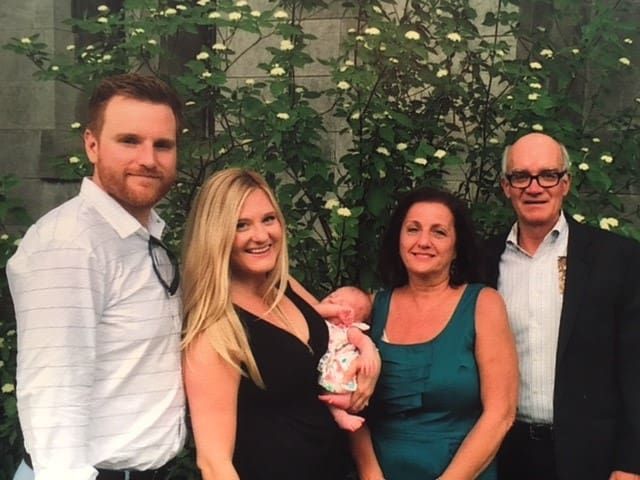 Patty and David had lived in their condo at Seaplace for over 30 years. As their family grew they knew they wanted to find something bigger. One day when they were sitting by the pool they saw two men giving a tour of the grounds and answering a bunch of questions. They asked the pool attendant who the men were and were told that was Mike and Eric of Team Renick. Patty though she should call them and see if they could help them find the property they were looking for.
After reaching out, Eric had a list of several three bedroom properties and within 2 days Patty and David were out and about Longboat Key looking at them. Their son and daughter-in-law joined them on their search. They fell in love with the first place they saw, but looked at a few others just to confirm. They ended up making an offer and had a signed contract all within days of reaching out to Eric. After looking on their own for quite some time, they were thrilled to finally have found the perfect place for the next chapter of their lives.
Patty and Dave were also closing from a distance so Eric made sure everything that needed to be taken care of was. From receiving packages, to dealing with the cable company…many times, Eric was always there to help Patty feel at ease. Eric even did a video walk through prior to closing so Patty and Dave did not have to travel for the close.
Patty feels that Eric has really gone above and beyond what a realtor is supposed to do for any sale. After Hurricane Irma, Eric checked on Dave and Patty's new home and made sure it was free from damage and even sent a video of their new home post hurricane so they could see for themselves that all was okay!

Patty really could not say enough about Eric. She felt that his approachable demeanor and kind manner made him an absolute pleasure to deal with. It really was the service after the sale that struck Patty. One weekend Eric found out that Patty was having issues with the cable company. He offered to wait at the condo on Saturday to meet them. Reluctantly Patty agreed as she did not want to take up Eric's valuable weekend time. Eric waited but they did not show up. He went back Sunday and waited again. This time to cable company installed the wrong hardware and had to return later that afternoon. Patty felt terrible that this took up so much of Eric's time, but Eric put her at ease telling her it was his pleasure and that he was happy to be able to help take care of this for her. Patty just had never met a realtor who would do all the things Eric would do. It really made her want to tell everyone about Eric.
Patty and Dave are about to come back down to Longboat Key and enjoy their new home. They do so with the peace of mind that Eric has taken the time to get everything ready for them so when they arrive, they can just kick back and relax with their beautiful family. Patty thinks that Eric is one in a million and that you rarely meet people like him! (Our Team tends to agree with Patty!!!)