Team Renick's Guide to the Siesta Key Crystal Classic
It's that time of year again where we are wowed by what artists can make happen with sand. The 7th Annual Siesta Key Crystal Classic arrives on Siesta Beach this Friday and Saturday from 10am-5pm. The sculptures will remain on the beach for viewing Sunday and Monday from 10am-5pm. The sculptures will be taken down early Wednesday morning so you will be able to still view on Tuesday but not up close.

Crystal Classic Quick Facts:
Tickets are available at the gate for $10 ($5 for youth)
Parking will be very limited so consider using the Siesta Breeze or SCAT. The beach parking lot offers free parking but it tends to fill up by 11am on event days.
This event is ADA accessible. Mobi mats and beach wheelchairs will be available. Due to the large crowds, Monday will be the best viewing day using the mobi mats and wheelchairs, however they are available each day.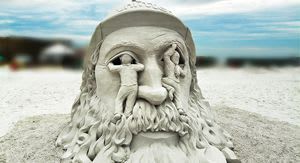 There will be an Amateur Competition Saturday from 9-4pm. Registration takes place at 9am. Space is limited so pre-registration is strongly encouraged: [email protected].
There will be many vendors on site selling yummy delights, hats, sunglasses, Tee's and lots of other cool finds!
The artists for this competition travel far and wide to be here and have amazing backgrounds. Be sure to learn about them and then go and see them in action: https://www.siestakeycrystalclassic.com/2016-artists/2017-artists

This event is quickly becoming an area favorite drawing crowds in excess of 35,000. The sculptures these artists create are truly awe-inspiring. This event is not to be missed!
**Picture Credit: https://www.siestakeycrystalclassic.com/ Video Credit: tripstodiscover.com