What's Happening in Sarasota, the Beaches & Beyond...February 3rd & 4th)
There are many festivals taking place this weekend. From craft fairs and regatta's, to half-marathons and orchid's, there is something for everyone this weekend in Sarasota. the Beaches & Beyond!
The 4th Annual Bradenton Area River Regatta will be taking place Saturday from 8am-10pm. This day long festival takes place at Bradenton's Riverwalk as well as in Palmetto. Be sure to check out the schedule for the full list of events and times. There will be live music, the Wheel of Lights Ferris wheel, dog tricks, kid zones, a 5K run and so much more. A family friendly and FREE event for fun for all!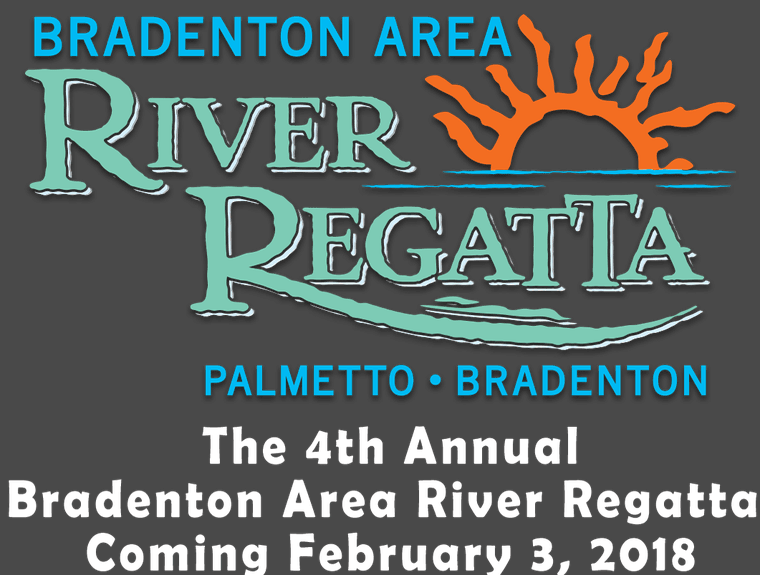 The 11th Annual Gran Ovation at Lakewood Ranch will be taking place on Main Street from 10am-2pm Saturday. There will be live entertainment from local favs as well as local school groups, dance groups and chorus groups. Come enjoy this FREE street festival and bring the whole family!
Join the Sarasota Modern Quilt Guild's "Airing of the Quilts" Festival taking place at Maxine Barritt Park in Venice. This FREE event takes place Saturday from 10am-3pm and will showcase modern quilts hung from the Big Pavilion. Quilting items will also be for sale and there will also be food trucks on hand offering quilt goers a bite to eat.
It's time again for the 43rd Annual Pioneer Picnic celebrating Sarasota's heritage! Doors open at 11:30 and pre-registration is recommended. This event kicked off in 1974 as a way to recognize those who have lived in Sarasota County for 50 or more years! All Pioneers are invited to bring their family and friends to this cherished event that captures the "human history" of Sarasota!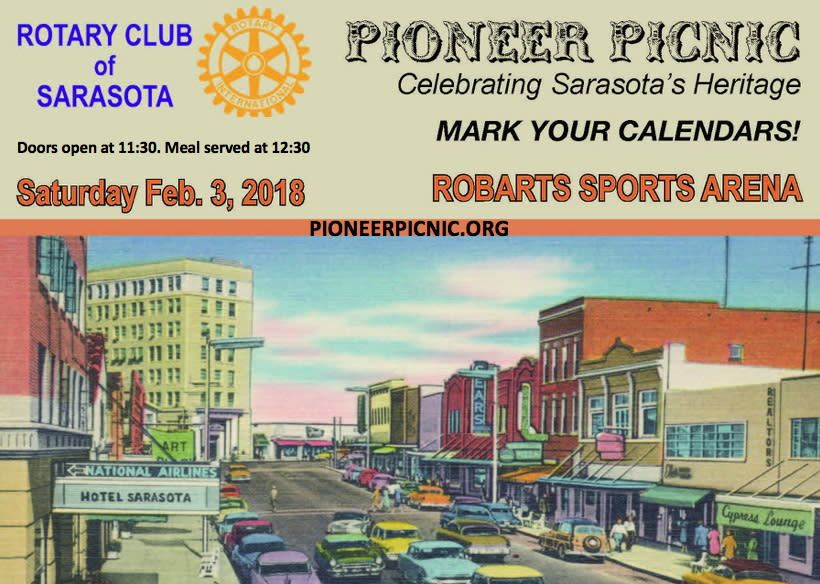 Main Street Live will take place at Old Main Street in Bradenton Saturday evening from 5pm to midnight. There will be live music, food vendors, arts and crafts and more. Stop on by and join in this fun street party!
The 24th Annual Winterfest at the Mansion takes place this weekend from 10-4pm at Phillippi Estate Park. Artisans from 12 states will be on hand seller their wares. Admission and Parking are FREE so come on by, explore the mansion and find yourself a lovely handmade gift!
Calling all orchid enthusiasts…it's time for the 52nd Annual Venice Area Orchid Society Show and Sale! There will be thousands of orchids on display and for sale in various designed exhibits. Art, accessories and supplies will also be for sale. This event is revered across the west coast so be sure to stop by Saturday 10-5pm or Sunday 10-4pm. Admission is $5 (kiddos under 10 are free). Venice Community Center will be hosting this event!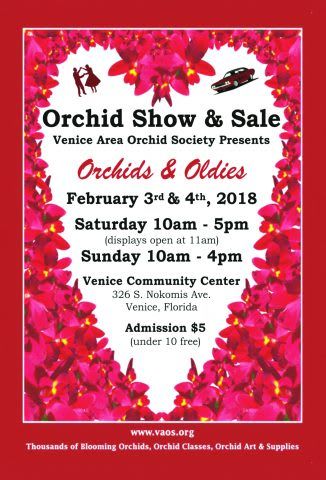 9th Annual Sarasota Masters Art Festival takes place Saturday and Sunday from 10-5pm. There will be over 70 artists on hand showcasing their work in oil, watercolor, sculpture, ceramics, fine jewelry, blown glass and so much more. There will be live entertainment and food vendors on site as well. This FREE event takes place on Gulfstream Avenue in Downtown Sarasota.
The 4th Annual Sarasota Music Half Marathon takes place on Sunday…pre-registration is highly recommended. The course starts at the Van Wezel Performing Arts Center parking lot and will feature bands and cheerleaders, lawn parties and much more all along the way. To pre-register and learn more visit: https://www.sarasotahalf.com/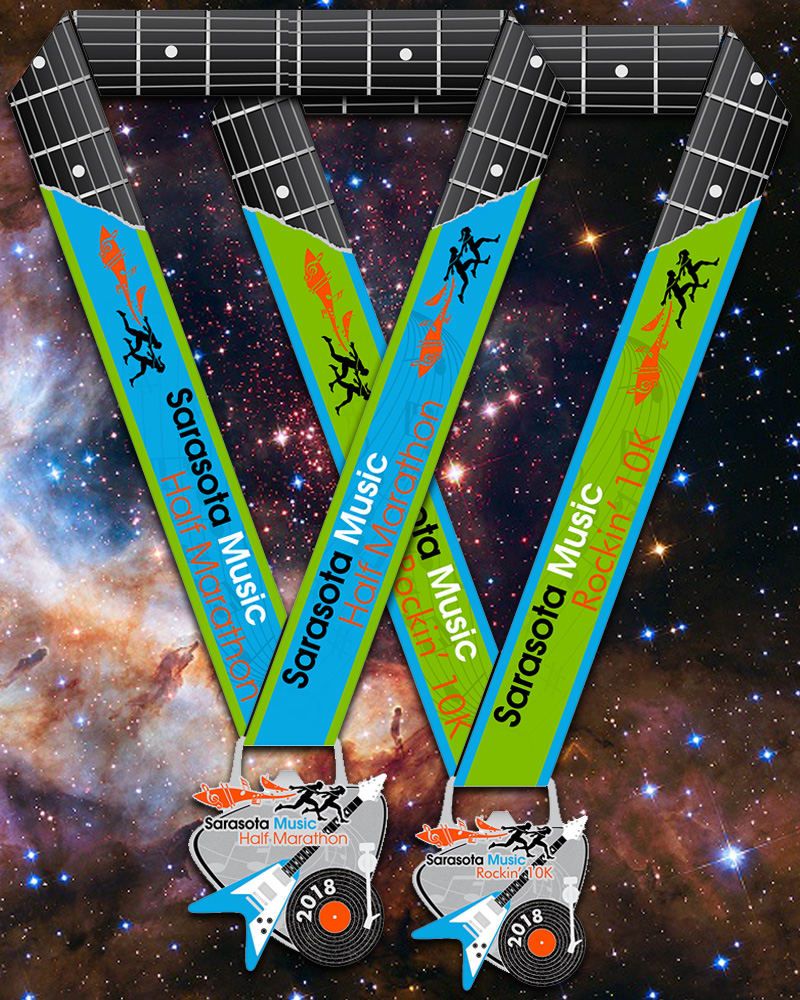 They're Back! The Ski-A-Rees Water Ski Team kick off their new season Sunday at 2pm at the Ski-A-Ree stadium on Ken Thompson Parkway. This event takes place seasonally Sunday's at 2pm and is not to be missed!