What's Happening in Sarasota, the Beaches and Beyond April 27-29
What's Happening in Sarasota, the Beaches and Beyond April 27-29nd.
From revving your engine, to having a Fiesta on Siesta, to "riding the beaches". There is something for everyone this weekend in Sarasota, The Beaches and Beyond!
The 16th Annual "Building to a Cure" Benefit Classic Car Show takes place Saturday from 9am-1pm at Venice High School. Classic and vintage cars will be on display and owners will be vying for trophies! Money raised at this event goes to support John Hopkins All Children's Hospital so come on out and support a great cause.
The 2018 Air Fair Giant Fly In takes place Saturday from 9am-3pm at Rothenback Park in Sarasota at the Sarasota Radio Control Squadron Field. This family friendly and wheel chair accessible event is sponsored by the Golden Eagle Squadron. The Runway Café will be open so stop on by and enjoy the show!
The DeSoto Heritage Festival Grand Parade takes place Saturday starting at 6:30pm from Manatee High School. This event is expecting crowds up to 200,000 making it the largest parade in the region! To see the parade route and to learn more, visit: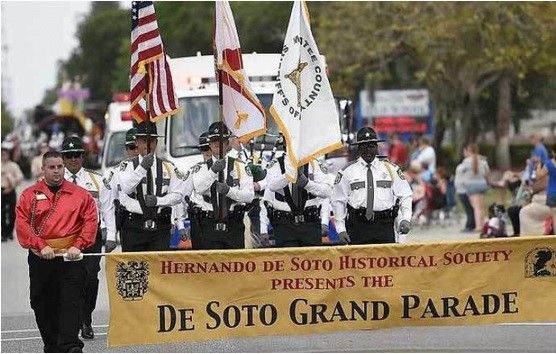 Lido Beach will host Moonlight Movies this Saturday evening at 7pm and will be showing Turtle, the Incredible Journey. This documentary is about a loggerhead's journey back to Florida where she was born. The movies take place across from the Holiday Inn on Ben Franklin Drive.
The Florida Rowing Scholastic Championships take place Saturday and Sunday at Nathan Benderson Park. High school teams from across the state will be trying their oars at winning the State Championship title in pairs, fours and eights. Come on out and see the future of rowing!
It's time again for the Siesta Fiesta, in its 40th year and seen as an end-of season party to send off the snow birds! To see a full schedule of events for this not to be missed party, visit: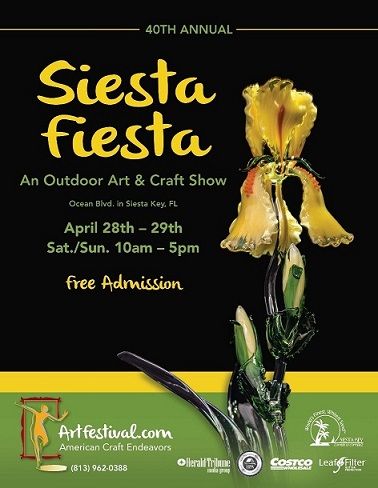 It's the first Annual Lakewood ranch Fine Art Festival. Original handmade artwork from painters, sculptures, photographers and so much more will be on hand. This free event takes place on Main Street in LWR Saturday and Sunday from 10am-5pm.
The 16th Annual Ride the Beaches event takes place Sunday starting at 6am! 15, 35 and 70 mile rides, breakfast and lunch is served! This fun event benefits the Live Strong Foundation. To register or to learn more and see the routes, visit: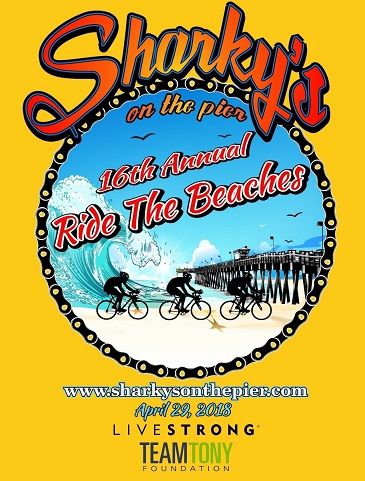 All season long we have been telling you to check out the Ski-A-Rees on Sunday afternoon for their seasonal free show! Well this Sunday is their last show of the season so if you have not been yet, now is the time! The Ski-A-Ree Stadium is located off Ken Thompson Parkway near the Mote Aquarium. Be sure to stop on by!
Whether you opt to check out the DeSoto Heritage Festival Grand Parade or check out the RC Air Show, or kick back on Lido and learn about loggerheads, we hope you enjoy your time in our fabulous community and have fun in the sun!