What's Happening in Sarasota, the Beaches and Beyond! (April 28-30th)
The season is slowly winding down and our many snowbirds head back north, but that does not mean that Sarasota, the Beaches and Beyond is not still bustling with activity! Here are a few local events taking place that we thought were worth sharing!
Premier Sports at Lakewood Ranch hosts its Movies on the Green Friday at 6pm. The movie this week is HOME!! Admission is free but plan for $5 for parking. Bring a blanket or lawn chair and enjoy the show!
Centennial Park in Venice will host its Free Music Friday night with live music by Robin and the Retros. Concert takes place between 7-9pm and is FREE!! Bring a chair and/or blanket
Friday night is also time for Café in the Park downtown Sarasota at Payne Park )2010 Adams Lane) Food starts at 6pm with live music kicking off at 7:30pm. Admission is free but seating is limited so bring your lawn chair or blanket and enjoy a night under the stars.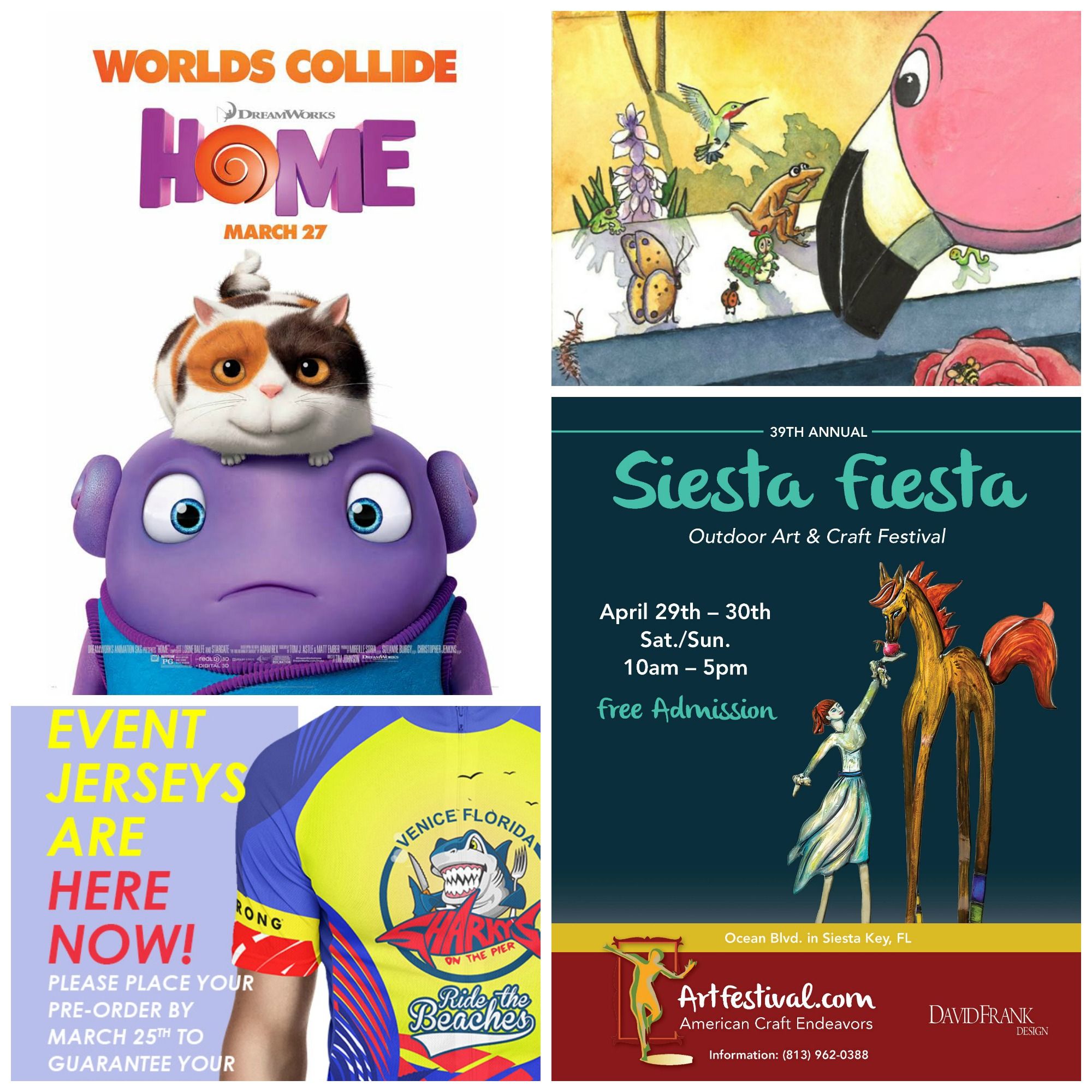 Saturday brings the 3rd annual Children's Book Fair and Family Fun Day at Bradenton Farmers Market. This event includes book signings, storytelling, yoga for kids, crafts, juggling and so much more!!! This is a free event taking place between 9-2pm. Dogs are welcome on a leash so feel free to bring your four legged kiddos as well!
The Desoto Grand Parade takes place this Saturday at 6:30pm. The parade starts at Manatee High School and runs through downtown Bradenton. With a draw of over 200,000 people, this is surely an event not to be missed!
Nathan Benderson Park will be hosting the Florida Scholastic Rowing Association Championships this weekend. Over 1800 rowers are expected to attend! Saturday and Sunday. (The Sunshine State Conference Regatta takes place on Friday)
It's a Bird, It's a Plane…no it really is a plane…a radio controlled one that is!! The 2017 Air Fair Giant Fly In takes place at Sarasota County Rothenback Park from 9-3pm both Saturday and Sunday. Free admission, free parking and concessions available. Handicap parking and wheelchair accessible!!
The 39th annual Siesta Fiesta takes place this weekend in Siesta Key Village from 10-5pm. Seen as a farewell party to our "snowbirds" it is always one of the most awaited festivals on the island!
The 15th annual "Ride the Beaches" scenic bike ride takes place on Sunday. Check in and breakfast starts at 6:30am with the 70 mile rise starting at 7:30am, the 35 mile at 8am and the 15 mile at 9am. Lunch will be served from 11-2pm and the ride benefits the Live Strong Foundation ($40 registration fee). Sponsored by Sharky's on Venice Island (1600 Harbour Drive).
Team Renick will also be hosting an Open House at our lovely property located at 7145 Gulf of Mexico Drive #23 on Sunday between 1-4pm. Seasoned Agent Kevin will be on hand with our newest agent Steven to answer all your questions! More information on this fabulous property can be found by clicking on the image below!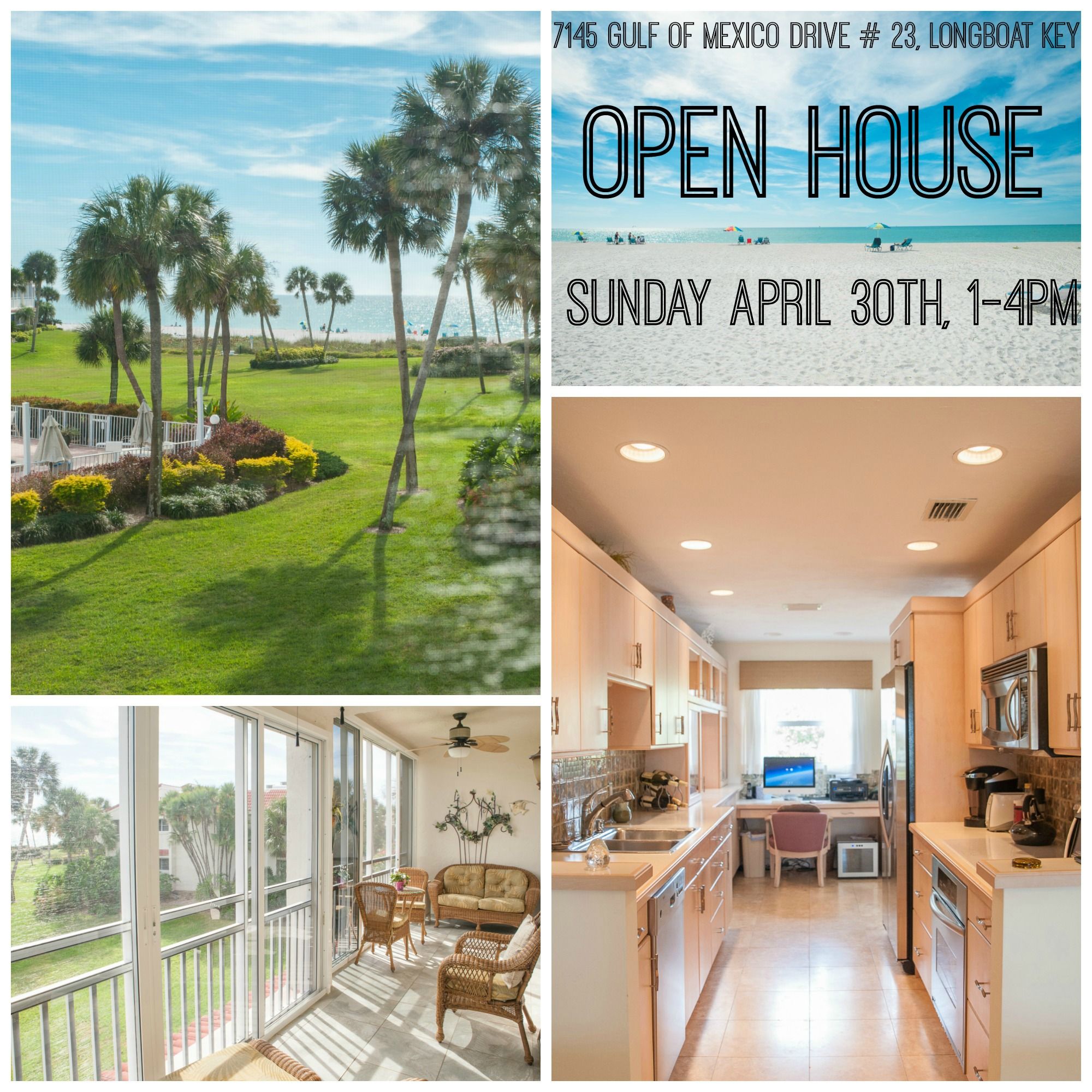 We hope that you can attend some of these fun events with family and friends.
Remember our Team is always available to answer any questions you have about the area or Real Estate! Feel free to reach out anytime!