What's Happening in Sarasota, the Beaches and Beyond! (March 24-25th)
Are you a Foodie? Perhaps a Book Worm? Or perhaps a long, sunny afternoon in a ballpark is more your speed. Whatever your passion, there is something for YOU this weekend in Sarasota, the Beaches and Beyond!
The 7th Annual Venice Book Fair and Writers' Festival takes place this Friday and Saturday in Centennial Park. There are several different programs available for writers on Friday and then Saturday kicks off the Book fair. For more information about the Festival and Fair, visit: https://www.venicebookfair.com/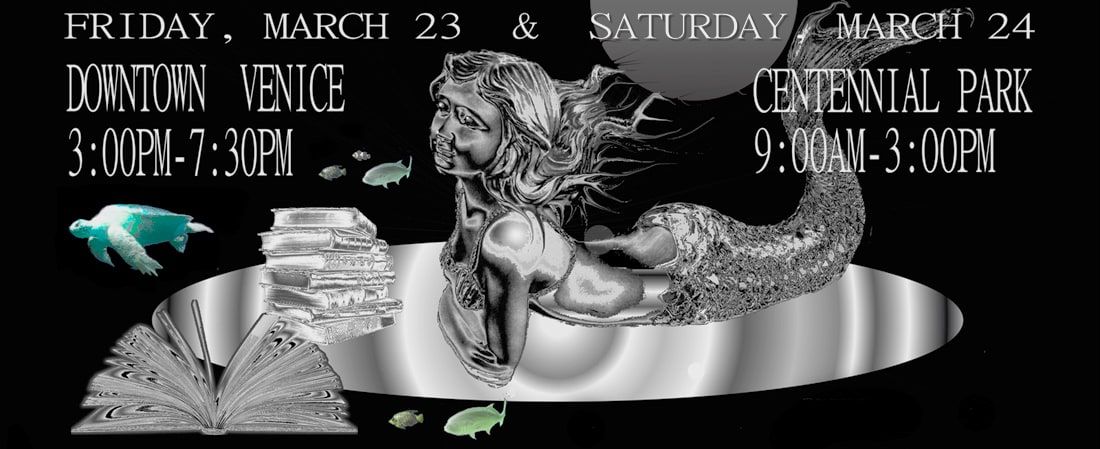 The 32 Annual Heintz & Becker DeSoto Seafood Festival takes place Friday thru Sunday with Live music to accompany many "sea"licious treats. This free Fest is at Sutton and Lamb Park.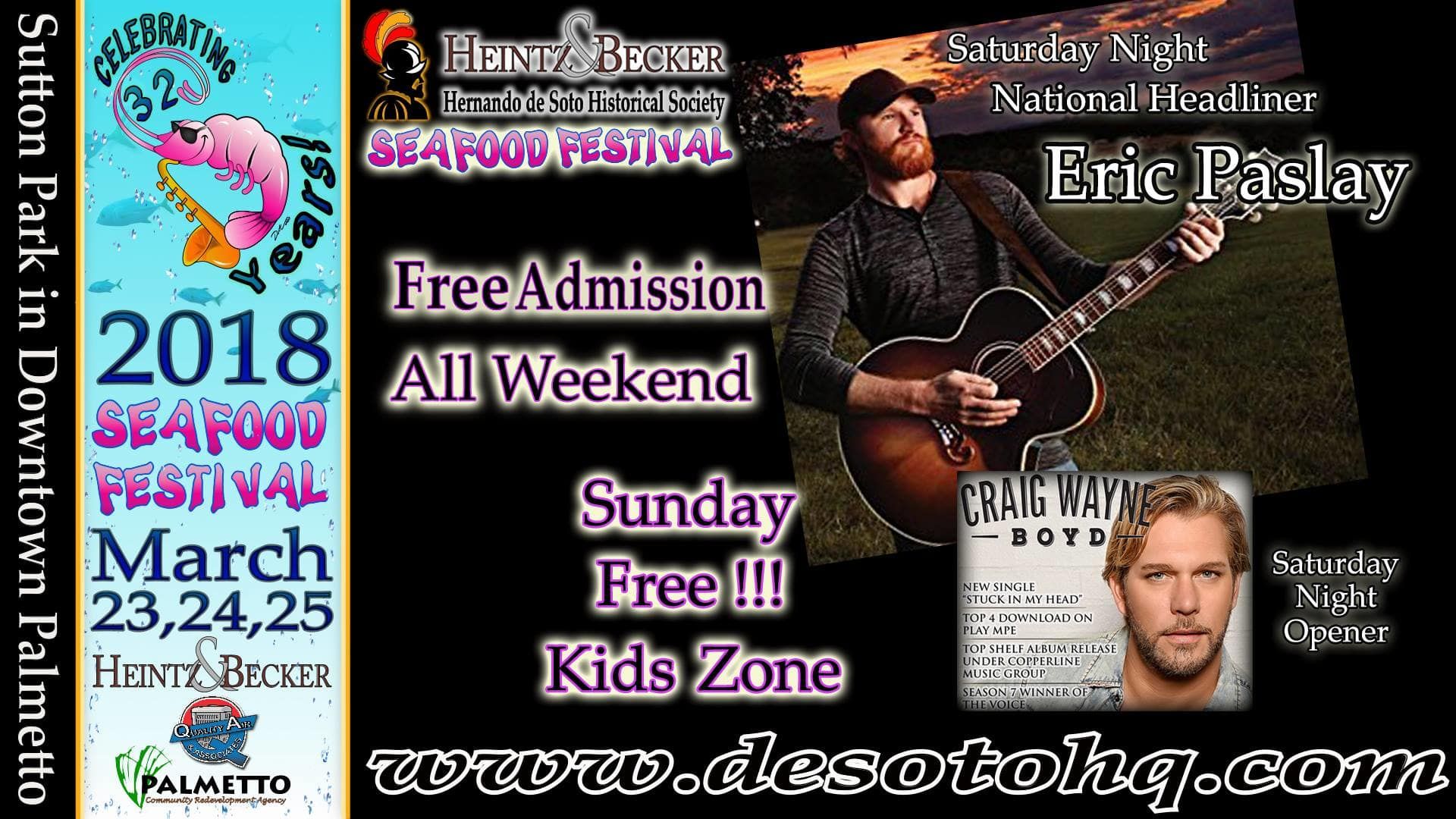 Hop, skip and, well hop again to Lakewood Ranches 'EGGstravaganza' Easter Egg Hunt for kiddos aged 2-13 at Greenbrook Adventure Park. There will be face painting, a petting zoo, pony rides, balloon art, and of course pictures with the Easter Bunny himself!! Activities take place between 9:30-11:30 and cost id $5 for adults and $3 for kids! Want to purchase your tickets in advance? Visit: https://lwrcac.com/events/eggstravaganza/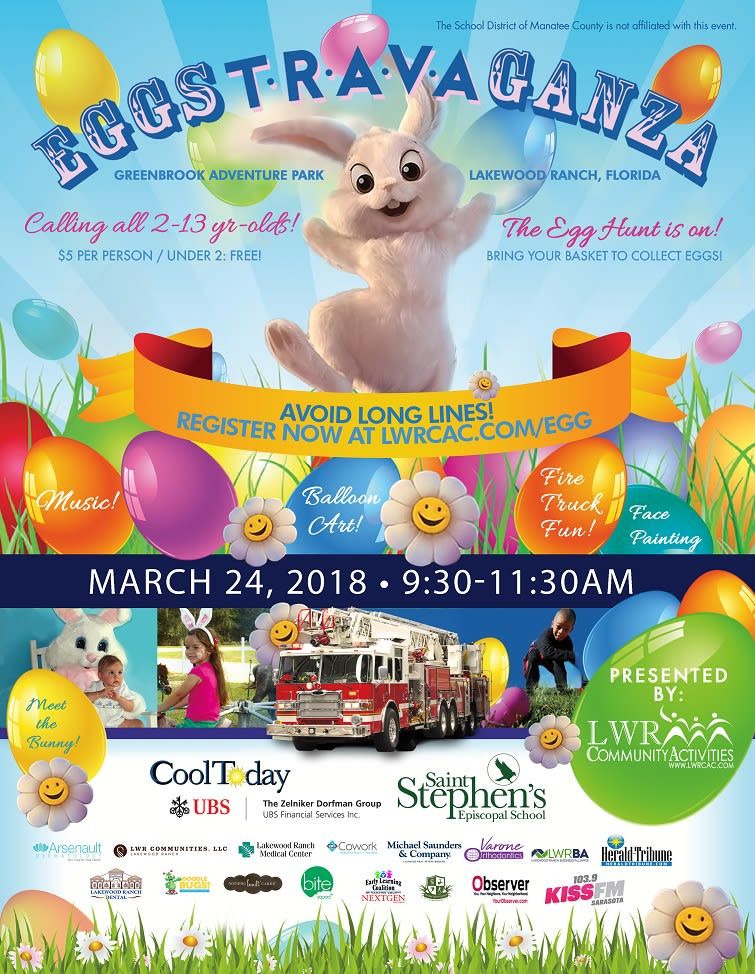 Sidewalk Astronomy takes place Saturday evening around 10pmish at GT Bray Park in Bradenton. The Deep Sky Observers will have telescopes set up for private viewing. Be sure to note that this event is weather permitting.
Say it isn't so…how did Spring Training go by so quickly? The Orioles will close out their spring season while hosting the Twins. After the 6:05pm game, there will be fireworks. Then come on back Sunday when the Orioles host an end of season charity concert in support of the Sarasota Academy of Arts and Musical Theater Program. This community supporting event takes place at 7pm at Ed Smith Stadium.
Slow, slow, quick, quick, slow. The 10th Annual Sarasota Challenge Ballroom Dance Competition takes place Saturday and Sunday at the Hyatt Regency Hotel. For a full schedule and tickets, visit: www.sarasotachallenge.com

Have you had a chance to visit the Sarasota County Fair yet this season? If not, this is the last weekend, so be sure to mosey on over to the Sarasota County Fairgrounds and check it out!
The 9th Annual Downtown Sarasota Springfield Arts & Crafts Show takes place Saturday and Sunday from 10am-4pm at Five Points Park at Main St. and Pineapple. Free admission and Parking.
The Tour de Parks Fun Ride on the Legacy Trail takes place Sunday at 6:30am. With rides of various distances, this event is for everyone. Breakfast and Lunch included. This event starts and finishes the Historic Venice Train Depot. For more information or to register, visit: https://www.friendsofthelegacytrail.org/
And of course, what would your Sunday afternoon be without checking out the fabulous Ski-A-Rees Water Ski Team. There seasonal Sunday shows takes place at 2pm at 1602 Ken Thompson Parkway, behind the Mote Aquarium.
So many amazing ways to have fun in the sun in Sarasota, the Beaches and Beyond!