What's Happening in Sarasota, the Beaches and Beyond May 4 to 6
What's Happening in Sarasota, the Beaches and Beyond May 4 - 6.
It is our pleasure to bring you just a "slice" of what's available to do this coming weekend in the Sarasota, Bradenton, Lakewood Ranch and Venice area of Florida.
FIRST FRIDAY @ 6:00 PM - 9:00 PM
Join us on Lakewood Ranch Main Street from 6 – 9 pm for Music on Main, a free concert series and block party for the public! This event is hosted on the first Friday of each month and will supply lots of family fun.
The street is lined with food vendors, beer trucks, and sponsor booths, as well as rides and activities for the kids presented by Grace Community Church. Proceeds from the event will benefit a local non-profit organization each event.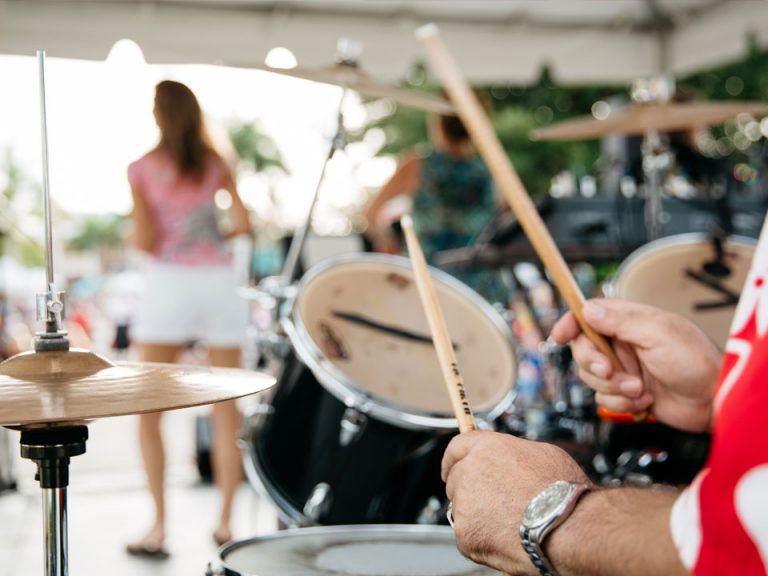 "Shop, dine and enjoy everything downtown Sarasota has to offer. Live performances by musicians, entertainers and performing arts organizations."
Featuring a different downtown neighborhood every Friday.
1st Friday: Main Street at Five Points Park and Palm Avenue.
2nd Friday: Burns Square
3rd Friday: Towles Court
4th Friday: Rosemary District and Historic Downtown Village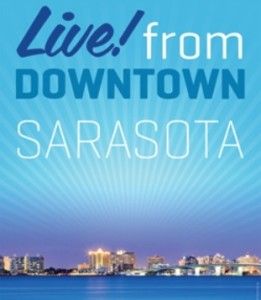 Come join us in beautiful St. Armand's Circle where you can spend the day viewing over 150 models of an American automotive classic and visiting the great St. Armands stores and restaurants as we present the 22nd annual "Corvettes on the Circle" show sponsored by the Skyway Corvette Club of Sarasota/Bradenton, Sunset Chevrolet, and the St. Armands Circle Association.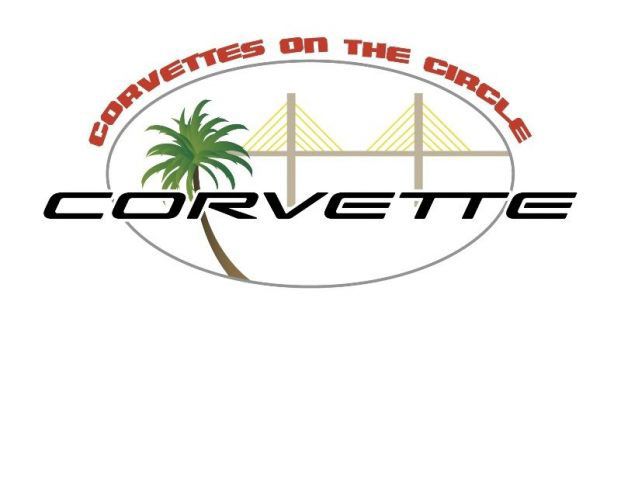 It's DeSoto Grand Parade day in Bradenton, and the first float appears as a distant mirage at the end of the street. The pavement hums. The crowd jostles to see. Sounds of motors and music and friendly voices swell. As the float glides down the avenue, its bright confetti fringe coming into focus, children cheer at the promise of beads and candy.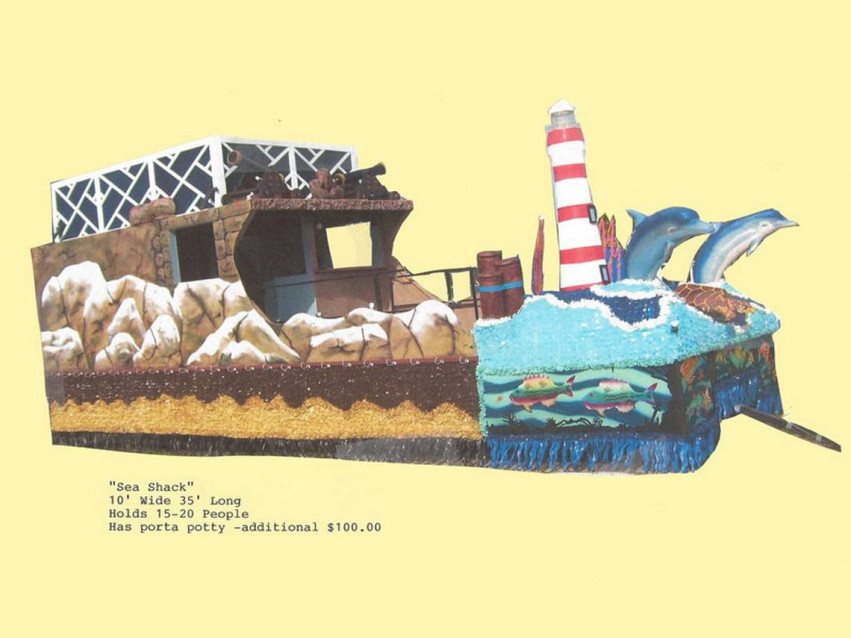 Solutionary Events is proud to present the Inaugural Sarasota Veg Fest on May 5th, 2018 from 10:00 a.m. to 5:00 p.m. at the Sarasota Fairgrounds!
We're excited to bring an even bigger and better festival to the Sarasota Fairgrounds! The event will feature nationally renowned and local speakers, food demos, live music and entertainment, a veggie kids zone, 100+ veg-friendly vendors, and more! Save the date!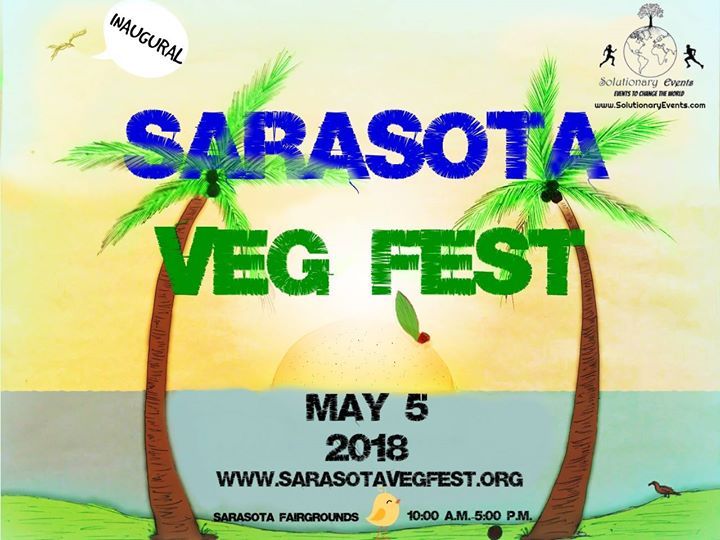 2nd Annual Venice Seafood & Music Festival
It's time again for the Siesta Fiesta, in its 40th year Join Venice MainStreet as we host the 2nd Annual Venice Seafood & Music Festival, a Lovin' Our Locals event held next to City Hall May 5 and 6, 2018. Hours are Saturday 10 am to 8 pm and Sunday from 10 am to 6 pm. Admission is free. Grab family and friends and treat yourselves! Experience downtown Venice as you enjoy superlative foods, refreshing drinks and relax to live musical performances on stage!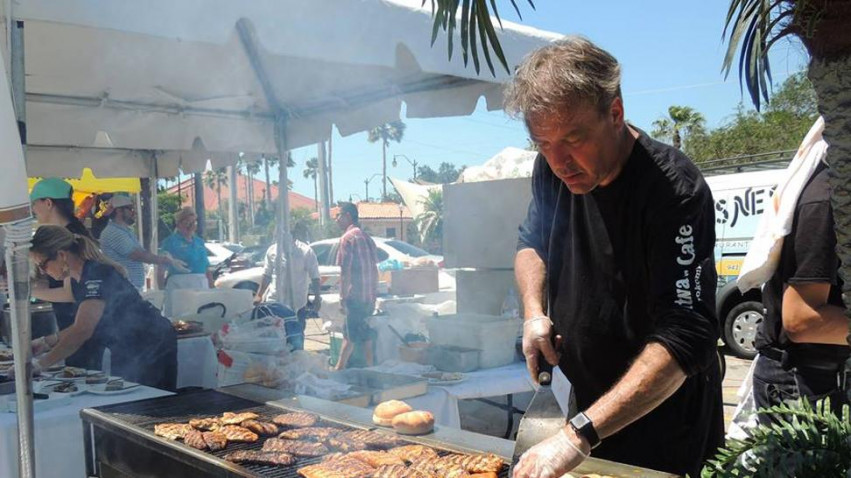 SARASOTA SKI-A-REES WATER SKI SHOW
Free Water Ski Show Each Sunday February 4 to May 6, 2018
If you're looking for something different to do with the kids, check out the Sarasota Ski-A-Rees Water Ski Show Team perform a themed and spectacular one-hour water ski show. Watch in awe as the team's young adults dazzle you with thrilling jumps and tricks, breathtaking pyramids, beautiful ballet and swivel lines, doubles, trios, skiing barefoot and many more feats that will surely entertain the entire family. Ski-A-Rees are the only saltwater ski team in the US and were the 2017 National Champions!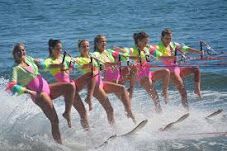 MAIN STREET LIVE! 2017-2018
Old Main Street will be filled with food trucks, and all the businesses -- including the bars, pubs and restaurants -- along Old Main Street will be open for business as usual.
Besides the food trucks, lots of local merchants will be setting up shop along the street for the evening. So you can get some shopping done while you're chowing down, listening to the local live music, and dancing in the street.
Admission: Free. Information: 941-896-8860, facebook.com/OldMainStreetMerchantsAssociation
SCHEDULE:
Saturday, May 5, 2018, Cinco de Mayo Party

Please note: All of the information presented above has been gathered directly from the Sponsor's web pages. Team Renick is

proud to support our communities and the family activities that are available. Each picture is linked back to the original article which gives proper credit to the Sponsor and to allow you to gather even further information. It is our pleasure to provide this information to you each and every week!