Team Renick's Guide to New Year's Festivities…in Sarasota, the Beaches and Beyond!
New Year's Eve Pineapple Drop
December 31 | 1:00 p.m.

Celebrate New Year's Eve in downtown Sarasota with the annual Pineapple Drop! The 'party under the stars' kicks off on Gulf Stream and Main at 1:00 p.m. The Pineapple drops at midnight followed by a fantastic firework display on Sarasota's bay front with a great view - without leaving the party! There will also be live musical performances by some of Florida and the region's top musicians. General admission is free. VIP Tent admission is $130 that includes an open bar serving premium drinks and a tented seating area with a dedicated service staff. More information including musical acts will be posted as the event nears. The annual downtown celebration is estimated to attract more than 20,000 - 25,000. 1:00 p.m. - 1:30 a.m. Free admission.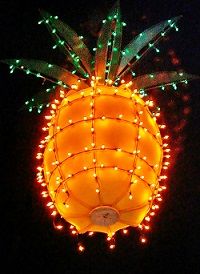 New Year's Eve "Main Street Live" in Downtown Bradenton
December 31 | 5:00 p.m.

Ring in the New Year at "Main Street Live," the New Year's Eve 2018 Celebration on Old Main Street in downtown Bradenton. Live music along with dozens of vendors selling food, beverages and arts and crafts. Street closes to normal traffic at 3:30 p.m. Party goes till midnight. Free admission but you must be at least 21 to enter the bars. Starts at 5 p.m. Old Main Street between Manatee and 3rd avenue.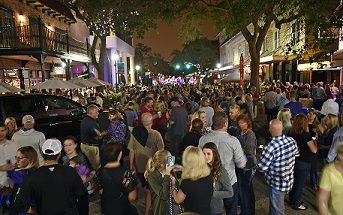 Starlight and Fire Family New Year's Eve Party
December 31 | 6:00 p.m.

It's the Starlight and Fire Family New Year's Eve Party at White Cottage features family fun. Bring the whole family for an evening of bonfires, s'mores roasting, music, games, crafts for kids and more! Enjoy lite bites and a cash bar. (No outside food or drinks permitted.). 6 p.m. - 10 p.m. General Admission: $15 per adult/teen or $7 per child (12 and under).Historic Spanish Point, 337 N. Tamiami Trail, Osprey, FL. More info at 941-966-5214.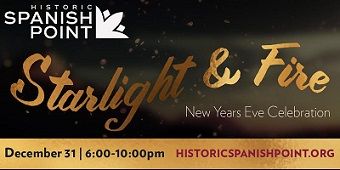 4th Annual New Year's Eve Gala at the Powel Crosley Estate
December 31 | 8:00 p.m.
It's the 4th New Years Eve Gala at the Powel Crosley Estate. Start your evening in one of three grand Parlours for a delicious, five course menu and live music. Guys and Dolls get a choice of every entrée. At 9:30 p.m, the dinner hall changes to a jazzing Speakeasy Soiree. Join the card games (the house will comp a little poker dough); sneak down to the pavilion for a the bayside lounge; or in true prohibition style, bottoms up with a Sidecar, Bees Nee or Gin and Tonic, and dance under the stars with our swinging DJ. Complimentary champagne toast for the midnight countdown. Get all dolled up in your finest. Dinner starts at 8:00 p.m.; Speakeasy Soiree starts at 9:30 p.m. Joint closes at 1 a.m. or until the spirits run out. Dinner and Speakeasy Soiree: $145 per person. Speakeasy Soiree only: $45 per person. Pre-paid reservations required. 21+. Cash bar. Powel Crosley Estate, 8374 N Tamiami Trail, Sarasota, FL 941-312-0000. More info and reservations here.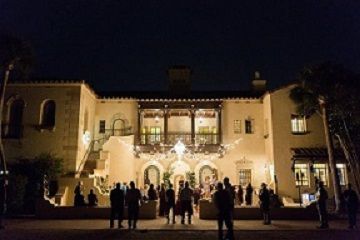 "Sarasota's Most Sophisticated and Diverse New Year's Eve Experience"
December 31 | 8:00 p.m.

Enjoy what's being billed as "Sarasota's most sophisticated and diverse New Year's Eve experience: a black-tie event featuring a private journey through tropical holiday light displays, passed hors d'oeuvres, a seated four course dinner, live entertainment and dancing at Michael's on the Bay. You'll enjoy a sumptuous dinner in the luxuriously decorated surroundings followed by dancing and entertainment and a great view of the fireworks over the bay and champagne toast. Begins at 8 p.m. Party on until 1 a.m. $250.00 per person. Marie Selby Botanical Gardens, 900 S. Palm Ave, Sarasota, FL.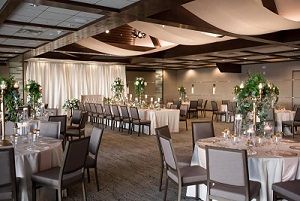 New Year's Eve Beach Bash
December 31 | 8:00 p.m.
Ring in 2019 at the New Year's Eve Beach Bash. The band will be Triggerfish. $10 general admission cover charge. $25 VIP on the beach gets you a server, and seat at a table. $60 plus tax and gratuity gets you VIP upper deck with table, chair, server and dinner buffet. Fireworks at midnight. $10 and $25 cover tickets sold day of. $60 VIP sold in advance. 8 p.m. - 12:30 a.m. $10 cover includes live entertainment, fireworks. Sharky's on the Pier, 1600 Harbor Drive, S., Venice, FL.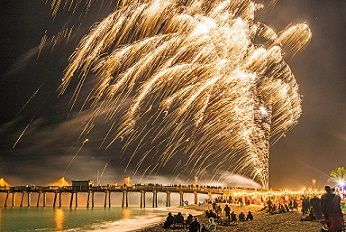 The Sweet Caroline Tour: A Neil Diamond Concert Celebration
December 31 | 9:00 p.m.

Say farewell to 2018 at the Van Wezel at "The Sweet Caroline Tour: A Neil Diamond Concert Celebration" to fund raise for Parkinson Place. The event will include a VIP cocktail reception, upscale dining, Neil Diamond tribute concert featuring Jay White backed by a 14-piece band, including some of the original Neil Diamond band members, the feature film "Beautiful Noise" and an after party featuring dance band Chameleon. Proceeds benefit Parkinson Place and the Parkinson Research Foundation. Reserved concert seats, after party tickets and exclusive VIP packages are priced from $28 - $450. Tickets on sale April 14, 2018. Event time: 9 p.m. Van Wezel Performing Arts Hall, 777 N Tamiami Trail, Sarasota, FL. More info and tickets here.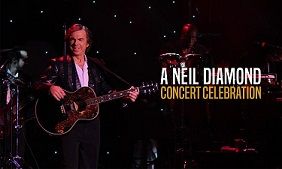 Sarasota New Year's Eve Red Carpet ILLUMINATION Party
December 31 | 9:00 p.m.

It's THE Sarasota New Years Eve Red Carpet ILLUMINATION Party, the 3rd year at such a great remodeled Historic venue. This years theme is ILLUMINATION! The Auditorium will be transformed in to a GLOWrious spectacle. Valet, Open Bar, Huge Dance Floor & Light Show, Entertainment - LIVE & DJ, Catered Appetizers by Premiere Catering of Bradenton and Sarasota and Jpan sushi & grill, Dessert Station by Seasons 52 & Der Dutchman Sarasota. Tickets: ALL Inclusive: $150 in advance, $200 at door if not sold out. 9 p.m. - 1 a.m. Sarasota Municipal Auditorium, 801 North Tamiami Trail, Sarasota, FL. More info & Tickets.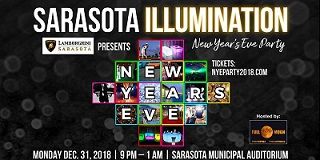 8th Annual Fireworks on the Bay
December 31 | 12:00 a.m.
It's the 8th Annual Fireworks on the Bay hosted by Marina Jack. Dramatic Fireworks Show traditionally at midnight and live music along with special dinner and entertainment packages available for purchase throughout the day and evening. Viewing is free from anywhere downtown including Bayfront Park and Island Park. This event benefits the Suncoast Charities for Children. Midnight. All areas of Marina Jacks will be open for lunch at 11a.m. In the evening special menus and entertainment will be featured. Marina Jack, 2 Marina Plaza, Sarasota, FL.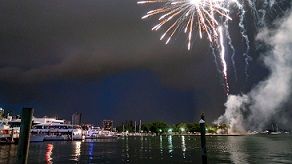 Please note: All of the information presented above has been gathered directly from the Sponsor's web pages. Team Renick is

proud to support our communities and the family activities that are available. Each picture is linked back to the original article which gives proper credit to the Sponsor and to allow you to gather even further information. It is our pleasure to provide this information to you each and every week!
We are proud to support our local communities!
If you would like to learn more, please
Reach out to Mike