What's Happening in Sarasota, the Beaches and Beyond - September 27-29


It is our pleasure to bring you just a "slice" of what's available to do this coming weekend in the Sarasota, Bradenton, Lakewood Ranch and Venice area of Florida.
Family Saturdays at The Ringling
Saturday | 10:00 a.m., 11:00 a.m. & 12:00 p.m.
Join us for a creative project relating to our collections: we will rotate themes weekly to cover the Circus, Ca' d'Zan, Museum of Art, and Grounds and Gardens! Each week, we will have a making component in our Education Building classrooms as well as a special handout to help you locate and learn more about the objects and places that inspired each project.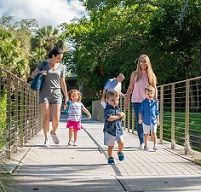 $7 Saturdays in September at Mote Marine Aquarium
Saturday
We invite Florida residents to discover the wonders of Mote Aquarium for $7 every Saturday this September! This promotion helps us thank our community for supporting our organization throughout the years with this reduced admission price. Part of our mission is not only to conduct groundbreaking research, but also to give back to our community that has given so much to us. For every Saturday in the month of September (7, 14, 21, and 28), Florida residents of all ages can receive admission into the Aquarium for $7. This special offer is valid for up to 4 people in a party. Proof of Florida residency is required for at least one person, but is not necessary for all party members.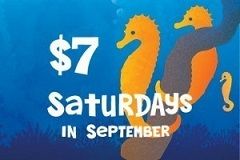 KidSpace at Bishop Museum
Saturday | 10:30 a.m.
We unleash the awesome power of The Planetarium during KidSpace, where kids can become scientific masters of the universe! Join us as we take off from the Earth's surface and fly to places humans have never been: the Sun, planets, other moons in our solar system, newly discovered solar systems in our galaxy and beyond. KidSpace is designed for grades 1-5 and their grown-ups, but everyone is welcome!
That's Amore at the Florida Studio Theatre
Friday, Saturday & Sunday
Dean Martin was "The King of Cool." His effortless charm and smooth voice made him a star who captured our hearts. From his early days in Martin and Lewis through film, television, and the Rat Pack, this timeless music revue celebrates the great songbook of Dean Martin. Featuring such hits as "Everybody Loves Somebody," "That's Amoré," "Volare," "Ain't That a Kick in the Head," "Evening in Roma," and "Welcome to my World."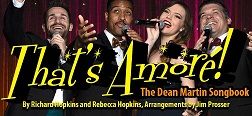 Please note: All of the information presented above has been gathered directly from the Sponsor's web pages. Team Renick is

proud to support our communities and the family activities that are available. Each picture is linked back to the original article which gives proper credit to the Sponsor and to allow you to gather even further information. It is our pleasure to provide this information to you each and every week!
We are proud to support our local communities!
If you would like to learn more, please
Reach out to Mike