What's Happening in Sarasota, the Beaches and Beyond - April 12-14


It is our pleasure to bring you just a "slice" of what's available to do this coming weekend in the Sarasota, Bradenton, Lakewood Ranch and Venice area of Florida.
Venice Shark's Tooth Festival
Friday, Saturday & Sunday
Venice, FL in Sarasota County has been named the "Shark's Tooth Capital of the World" because of the millions of shark teeth that wash up on our sandy white beaches. Each year the festival highlights fossil collectors from across the southeast who display and sell shark's teeth and other prehistoric fossils, and more than 100 artists offer their original work. Join us for a fun event with an awesome lineup of music and delicious food, from seafood to BBQ – all supporting Special Olympics Florida.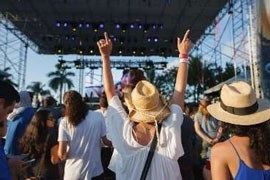 Egg-Stravaganza Easter Egg Hunt
Saturday | 12:00 p.m. - 3:00 p.m.
This family-friendly event will include a 40,000+ Easter egg hunt*, John Deere Touch-a-Tractor, live entertainment, food and beverage samplings and children's activities, including Easter basket decorating, face painting and lawn games!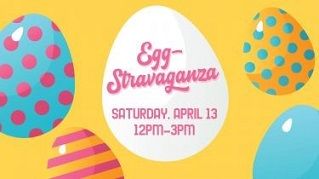 Long Table at Jake's Automotive
Saturday | 6:30 p.m. - 9:30 p.m.
A locally sourced, six course, fine dining experience prepared by distinguished local chefs. A historical automotive landmark sets the stage for this unique downtown experience, with rare classics, exotics, and other unique automobiles on display.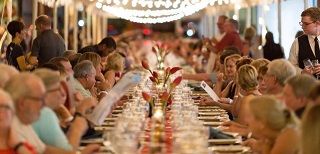 KidSpace
Saturday | 10:30 a.m.
KidSpace is a program for kids who want to explore everything there is to know about space and become Masters of the Universe. At 10:30 a.m. on the second and fourth Saturday morning of each month, we'll unleash the awesome power of the Bishop Planetarium, taking off from Earth's surface and flying to places no human has gone before: the Sun, the planets, other moons of our solar system, newly discovered solar systems in our galaxy and beyond. KidSpace is designed for kids in elementary school (grades 1-5), and their grown-ups.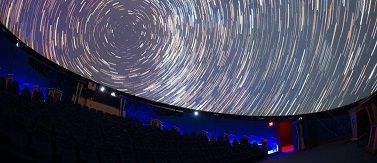 Sarasota Orchestra Presents: Hollywood Hits
Friday, Saturday & Sunday
With soaring strings, heroic brass, and dramatic percussion, Sarasota Orchestra presents cinematic musical masterpieces from blockbuster movies such as Dr. Zhivago, Lawrence of Arabia, James Bond, Gone with the Wind, Breakfast at Tiffany's, Ben-Hur, Raiders of the Lost Ark, and more. Vintage still images and video montages accompany the scores.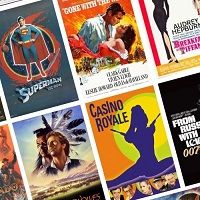 Lemon Bay Nautical Fest & Boat Show
Saturday & Sunday
Come join us for this exciting event to see some of the areas top boat dealerships offering special pricing on their new line of boats and accessories. We have art and artifact vendors displaying some of the finest art and nautical items available. Food and drinks with live broadcast from Kix Country. Special event classes included.

Classic Car Show and Open House
Saturday | 10:00 a.m. - 2:00 p.m.
Calling all classic car lovers: this one's for you. Join us for our Car Show and Open House. You'll appreciate seeing these cars restored to pristine condition almost as much as you'll enjoy relaxing and sharing with friends the memories they bring about. Take a look under the hood of these classics and this exceptional community.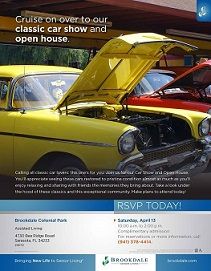 Music in the Park at the Riverwalk in Bradenton
Friday | 6:00 p.m. - 8:00 p.m.
Come support local music while watching the sunset over the Manatee River! Realize Bradenton's free, family-friendly, outdoor concert series is back with live music at downtown Bradenton's 400-seat Mosaic Amphitheater on the Riverwalk. Audience members are encouraged to bring a picnic basket, blankets or chairs, and their furry companions on leashes! Snacks, drinks, local craft beer, and wine will be available for purchase.

Sunday Polo at the Sarasota Polo Club
Sunday | 1:00 p.m.
Every Sunday afternoon at 1pm, we welcome the public to bring out their picnic baskets and enjoy the thrill of the "fastest game on four feet." With Clydesdale wagon rides, exciting action, food and beverage, tailgating, half-time entertainment, divot stomping and plenty of fresh air, Sunday polo is the perfect place for a family outing; dogs are even welcome on a leash.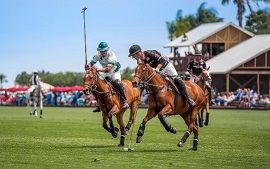 Bradenton Farmers' Market
Saturday | 9:00 a.m. - 2:00 p.m.
The Bradenton Farmers' Market is a place where the community meets each week to enjoy fresh produce, local art, upbeat music, demonstrations by local chefs, and family activities. Parking is free on weekends, and dogs on leashes are always welcome.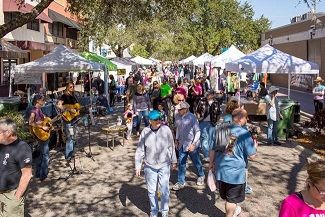 Please note: All of the information presented above has been gathered directly from the Sponsor's web pages. Team Renick is

proud to support our communities and the family activities that are available. Each picture is linked back to the original article which gives proper credit to the Sponsor and to allow you to gather even further information. It is our pleasure to provide this information to you each and every week!
We are proud to support our local communities!
If you would like to learn more, please
Reach out to Mike