What's Happening in Sarasota, the Beaches and Beyond - August 23-25


It is our pleasure to bring you just a "slice" of what's available to do this coming weekend in the Sarasota, Bradenton, Lakewood Ranch and Venice area of Florida.
West Side Story at the Manatee Performing Arts Center

Friday, Saturday & Sunday
From the first notes to the final breath, West Side Story is one of the most memorable musicals and greatest love stories of all time. Arthur Laurents' book remains as powerful, poignant and timely as ever. The score by Leonard Bernstein and lyrics by Stephen Sondheim are widely regarded as among the best ever written. The world's greatest love story takes to the streets in this landmark Broadway musical that is one of the theatre's finest accomplishments. Shakespeare's Romeo and Juliet is transported to modern-day New York City as two young, idealistic lovers find themselves caught between warring street gangs, the "American" Jets and the Puerto Rican Sharks. Their struggle to survive in a world of hate, violence and prejudice is one of the most innovative, heart-wrenching and relevant musical dramas of our time.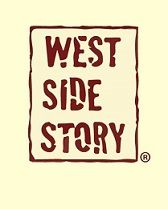 FST Improv: Comedy Lottery

Saturday | 7:30 p.m.
Join the cast of FST Improv for a show that you help make up on the spot…literally! Before every show, 12 lucky audience members will be asked to randomly select out of the FST Improv infamous bucket of over 50 games. Those 12 games will comprise the lineup for that night which will feature a unique combination of scenes, sketches and songs selected by you and your peers! Regardless of how the ball bounces, everyone is promised to be a winner on this completely unique night of improvised comedy.

The Swingaroos: Hollywood Serenade
Friday, Saturday & Sunday
Back by popular demand, The Swingaroos return to FST with a brand new show. Inspired by the Golden Age of Hollywood, this jazzy music revue pays tribute to such icons as Frank Sinatra, Cab Calloway, and Fred Astaire. Travel back in time this summer to the '30s and '40s when big bands and swing dancing were all the rage. Featuring songs like "At Last," "The Joint is Really Jumpin' Down at Carnegie Hall," and "Hooray for Hollywood."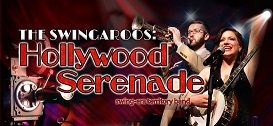 Please note: All of the information presented above has been gathered directly from the Sponsor's web pages. Team Renick is

proud to support our communities and the family activities that are available. Each picture is linked back to the original article which gives proper credit to the Sponsor and to allow you to gather even further information. It is our pleasure to provide this information to you each and every week!
We are proud to support our local communities!
If you would like to learn more, please
Reach out to Mike