What's Happening in Sarasota, the Beaches and Beyond - August 3 - August 5


It is our pleasure to bring you just a "slice" of what's available to do this coming weekend in the Sarasota, Bradenton, Lakewood Ranch and Venice area of Florida.
Sarasota Slam
Join us for the 17th Annual Sarasota Slam Fishing Tournament!

Billfish, Fun Fish, Inshore, Offshore and Jr. Angler Divisions! All boats will be automatically registered to win the Trash Can Slam at no extra charge! There will be mandatory captains meetings prior to anglers being released to fish. BillfishFun Fish Captains Meeting is Tuesday, July 31st 6pm. Offshore Captains Meeting is at Noon on Friday, August 3rd. Inshore Captains Meeting is at 5pm on Friday August 3rd
Weigh-in, silent auction and raffles on Saturday, August 4th starting at 1pm. Followed by a great party.

ADOPT-A-PALOOZA
Adopt-A-Palooza is the largest one-day adoption and expo-style event in Manatee County and will feature over 100 adoptable puppies, dogs, cats and kittens from Manatee County Animal Services, local shelters and animal rescues - all under one roof. The family-friendly event will include retail vendors selling a variety of pet products and information resources.



Repticon Sarasota Show
After much demand, Repticon Sarasota has returned to the location where it debuted in 2004 at Sarasota's Robarts Arena. Roll reptiles, amphibians, and other exotics into the flavor and scene as this show promises to bring top quality animals to the area for enthusiastic herpers. The excitement of Repticon includes live animal presentations, thrilling raffles, and more to shop for than just animals as caging, supplies, and feeders will all be available. Look to this page for a future announcement as to when Repticon will again strike in Sarasota!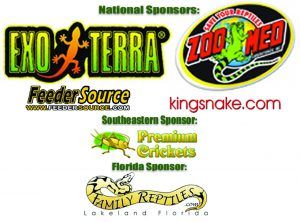 "Very Merry Jerry Day"
Break out the tie-dye and hula hoops for WSLR's 10th annual celebration of Jerry Garcia. Jerry Garcia was born on August 1, 1942, and lived to become one of the most famous counterculture icons of the 20th Century. Playing guitar and singing for his band, The Grateful Dead, as well as several others, Garcia took his hippie movement from the 60's into the 90's, inspiring the following of millions of long-haired, tie-dye t-shirted, carefree "Deadheads." Musicians honoring the Dead this year at Very Merry Jerry Day will include the Ship of Fools, the Al Fuller Band, and Stumble Creek.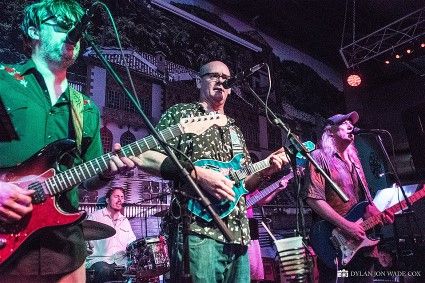 Repticon Sarasota Reptile & Exotic Animal Show
Repticon Sarasota is a reptile event featuring vendors offering reptile pets, supplies, feeders, cages, and merchandise as well as live animal seminars and frequent free raffles for coveted prizes. Exciting, educational, family-oriented fun for everyone!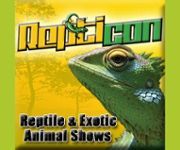 On the Move Back 2 School
Hard Hat Fitness and Truly Valued presents On The Move Back 2 School 2018, a family friendly event to prepare kids for the upcoming school year. There will be giveaways, fun fitness activities and much more. This event is free to all! Saturday, August 4, 2018 11am - 4pm Booker Middle School 2250 Myrtle St. Sarasota, FL 34234 Sponsorship opportunities are also available now! For any inquiries, please contact Truly Valued 921-222-0645 or email [email protected]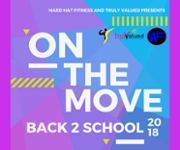 Into The Woods
The story follows a Baker and his wife, who wish to have a child; Cinderella, who wishes to attend the King's Festival; and Jack, who wishes his cow would give milk. When the Baker and his wife learn that they cannot have a child because of a Witch's curse, the two set off on a journey to break the curse. Everyone's wish is granted, but the consequences of their actions return to haunt them later with disastrous results.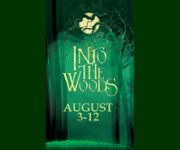 Family First Saturdays
The First Saturday of every month enjoy programming for families with kids of all ages, with different activities taking place between 10am and 3pm! Find out more at https://www.ringling.org/events/series/family-programs
The next First Family Saturday will be June 2nd, 2018. We will be looking at Animals in Art!
Family First Saturdays Programs Description and Schedule: (find info on upcoming Saturdays in the Discussion of this event closer to the date)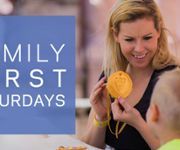 Please note: All of the information presented above has been gathered directly from the Sponsor's web pages. Team Renick is

proud to support our communities and the family activities that are available. Each picture is linked back to the original article which gives proper credit to the Sponsor and to allow you to gather even further information. It is our pleasure to provide this information to you each and every week!
We are proud to support our local communities!
If you would like to learn more, please
Reach out to Mike