What's Happening in Sarasota, the Beaches and Beyond - August 31 - September 3


It is our pleasure to bring you just a "slice" of what's available to do this coming weekend in the Sarasota, Bradenton, Lakewood Ranch and Venice area of Florida.
10th Annual Downtown Venice Craft Festival
Saturday | 10 a.m.

The 10th Annual Downtown Venice Craft Festival returns to Florida's west coast for a 2-day celebration of affordable art and unique crafts. Located in downtown Venice, this vibrant town on the Gulf of Mexico creates an ideal environment for a weekend craft show. Now is your chance to buy a wide variety of ceramics, jewelry, stained glass, metal works and much more. Our Green Market offers live flora, freshly popped kettle corn, gourmet spices, and sauces. Come meet and visit with some of the nation's best crafters, as you stroll beautiful Venice.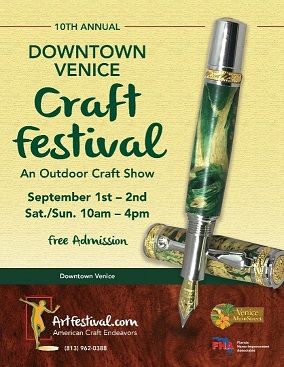 Englewood Pioneer Days
Saturday 8:00 a.m.
Enjoy a weekend full of fun activities! The Cardboard Boat Race begins at 8 a.m. on Saturday followed by the Shipwreck Dance from 5-11 p.m. On Sunday, a festival and car show will take place from 12-8 p.m. in Pioneer Park and continue Monday from 8 a.m.-3 p.m. And finally, the weekend wraps up with the 62nd annual parade which begins at 9 a.m.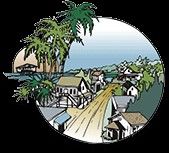 Frankie Paul at McCurdy's Comedy Theatre
Friday | 6:30 p.m.
Paul is fast becoming a prominent force in the world of comedy! Frankie has a unique knack for taking a typically unnoticeable situation to new levels of hysterics.

Frankie Paul hits on a vast array of today's topics as well as everyday craziness like marriage, family and common human stupidity! Once you see him, you'll want to see him again!

With lovable animated appearance and inoffensive attitude, Frankie takes his crowd on a silly roller coaster ride of uproarious.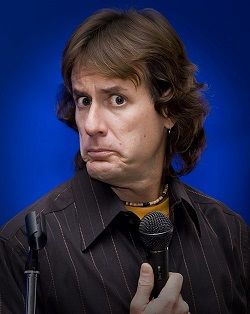 Gilbert & Sullivan Unplugged
Friday | 6:00 p.m.
Pour the pirate sherry, braid the raven hair, polish up the handle of the big brass door, and celebrate Gilbert & Sullivan's most beloved songs! Gilbert & Sullivan Unplugged has delighted audiences across the US with lovingly loopy renditions and joyfully irreverent excerpts from HMS Pinafore, The Mikado, and The Pirates of Penzance. Last seen at New York's 54 Below, this isn't your grandmother's Gilbert & Sullivan!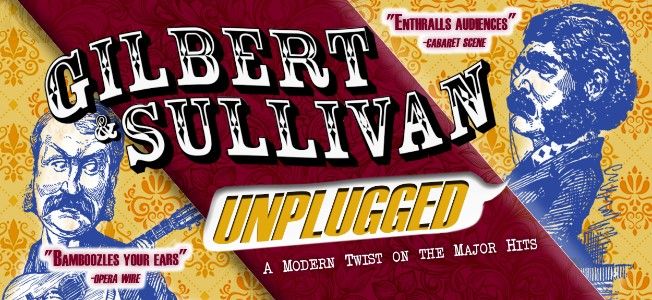 The Collective! Featuring the Shabby Chic Market
Saturday | 10:00 a.m.
Simply Events and Westfield Siesta Key are coming together to launch The Collective! We will hand select 12-18 artisans for a brick & mortar (Pop Up) exclusive twist to our well known shopping experience featuring specially curated furniture artists and artisans from the Shabby Chic Markets. With a gallery like feel that creates a complete visual experience allowing potential consumers to engage & shop as they would in a fully functioning store front featuring one of kind items.

FST Improv Presents: Comedy Lottery
Saturday | 7:30 p.m.
Join the cast of FST Improv for a show that you help make-up on the spot…literally! Before every show, 12 lucky audience members will be asked to randomly select out of the FST Improv infamous bucket of over 50 games. Those 12 games will comprise the line-up for that night which will feature a unique combination of scenes, sketches and songs selected by you and your peers! Regardless of how the ball bounces, everyone is promised to be a winner on this completely unique night of improvised comedy.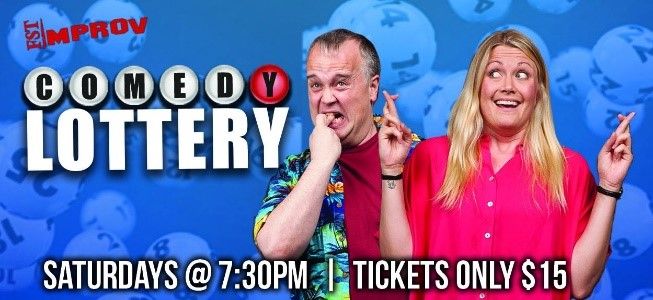 Tampa Bay Labor Day Tournament at Lakewood Ranch
Saturday | 8:00 a.m.
The 2018 Tampa Bay Labor Day Tournament will be played at the Premier Sports Campus in Lakewood Ranch, Florida, with all games played at one facility. Hosted by the Chargers Soccer Club, the Tampa Bay Labor Day Tournament will provide teams with a great experience to kick-off the 2018-2019 season.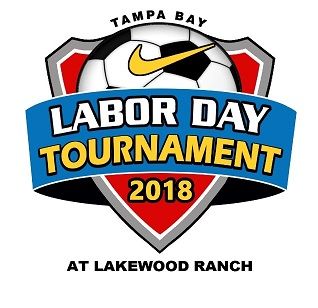 Reggae Pon Di Lake Music Festival
Saturday | 2:00 p.m.
Join us September 2 at Nathan Benderson Park from 2 PM-9 PM as OsFest Music brings you the inaugural Reggae Pon Di Lake Pre-Labor Day Party and Concert. This event is for all ages. The headliner for this event is the incredible MyKal Rose former original lead singer of Black Uhuru. There will also be multiple local and regional live Reggae bands and DJs (to be announced), Food Trucks of all food types, Kids play area. You can also rent out Stand Up Paddleboards, (must be 12 and up to ride), Pontoon Pedal Boats and Kayaks and have a fun time out in the water while listening to the live music.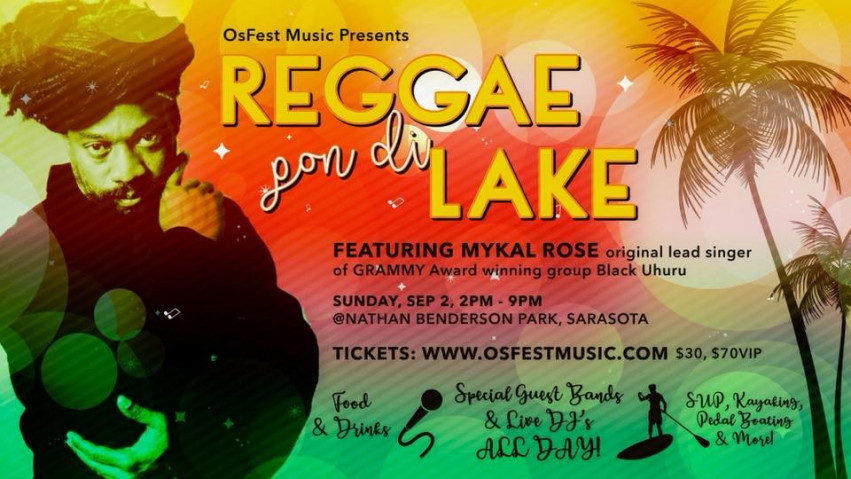 Please note: All of the information presented above has been gathered directly from the Sponsor's web pages. Team Renick is

proud to support our communities and the family activities that are available. Each picture is linked back to the original article which gives proper credit to the Sponsor and to allow you to gather even further information. It is our pleasure to provide this information to you each and every week!
We are proud to support our local communities!
If you would like to learn more, please
Reach out to Mike