What's Happening in Sarasota, the Beaches and Beyond - February 1-3


It is our pleasure to bring you just a "slice" of what's available to do this coming weekend in the Sarasota, Bradenton, Lakewood Ranch and Venice area of Florida.
Music on Main at Lakewood Ranch
Friday | 6:00 p.m. - 9:00 p.m.
Join us on Lakewood Ranch Main Street from 6 – 9 pm for Music on Main, a free concert series and block party for the public! This event is hosted on the first Friday of each month and will supply lots of family fun. The street is lined with food vendors, beer trucks, and sponsor booths, as well as rides and activities for the kids presented by Grace Community Church. Proceeds from the event will benefit a local non-profit organization each event.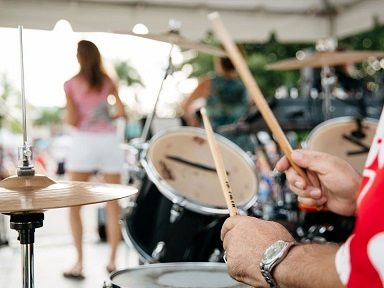 Cirque Ma'Ceo
Friday, Saturday & Sunday
Described by the Ocala Star- Banner -as an "Equine Cirque du Soleil", the renowned show has recently performed in Las Vegas, NV, Honolulu, HI and all over North America. This theatrical European style, equestrian themed, Cirque show tells a beautiful seamless story with a contemporary blend of Acrobatics, Aerial, Dance, and Equestrian Arts woven together to the acoustic beats of rich Spanish guitar. As a break from today's age of frills and technology, generations of skill and grace take you back to the roots of Gypsy Circus Heritage. From daredevil Cossack riding to the beautiful Aerial chandelier, we invite you to take a step back in time and experience the enchanting world of Cirque Ma'Ceo!

Sarasota County Fire Fest
Saturday | 10:00 a.m. - 2:00 p.m.
Sarasota County's 2019 Fire Fest on Saturday, Feb. 2, will feature prescribed burn demos, helicopter water drops, free food and games for kids! The free event will take place at T. Mabry Carlton, Jr. Memorial Reserve in Venice from 10 a.m. to 2 p.m.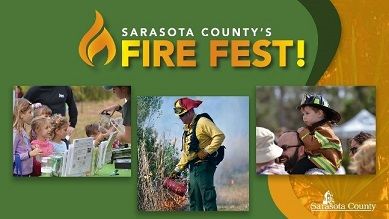 S.A.F.E. Day
Saturday | 10:00 a.m. - 5:00 p.m.
Safety Awareness and Education Corporation is proud to present S.A.F.E. Day on February 2nd, 2019 from 10am to 5pm at the Sarasota Fairgrounds! The event will feature many local safety and safety education oriented organization and individuals. Among others, Sarasota fire Department, Sarasota Police Department, Health Department and CPC will be participating. The Sarasota YMCA, Selby Public Library, CPR Sarasota and numerous speakers, including a former Federal Agent will be providing educational opportunities and talks. For those who are more "hands on", there will be many interactive self defense workshops and courses during the event as well as many demonstrations including an attempt to break the world record in brick breaking witnessed by a Guinness World Records. This event is perfect for adults as well as children. There will be an extensive KidZone to keep the little ones occupied that will include Rock Climbing, Lazer Tag, Inflatables, and Bungee Trampolines, as well as face painting, and other activities. S.A.F.E. Day will also feture many local food trucks and other food vendors including delicious treats like B's Cool Treats and Leah's Lemonade.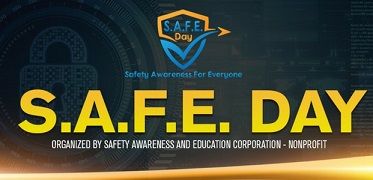 Pioneer Picnic
Saturday | 12:00 p.m.
The Rotary Club of Sarasota Pioneer Picnic is a homecoming, family and school reunion, networking event and community celebration all rolled into one. Since 1974, hundreds of "Pioneers" (those having lived here for 50 years or more) have joined their friends and family for a traditional down-home lunch of pulled-pork BBQ, baked beans, hushpuppies and swamp cabbage. Now in its 44th year, we continue to celebrate Sarasota's oldest and long-time residents for their contributions to the community and all are welcome. It is not unusual to see 3 or 4 generations of family enjoying lunch together, spotting old classmates and meeting new friends.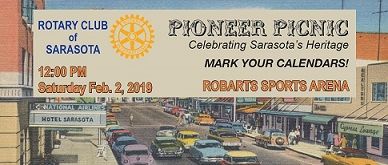 Plantation Festival at Gamble Plantation
Saturday & Sunday | 10:00 a.m. - 4:00 p.m.
Annual Plantation Festival hosted by the Gamble Plantation Preservation Alliance (GPPA). Enjoy a free tour of the mansion, the arts and crafts for sale, and food and beverages, along with a spectacular art show. Come out and have a great day, explore the mansion, and enjoy some spectacular art.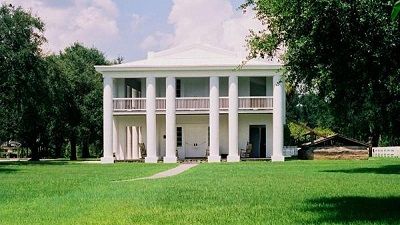 Sarasota Masters Art Festival
Saturday & Sunday | 9:30 a.m. - 4:30 p.m.
The Art Festival will be held on February 2-3, 2019. There will be more than 45 artists showcasing their artwork in various media such as ceramics, digital art, drawing/ graphics/ pastels, fiber decorative, furniture, jewelry, metal, mixed media, oil painting / acrylic painting, watercolor/gouache painting, sculpture, photography, wood and much more.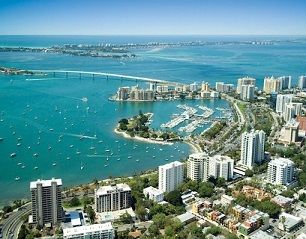 Gulf Coast Games for Life
Saturday & Sunday
The Florida Senior Games Series is a multi-sport event program for adults 50 and over. The series consists of events throughout Florida leading up to the Florida Senior Games in December. The Florida Senior Games continues to grow and provide fun, fellowship, fitness and competition for Florida's fastest growing age group.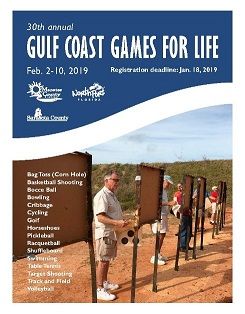 Sarasota Music Half Marathon
Sunday | 6:30 a.m.
Enter Sarasota's most exciting race…the 5th annual Metro Diner Sarasota Music Half Marathon & Rockin' 10k.
A 13.1 and 6.2 mile moving party with thousands of your buddies:
20+ Bands (You'll pass live music 42 times!) - 10k Features 10 Bands

Run St. Armand's Circle and over the Rignling Bridge

Gourmet post-race brunch provided by Metro Diner

Girl Scout Cookie™ Aid Station

Beer Mile

Beautiful neighborhoods and lawn parties

Wicked cool participation Medal and T-shirts

Rockin after-party with live music, massages, beer garden and tons of fun!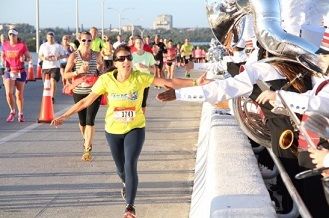 Bradenton Farmers' Market
Saturday | 9:00 a.m. - 2:00 p.m.
A place where the community meets each week to enjoy fresh produce, local art, upbeat music, demonstrations by local chefs, and family activities. Parking is free on weekends, and dogs on leashes are always welcome. The market sets up every Saturday on Old Main Street, just north of Manatee Avenue from the first weekend in October to the last week in May.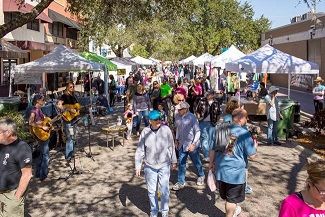 Rhapsody in Blue at The Venice Symphony
Friday | 7:30 p.m.
From the infectious Girl Crazy Overture, to the rapturous An American in Paris, the Symphony will transport you to George Gershwin's glorious Jazz Age. Sarasota's Dr. Joseph Holt plays piano on I Got Rhythm and on Gershwin's masterpiece, Rhapsody in Blue. Wear your best blue and help us celebrate our Sapphire Season.
Please note: All of the information presented above has been gathered directly from the Sponsor's web pages. Team Renick is

proud to support our communities and the family activities that are available. Each picture is linked back to the original article which gives proper credit to the Sponsor and to allow you to gather even further information. It is our pleasure to provide this information to you each and every week!
We are proud to support our local communities!
If you would like to learn more, please
Reach out to Mike