What's Happening in Sarasota, the Beaches and Beyond - February 15-17


It is our pleasure to bring you just a "slice" of what's available to do this coming weekend in the Sarasota, Bradenton, Lakewood Ranch and Venice area of Florida.
Cirque Ma'Ceo
Friday, Saturday & Sunday
Described by the Ocala Star- Banner -as an "Equine Cirque du Soleil", the renowned show has recently performed in Las Vegas, NV, Honolulu, HI and all over North America. This theatrical European style, equestrian themed, Cirque show tells a beautiful seamless story with a contemporary blend of Acrobatics, Aerial, Dance, and Equestrian Arts woven together to the acoustic beats of rich Spanish guitar. As a break from today's age of frills and technology, generations of skill and grace take you back to the roots of Gypsy Circus Heritage. From daredevil Cossack riding to the beautiful Aerial chandelier, we invite you to take a step back in time and experience the enchanting world of Cirque Ma'Ceo!

Superhero 5k and Fun Run
Saturday | 7:00 a.m.
The 8th Annual Superhero 5K and 1-mile Fun Run will be held on February 16, 2019, at Nathan Benderson Park in Sarasota. This is a Foster Care Awareness Event. More than just a race, the Superhero 5K brings together child welfare agencies and the community to highlight the nearly 1500 youth who are in local foster care in Sarasota, Manatee, and DeSoto Counties, while providing a family-friendly event with music, a kiddie zone, food, and giveaways. We believe that kids in foster care and those who care for them are some of our community's most incredible heroes, which is the reason we have chosen a superhero theme. So don't be shy... come dressed as your favorite hero and get ready for an awesome race and cause!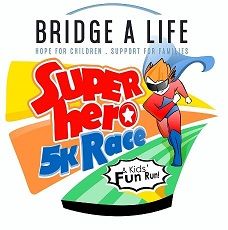 Lakewood Ranch Youth Fishing Tournament
Saturday | 9:00 a.m. - 12:00 p.m.
The Youth Fishing Tournament will feature different age groups: 5-8, 9-11, and 12-15. Prizes will be awarded for the various age categories. Don't forget to bring your rod, reel, chair, and sunscreen! Bait will be supplied but you are welcome to bring your own. Lunch will be supplied to participants on the day of the tournament, however, guests must PRE pay $5 if they wish to have lunch.

SFF Cinematheque Presents Sunset Boulevard
Saturday | 6:00 p.m.
This 1954 film noir classic, directed by Billy Wilder, tells the tale of an aging silent film actress who refuses to accept that her stardom has ended. She hires a young screenwriter to help set up her movie comeback but they develop a dangerous relationship that leads to violence, madness, and death.

Lido Beach Winter Fine Art Festival
Saturday & Sunday | 10:00 a.m. - 5:00 p.m.
The visions and talents of artisans from across Florida and throughout America in fine arts and fine crafts will create an outdoor gallery of extraordinary and original fine art in mediums such as sculpture, jewelry, painting, photography, glass, ceramics, mixed-media, metalwork, fiber art, woodworking and more. Represented will be artisans with works found in the top private and public art collections in the nation. If you do not find exactly what you wish, consider commissioning a piece made specifically for you!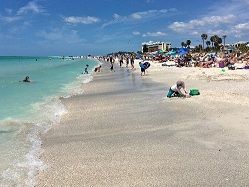 Cortez Commercial Fishing Festival
Saturday & Sunday | 10:00 a.m. - 6:00 a.m.
Are you familiar with 'old' Florida? Are you someone who can appreciate a different perspective on what's important in life? Are you willing to spend a day amongst fishing boats, gear, fish houses and commercial fishermen? If any of this sounds intriguing, it might be a good idea for you to join us at the annual Cortez Commercial Fishing Festival. This two-day event is held in February every year.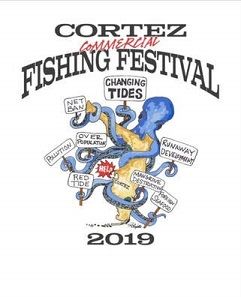 Bradenton Farmers' Market
Saturday | 9:00 a.m. - 2:00 p.m.
The Bradenton Farmers' Market is a place where the community meets each week to enjoy fresh produce, local art, upbeat music, demonstrations by local chefs, and family activities. Parking is free on weekends, and dogs on leashes are always welcome.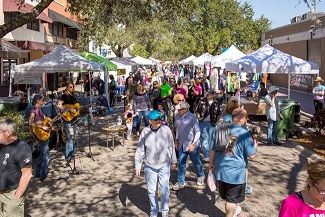 Full Moon Ghost Tour at Spanish Point
Friday | 7:00 p.m., 8:00 p.m. & 9:00 p.m.
Come explore Historic Spanish Point in the moonlight! Every month on the Friday closest to the full moon, we will have our Full Moon Walking Ghost Tour. This unique storytelling tour will take you on a walk among historic houses, prehistoric mounds, and our pioneer cemetery while you hear the ghost stories and tales of mystery about Sarasota and Florida that you will not hear during our daylight tours!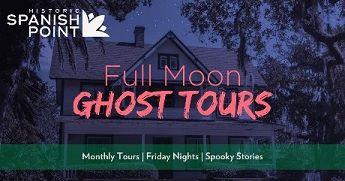 Circus Sarasota
Friday, Saturday & Sunday
International circus artists will leave audiences awestruck. Every year features a new cast in an intimate one-ring European style Big Top. This year's show features incredible artistry on the Cyr Wheel, a modern blend of aerial dance and majestic horses, hand-to-hand acrobatics, high wire, teeterboard, juggling and much more!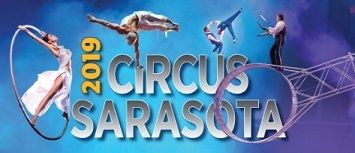 Sunday Polo
Sunday | 1:00 p.m.
Welcome to the 28th Season at the Sarasota Polo Club. Every Sunday afternoon at 1pm, we welcome the public to bring out their picnic baskets and enjoy the thrill of the "fastest game on four feet." With Clydesdale wagon rides, exciting action, food and beverage, tailgating, half-time entertainment, divot stomping and plenty of fresh air, Sunday polo is the perfect place for a family outing; dogs are even welcome on a leash.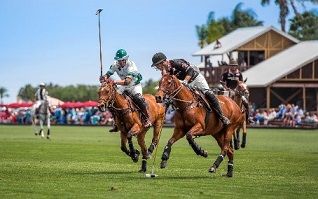 Sunday Jazz Brunch
Sunday | 11:00 a.m. - 2:00 p.m.
Join us at H2O Bistro inside Hotel Indigo for a unique and ever-changing handcrafted, arranged Jazz performance by "Vintage Jazz Band's" International solo recording artist Chandelle LaForest Collaborating with Grammy Nominated Vocalist Mr. Jayar Mack. A delectable brunch buffet will be whipped up by our own Chef Sol with bottomless bloody marys and mimosas.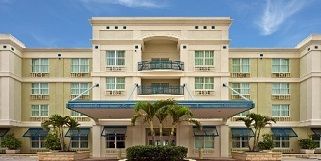 Please note: All of the information presented above has been gathered directly from the Sponsor's web pages. Team Renick is

proud to support our communities and the family activities that are available. Each picture is linked back to the original article which gives proper credit to the Sponsor and to allow you to gather even further information. It is our pleasure to provide this information to you each and every week!
We are proud to support our local communities!
If you would like to learn more, please
Reach out to Mike