What's Happening in Sarasota, the Beaches and Beyond - January 18-20


It is our pleasure to bring you just a "slice" of what's available to do this coming weekend in the Sarasota, Bradenton, Lakewood Ranch and Venice area of Florida.
Sarasota Native American Indian Festival
Friday, Saturday & Sunday | 10:00 a.m.
Come join us and experience the culture and artistry of the Native American people at the 12th annual Sarasota Native American Indian Festival January 18,19,20 at the Sarasota Fairgrounds. Enjoy finding authentic, handmade, one-of-a-kind fine arts and crafts, paintings, pottery, jewelry, sculpture, bead work and leather work, along with traditional dancing, singing, drumming, story telling and Native American food.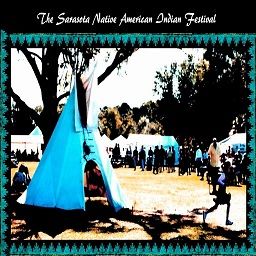 Sarasota Seafood and Music Festival
Saturday & Sunday | 10:00 a.m.
Come share in the festivities of the 4th Annual Sarasota Seafood & Music Festival on January 18-20, 2019 on Gulf Stream near JD Hamel Park in downtown Sarasota. Bring family and friends to enjoy fresh seafood and outstanding live musical performances. This event will offer a variety of seafood items, cooked fresh on site, using only the freshest local and sustainable ocean resources from the Florida Gulf Coast. Meat and vegetarian offerings, a diverse menu of side dishes and of course - some tantalizing dessert - are all on the menus! Alcoholic, non-alcoholic and fruit drinks are offered. While savoring your meal, relax to some of Florida's top musical groups from genres such as R&B, blues, jazz, rock and Caribbean sounds. In the breaks between performances, explore shopping in a marketplace of fine arts, crafts, select fine products and food items. So come enjoy, relax and leave refreshed! We will lay the table, all you need do is come and partake.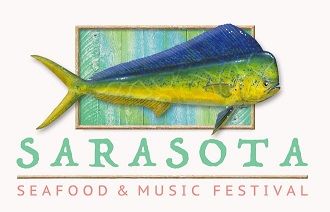 Taste of St. Armand's
Saturday | 5:00 p.m.

St. Armands Circle Association, Wagner Realty, Tervis and Second and Seed present the 9th annual Taste of St. Armands! St. Armands Circle is renown not only for its upscale boutiques, galleries and fine shops, but also for its award winning restaurants. We proudly showcase our outstanding St. Armands Circle restaurants as they share a sampling of some of their delicious recipes. The variety is as wide as the world we live in – from continental cuisine to seafood, Italian to Irish, Spanish to Cuban and a little taste of Floribian thrown in for good measure. A taste to please every palate! Over 17 restaurants are participating in the beautiful setting of St. Armands Circle Park, along with noteworthy wineries and microbreweries or maybe you'd like to try this year's Taste of St. Armands specialty drink. Musical sounds will fill the air and set the mood for an evening of fine food, libations and perhaps…a little dancing. There will be a Silent Auction and fundraising activities to benefit Satchels Last Resort Animal Shelter/Sanctuary and St. Armands Circle Association. Please keep in mind, no pets will be admitted into the event area. St. Armands Circle Park is the perfect setting, for a night of great food, great wine, and the sounds of beautiful music! General admission tickets, which include all food and drinks, are available for purchase in advance of the event for $75 and for $85 at the door, the day of the event.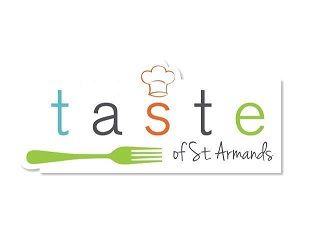 The Joy of Jazz
Sunday | 2:00 p.m.
Free concert at the Gazebo in Centennial Park, Venice featuring Bill Buchman's "Art Of Jazz". His music has a foundation in everything from New Orleans jazz, swing, boogie woogie, blues and latin jazz. Bill says, about his music, "Jazz and blues are our forms of art and that's the level we strive for. Our music is all about the joy, spontaneity, warmth that flow from deep roots"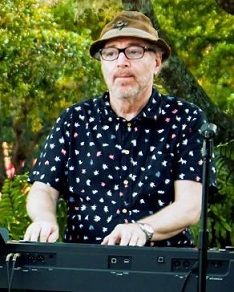 Full Moon Ghost Tours
Friday | 7:00 p.m.

Come explore Historic Spanish Point in the moonlight! Every month on the Friday closest to the full moon, we will have our Full Moon Walking Ghost Tour. This unique storytelling tour will take you on a walk among historic houses, prehistoric mounds, and our pioneer cemetery while you hear the ghost stories and tales of mystery about Sarasota and Florida that you will not hear during our daylight tours!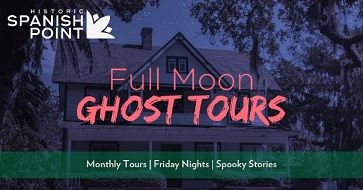 Rockin' Run and Roll
Saturday | 7:30 a.m.

This year's Rockin' Run & Roll celebrates the City of North Port's 60th anniversary and the golden age of rock n' roll. This inclusive event is open to all with the goal of getting people from all ages and ability levels to participate and have fun. The flat, fast 3.1 mile race is well marked with water stations along the route. This is a recreational running event for runners and walkers of all abilities. This event will be held on Saturday, January 19th and commence at 7:30am. The race will take place on the grounds of the Morgan Family Community Center, Butler Park, and Heron Creek Middle School. The course will be coned off through the parking lots and roadways of the center and park. Runners will begin arriving on location approximately one and a half hours prior to the start of the race. Registration and post-race ceremonies will take place at the Morgan Family Community Center and adjacent open spaces.
Hairspray
Saturday & Sunday

"Welcome to the 60s" where Tracy Turnblad, a pleasantly plump teenager, dreams of fame and fights to racially integrate the Corny Collins Show. This winner of eight Tony Awards (including "Best Musical") is based on the John Waters film and proves that "You Can't Stop The Beat."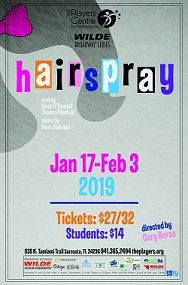 Snow White
Saturday | 11:00 a.m.

Join FST for a fresh look at the timeless classic that features a beautiful princess, her evil queen, a huntsman, one magic mirror, and the legendary seven dwarfs – all brought to life by TWO ACTORS! This creative adventure brings to life a fairytale world before your very eyes with the inspiring creativity and dynamic theatricality you've come to expect from Florida Studio Theatre.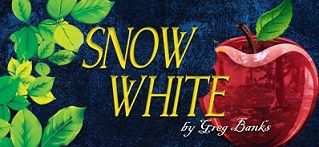 Unchained Melodies
Sunday | 7:30 p.m.

Under the streetlamps of East Coast cities, doo-wop emerged, bringing tight harmony to the soundtrack of the 1950s. Beginning with doo-wop groups like The Drifters and The Platters, Unchained Melodies celebrates the swingin' harmonies of the '50s and '60s. Featuring songs like "Blue Moon," "16 Candles," "Save The Last Dance," and "Working My Way Back To You."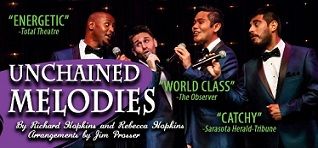 Pirates of Penzance at the Manatee Performing Arts Center
Friday, Saturday & Sunday

This rollicking, music-filled farce, which premiered in 1879, includes home-town references to our own Pittsburgh Pirates. At eight years of age, Frederic was apprenticed to a group of fun-loving, soft-hearted pirates. Now 21, he decides to leave the pirates to lead "a blameless life." He makes it his goal to eradicate these pirates. Fun and mayhem follow. Gilbert and Sullivan's ditties are as clever today as they were in the 1800s.
ArtCenter Manatee Used but Useful Sale
Friday & Saturday | 9:00 a.m.

ArtCenter Manatee accepts items for donation for use in our children's summer camp programs and for resale in our Used But Useful annual sale. All proceeds from the sale of items will benefit the Education Programs of ArtCenter Manatee. Items must be paid for and picked up at the ArtCenter – no deliveries or shipping. Sales tax will be added to each order.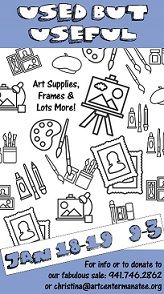 Please note: All of the information presented above has been gathered directly from the Sponsor's web pages. Team Renick is

proud to support our communities and the family activities that are available. Each picture is linked back to the original article which gives proper credit to the Sponsor and to allow you to gather even further information. It is our pleasure to provide this information to you each and every week!
We are proud to support our local communities!
If you would like to learn more, please
Reach out to Mike