What's Happening in Sarasota, the Beaches and Beyond - January 4-6


It is our pleasure to bring you just a "slice" of what's available to do this coming weekend in the Sarasota, Bradenton, Lakewood Ranch and Venice area of Florida.
First Friday on Palm
Friday | 6:00 p.m.

Enjoy gallery openings, dining, antiques, specialty shops and live performances as members of the Palm Avenue Arts Alliance sing, dance, stroll and serenade the community and its guests. — Just a short stroll from Sarasota's beautiful bay front and marina, Royal Palm trees line a quiet yet sublime street called Palm Avenue. Rich with history, this up-to-date promenade is filled with fine art galleries, great restaurants, dazzling jewelry, eclectic fashion, upscale home décor, chic hair salons and more.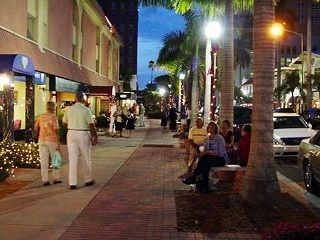 Cirque Ma'Ceo
Friday, Saturday & Sunday

This theatrical European style, equestrian themed, Cirque show tells a beautiful seamless story with a contemporary blend of Acrobatics, Aerial, Dance, and Equestrian Arts woven together to the acoustic beats of rich Spanish guitar. As a break from today's age of frills and technology, generations of skill and grace take you back to the roots of Gypsy Circus Heritage. From daredevil Cossack riding to the beautiful Aerial chandelier, we invite you to take a step back in time and experience the enchanting world of Cirque Ma'Ceo! After 15 years sweeping the nation, Cirque Ma'Ceo will be performing for the first time ever in front of their hometown crowd, Sarasota Florida! A portion of the proceeds will be directly donated to the Big Cat Habitat. Under the Big Top, a European feel in the air and intimate red misty lighting sets the tone, as the performance begins seamlessly through the gypsy music, aerial dancing, and heart-pounding acrobatic feats on galloping horseback. In the same moment illustrating the effortless extraordinary bond between horse and man. The entertainment to be seen is unlike any other circus traveling the world!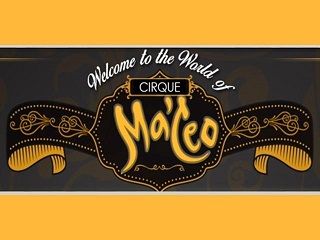 Music on Main at Lakewood Ranch
Friday | 6:00 p.m.

Dance along to the Music on Main at Lakewood Ranch from 6 p.m.- 9 p.m. Beer, wine and food. Check out the fountain area for a balloon twister, face painting and other fun. Bring your chairs, but leave coolers at home. Dogs are welcome, but must be kept on a short leash. Overflow parking is available at the Lakewood Ranch Medical Center.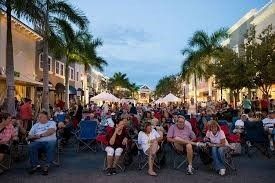 Venice Antiques Show
Saturday & Sunday | 10:00 a.m.
The Venice Antiques Show features over 50 national and regional exhibitors. Featured: Art Glass, Pottery, Fine Art, Jewelry, Asian and European Antiques, Americana. Also showcases furniture, sterling, toys, Tiffany lamps, cut glass and much more. $7.

Sarasota Orchid Society Show and Sale
Friday & Saturday

Sarasota Orchid Society Annual Show and Sale Hundreds of beautiful orchids will be judged for awards in 100 sq. ft. displays created by Sarasota, Venice, and Englewood Orchid Societies. A grand commercial display will highlight the entrance of the show.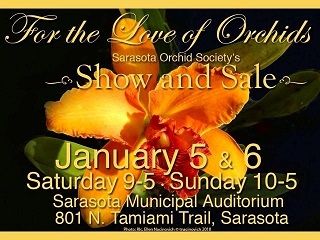 "First Saturday" Outdoor Community Market
Saturday | 9:00 a.m.

"First Saturday" Community Outdoor Market Hosted by Muse Emporium/Trunk 71/Cardinal's Nest. Come and shop on this Saturday, January 5th at the "First Saturday" Community Outdoor Market from 9:00 am to 3:00 pm. Located at 817 Honore Avenue, Sarasota, on Honore Avenue between Fruitville and Bahia Vista. Sarasota local residents will be selling their own merchandise at this monthly market. Shabby Chic, jewelry, handmade items, household, furniture and decorative - unique and vintage goods and much much more.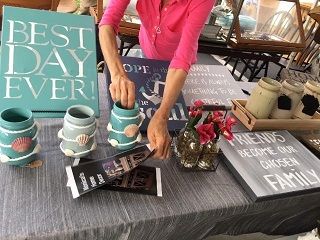 Piggy's Revenge 2019
Sunday | 8:00 a.m.

Do you like to see wildlife? Would you like to be in the middle of nowhere? Are you self reliant? Then this event is for you! Choose from a 10,20, 40 or 60 mile loop. The 10 mile loop is a beginner guided wilderness double track ride. The 20 and 40 are mix of single and double track trails and the 60 is a mix of gravel,single-track,grass, mud and sand. Piggy's Revenge is scheduled for January 6, 2019. $40 gets you a great adventure, a cool T shirt and a bratwurst hot off the grill.
Sunday Polo at Sarasota Polo Club
Sunday | 1:00 p.m.

Located in Lakewood Ranch on 130 perfectly manicured acres, the Sarasota Polo Club welcomes thousands of polo spectators each Sunday for exciting polo action, tailgating, picnicking, half-time entertainment, Clydesdale wagon rides, and divot stomping. Food and drinks are available onsite or you are welcome to bring your own picnic basket. Sarasota Polo is the perfect Sunday outing. Adult ticket prices are $12 and children under 12 are free. Dogs are welcome on a leash.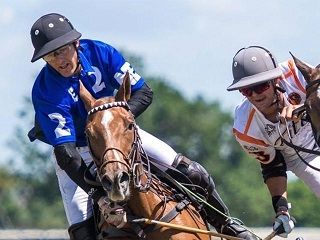 Please note: All of the information presented above has been gathered directly from the Sponsor's web pages. Team Renick is

proud to support our communities and the family activities that are available. Each picture is linked back to the original article which gives proper credit to the Sponsor and to allow you to gather even further information. It is our pleasure to provide this information to you each and every week!
We are proud to support our local communities!
If you would like to learn more, please
Reach out to Mike