What's Happening in Sarasota, the Beaches and Beyond - July 12-14


It is our pleasure to bring you just a "slice" of what's available to do this coming weekend in the Sarasota, Bradenton, Lakewood Ranch and Venice area of Florida.
Selby Gardens' Splashin' Saturdays
Saturday | 10:00 a.m. - 12:00 p.m.
Join us at Selby Gardens' Splashin' Saturdays for fun water-themed activities, including water slides and games specifically geared for toddlers on up to children 10 years old! Enjoy the cool shade and Bay breezes under the banyans and around the lagoon and waterfall of the Ann Goldstein Children's Rainforest Garden from 10 am to 12 pm.

Sophisticated Lady: Natalie Cole at the Manatee Performing Arts Center
Saturday | 8:00 p.m.
Cole's career spanned decades and genres, from R&B to pop. Her greatest success was "Unforgettable… with Love," made popular by her father, which sold over seven million copies. In this concert, Katt Hefner pays musical homage to Cole and her music. Hefner's extensive credits include off-Broadway musicals, television, movies, jazz festivals and much more.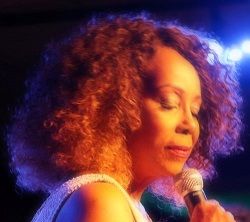 Sarasota Lionfish Derby
Friday, Saturday & Sunday
You're invited to partner in the sixth annual Sarasota Lionfish Derby! This exciting and environmentally beneficial event will be hosted by Mote Marine Laboratory, a world-class marine science institution, in cooperation with Reef Environmental Education Foundation (REEF), which helps study and address the lionfish invasion and sanctions official Lionfish Derbies. This year's event will be based at Mote, with a captain's meeting on July 12, lionfish hunting July 13 in the beautiful Gulf of Mexico — tournament boundaries are defined as Collier County to Escambia County — and the lionfish weigh-in July 14 at Mote Marine Laboratory. Cost to participate in the Derby is $120.00 per team (minimum 2 people per team, maximum 4 people). The public is invited to join Mote scientists and derby participants at the weigh-in for educational dissections and lionfish tastings on Sunday.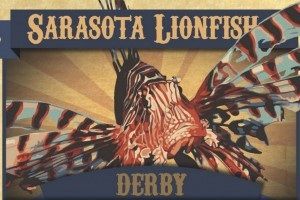 Summer Circus Spectacular
Friday & Saturday
The Circus Arts Conservatory and The Ringling are happy to partner once again to present the Summer Circus Spectacular at the Historic Asolo Theater. Don't miss this family-friendly show that runs Tuesday, June 11 through Saturday, August 3! The Summer Circus Spectacular showcases some of the finest circus artists from around the world, performing acts to thrill audiences of all ages.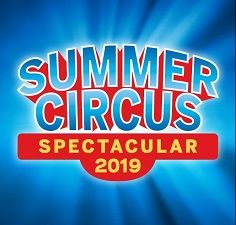 Come Together: When the 60s Met the 70s

Friday, Saturday & Sunday
With music made famous by Tina Turner, The Beatles, Simon & Garfunkel, and more, this rockin' revue explores the changing musical landscape from 1965-1975. Come Together explores the musical soundtrack of one of the most exciting, controversial, and impactful decades our country has ever seen. Featuring hits like "Dream a Little Dream of Me," "Come Together," and "Killing Me Softly."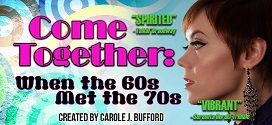 Shout! The MOD Musical
Friday, Saturday & Sunday
With its irresistible blend of hip-swiveling hits, eye-popping fashions and outrageous dance moves, SHOUT! The MOD Musical takes audiences back to the music, style and freedom of the 1960s. With classic tunes such as "To Sir with Love," "Downtown," "Son of a Preacher Man" and "Goldfinger."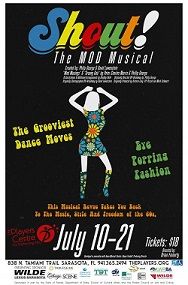 Ethel Waters: His Eye is on the Sparrow
Sunday
This powerful musical biography celebrates the life of actress and singer Ethel Waters. From abject poverty to Broadway and Hollywood stardom, Ethel Waters crossed racial barriers to become a legend. No matter what challenges she faced, music gave Waters strength, solace, and success. This is her remarkable story, filled with the greatest hits of a lifetime, including "Stormy Weather," "Sweet Georgia Brown," "This Joint is Jumpin,'" and "Am I Blue?"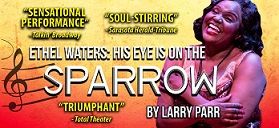 Dog Days Theatre Presents Theophilus North
Friday, Saturday & Sunday
A captivating, witty, big-hearted gem of a play. In the summer of 1926, Theophilus North walks away from his job and life in New Jersey to set out and discover the world. But when his plans leave him stranded in Newport, Rhode Island among the wealthy and not-so-wealthy, he discovers more about life, love and himself than he ever imagined. From the mind of the man who gave us Our Town.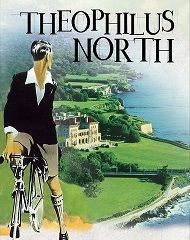 Please note: All of the information presented above has been gathered directly from the Sponsor's web pages. Team Renick is

proud to support our communities and the family activities that are available. Each picture is linked back to the original article which gives proper credit to the Sponsor and to allow you to gather even further information. It is our pleasure to provide this information to you each and every week!
We are proud to support our local communities!
If you would like to learn more, please
Reach out to Mike