What's Happening in Sarasota, the Beaches and Beyond - July 13 to July 15


It is our pleasure to bring you just a "slice" of what's available to do this coming weekend in the Sarasota, Bradenton, Lakewood Ranch and Venice area of Florida.
10th Anniversary Sarasota Improv Festival
The 10th Anniversary Sarasota Improv Festival will take place on July 12, 13, 14 - that's THREE days of non-stop comedy coming your way. Troupes are coming from all over the country - and from as far away as France and Spain - all ready to bring their best spontaneous hilarity to the Gulf Coast.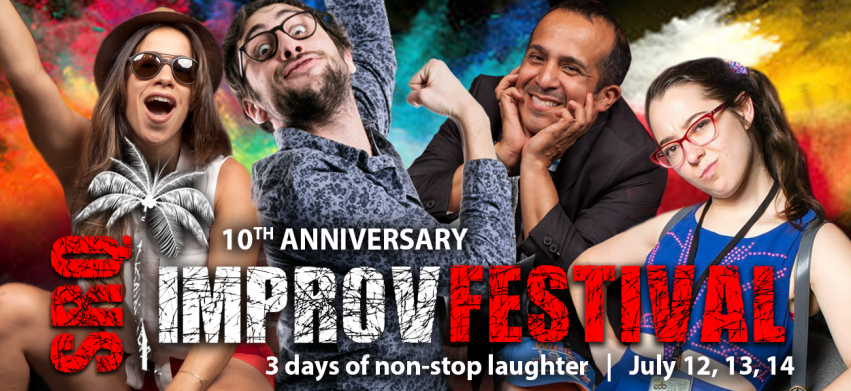 Special Event Featuring Dick Smothers Of The Smothers Brothers
Florida Studio Theatre (FST) is pleased to announce a special event that has just been added to the 10th Anniversary Sarasota Improv Festival lineup-That's My Song: An Intimate Evening with Dick Smothers, a celebration of comedy legends Tommy and Dick Smothers, more commonly known as The Smothers Brothers. Remembered today as popular American comedians and musicians, The Smothers Brothers were among the first to perform improvised material onstage as part of their musical comedy performances.
Click here to learn more.
Cafe in the Park
Located in Payne Park, downtown Sarasota, Café in the Park captures the spirit of the great tradition of the Urban Cafe Terrace. Conveniently located for the downtown community, stop in for a great coffee and a fantastic sandwich, seating inside or out - "al fresco", or on the go.

We are now hosting a live music event showcasing original and creative acts, alternating every Friday.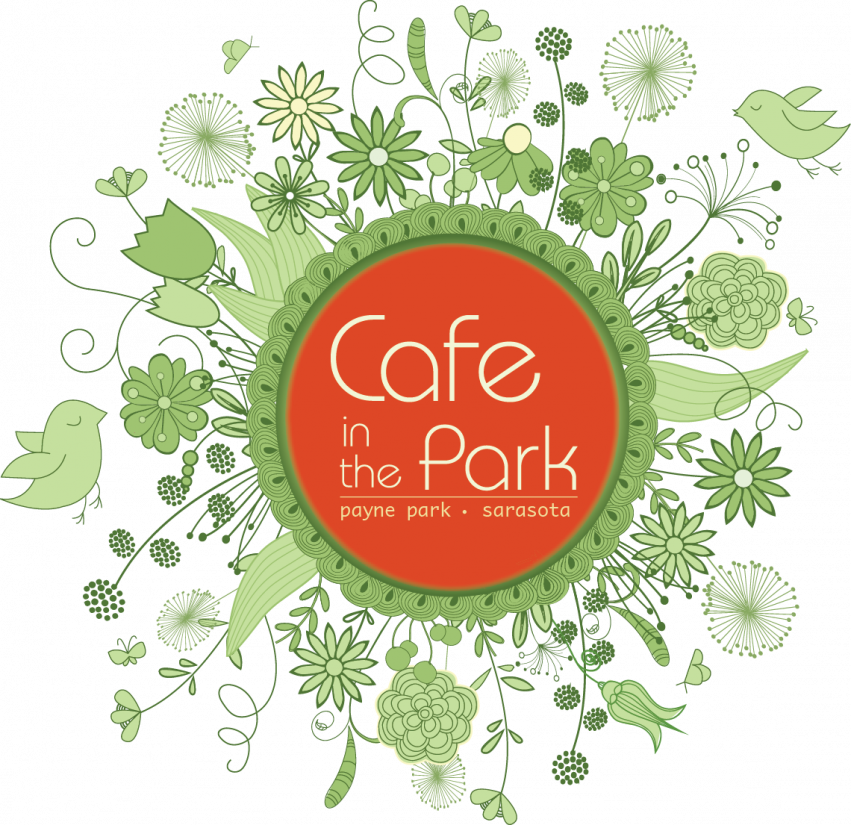 Splashin' Saturdays
Join us at Splashn' Selby Saturdays for fun water-themed activities, including water slides and games specifically geared for toddlers on up to children 10 years old! Enjoy the cool shade and Bay breezes under the banyans and around the lagoon and waterfall of the Ann Goldstein Children's Rainforest Garden from 10 am to 12 pm.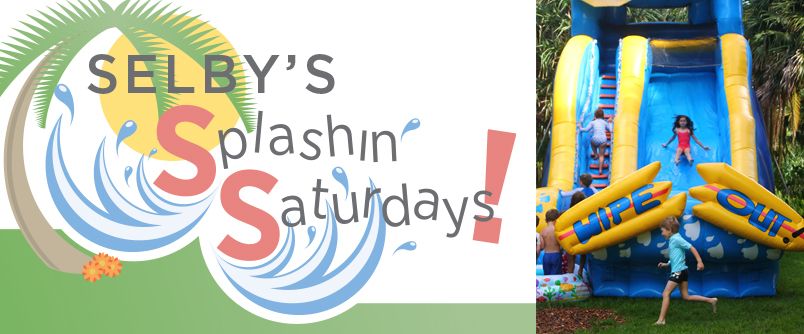 Christmas in July
It's Christmas In July, come on down and enjoy the Christmas spirit with us. Grab up some amazing Christmas gifts at huge discounts for friends and family. Supporting great non-profits like C.A.T.S., Inc. who make sure there are no more starving animals.

Free raffles every hour - Win some amazing prizes from 25+ local business owners.

Bring some dog and cat food to the show to donate to C.A.T.S., Inc - Any and all donations are much appreciated to help feed starving animals.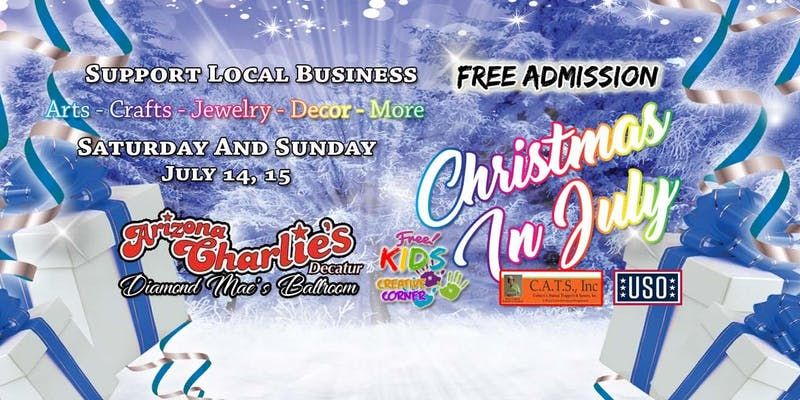 Sprouting Artists KidsArt Summer Camp
In this class our youngest artists are encouraged to explore the magical world of color, line, shape, and texture through exciting painting, printing, and sculpting activities. Each week the sprouting artists will be introduced to new materials and projects while also expanding works from the previous lesson. Be certain to dress your sprout for fun!
Summer is always fun and lively at ArtCenter Manatee. Our Sprouting Artists, ages 4 to 6, have an opportunity to express their creativity with age appropriate activities.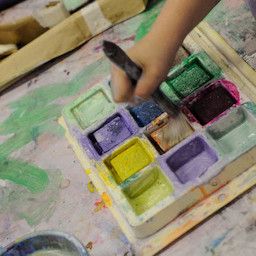 Civil War Harmonica Workshop
Local author and Civil War enthusiast Dr. Erwin Wunderlich will lead a Civil War harmonica music workshop at Manatee Village Historical Park on July 14.
Due to limited seating, Dr. Wunderlich will lead two (identical) workshops that each last approximately 45 minutes. The first will be held at 10am and the second at 2pm.
Tickets are $10 per participant and include a beginner's harmonica, with historical music, and one 45-minute session in which Dr. Wunderlich will teach the basics of playing pre-1865 songs for the Key of C Harmonica. No previous experience is necessary. Ages 8 and up.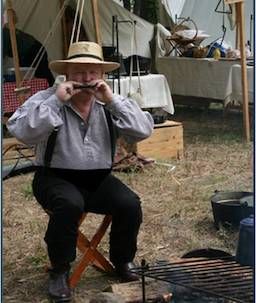 Summer Circus Spectacular
Circus Season Heats Up This Summer!
The 2018 Summer Circus Spectacular will amaze and dazzle you! Join us at the Historic Asolo Theater for an hour of incredible family fun at affordable prices. Presented by The Circus Arts Conservatory and the Ringling, this onstage exhibition of circus artistry with acts from around the world, provides delightful entertainment for children of all ages.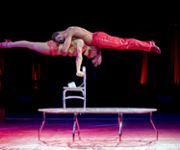 The World Series of Comedy
McCurdy's is just Hosting this Event.... To register as a Comic for this Event or for any questions please contact World Series of Comedy directly at http://theworldseriesofcomedy.com/ There are different comic's every night in every show. 40 Comics in one week. These are professional touring comics. The search is on for the best Comedian in the United States. The World Series of Comedy travels all around North America. Professional comics from all over the United States and Canada will travel to McCurdy's Comedy Theatre to perform for a chance to win a trip to Las Vegas in September for The Main Event.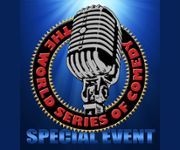 Please note: All of the information presented above has been gathered directly from the Sponsor's web pages. Team Renick is

proud to support our communities and the family activities that are available. Each picture is linked back to the original article which gives proper credit to the Sponsor and to allow you to gather even further information. It is our pleasure to provide this information to you each and every week!
We are proud to support our local communities!
If you would like to learn more, please
Reach out to Mike