What's Happening in Sarasota, the Beaches and Beyond - July 4 to July 8


It is our pleasure to bring you just a "slice" of what's available to do this coming weekend in the Sarasota, Bradenton, Lakewood Ranch and Venice area of Florida.
Two programs feature varied music to celebrate a holiday
Music is as much a part of Independence Day celebrations as the fireworks that light up the sky. And there will be plenty of traditional favorites and some pieces for audiences to discover in a pair of concerts that mark the holiday.
On July 4, Choral Artists of Sarasota will be back with their annual "Patriotic Spectacular," which artistic director Joseph Holt says "features songs that reflect love of country and our eternal struggle to find peace in our day."
The concert at 4:30 p.m. Wednesday at First United Methodist Church in downtown Sarasota (104 S. Pineapple Ave.) touches on a lot of music and themes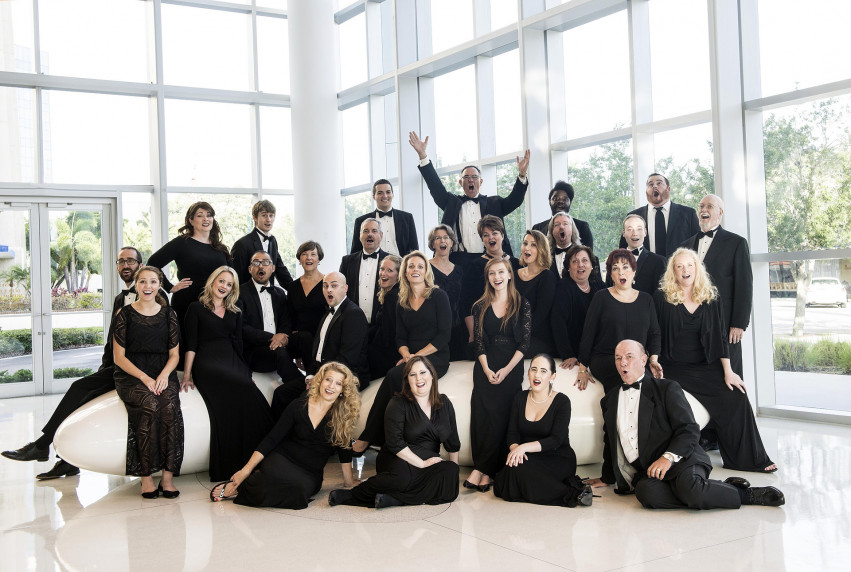 Fireworks Over Sarasota Bay
In downtown Sarasota, hundreds of thousands will gather for Fireworks Over Sarasota Bay on the south side of the Ringling Bridge.
The free fireworks show starts at 9 p.m. on July 4 and can be viewed throughout Island Park, Bayfront Park, and downtown Sarasota. If the free parking at Island Park and Bayfront Park fills up, parking can be found, for free, off Main Street and Ringling Boulevard. Paid parking can be found at the Palm Avenue Garage for $5.Part of the Suncoast Offshore Festival, the fireworks show is privately funded and benefits Suncoast Charities for Children.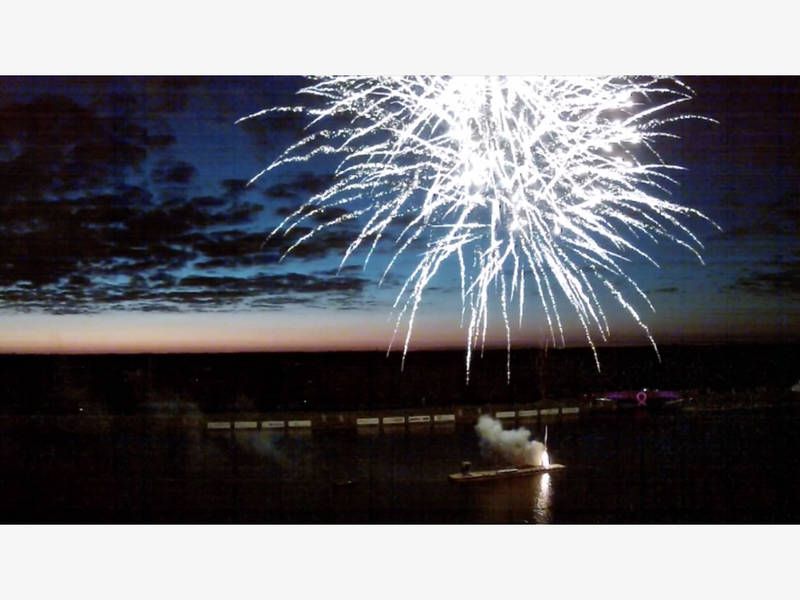 At the Ballpark
Warm up for the fourth with a night of baseball and fireworks at LECOM Field. The Bradenton Marauder' will square off with the Palm Beach Cardinals. It's the biggest post-game fireworks show of the season, and the first 1,500 guests will receive free t-shirts.
Details: 6:30 p.m. July 3. 1611 Ninth St. W., Bradenton. $6-$10. 941-747-3031.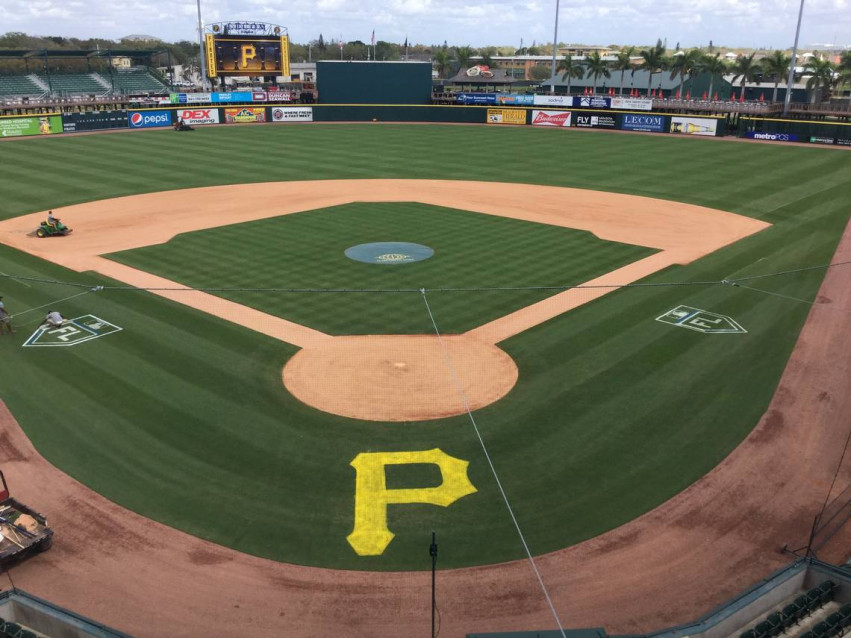 Fanfares and Fireworks
Sarasota will also host some pre-Fourth festivities. Fanfares and Fireworks will bring live music and fireworks to Nathan Benderson Park starting at 4 p.m. July 3. Albert Castilga and Greg Billings will play. Fireworks start around 9:30 p.m. Picnic blankets and lawn chairs are recommended. Coolers are not allowed at the event, but there will be food and drink vendors on site.
Details: 4 p.m.-10 p.m. July 3. Nathan Benderson Park, 5851 Nathan Benderson Circle, Sarasota. Free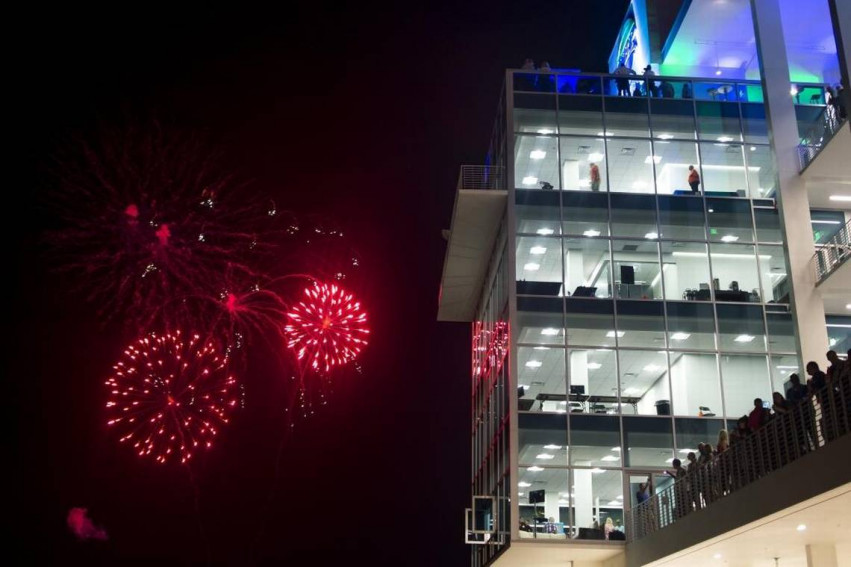 Firecracker 5K Run
Morgan Family Community Center
6207 W. Price Blvd.
7:30 a.m. (lineup 7:15 a.m.)
Wednesday, July 4, 2018
Get fired up for the 12th annual North Port Firecracker 5K Run. The flat, fast 3.1 mile race is well marked with a water station along the route. Awards presented immediately following the race. T-shirts are guaranteed to the first 300 entrants.
Entry Fee: Pre-Registration prior to June 1 $20; June 1-July 3 $25; Race Day $30
Make checks payable to the City of North Port. Mail or drop off your entry form and fee to: Morgan Family Community Center, Firecracker 5K (P18COM), 6207 West Price Blvd., North Port FL 34291

Myakka River Kayak Festival - 4th of July Jam Blast
Celebrate the 4th of July with family and friends at Snook Haven at the 4th Annual Myakka River Kayak Festival - 4th of July Jam Blast. Steve Arvey kicks off the live entertainment at 11 a.m. From 12:30 – 4 p.m., George Worthmore will perform his unique and powerful Americana/Bluegrass sound.
Kayak and canoe rentals will be available starting at 8 a.m., or you can bring your own. No cover charge for entrance. The festival will benefit Friends of Sarasota County Parks, a nonprofit organization dedicated to the preservation of parks in Sarasota County.
https://www.sarasotamagazine.com/events/myakka-river-kayak-festival-4th-of-july-jam-blast
Cafe in the Park
Located in Payne Park, downtown Sarasota, Café in the Park captures the spirit of the great tradition of the Urban Cafe Terrace. Conveniently located for the downtown community, stop in for a great coffee and a fantastic sandwich, seating inside or out - "al fresco", or on the go.
We are now hosting a live music event showcasing original and creative acts, alternating every friday.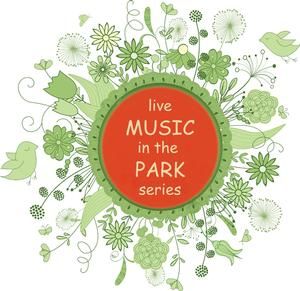 MUSIC on MAIN (First Friday) | Lakewood Ranch
$FREE CONCERT * FOOD VENDORS * BEER TRUCK * DOG-FRIENDLY!

You and your pup are invited to Lakewood Ranch Main Street from 6- 9 pm for Music on Main, a FREE concert series and block party for the public! This event is hosted on the "First Friday" of each month and will supply lots of family fun!

"Yesterdayze" Band will fill the air with Beatles, Motown, Woodstock, Hendrix & Surf music and the deejay will keep you dancing with today's Top 100 hits; the event will benefit the Humane Society of Manatee County.

Guests are welcome to bring chairs, but please leave coolers at home. Dogs are welcome, but must be kept on a short leash.
Splashn' Selby Saturdays
Join us at Splashn' Selby Saturdays for fun water-themed activities, including water slides and games specifically geared for toddlers on up to children 10 years old! Enjoy the cool shade and Bay breezes under the banyans and around the lagoon and waterfall of the Ann Goldstein Children's Rainforest Garden from 10 am to 12 pm.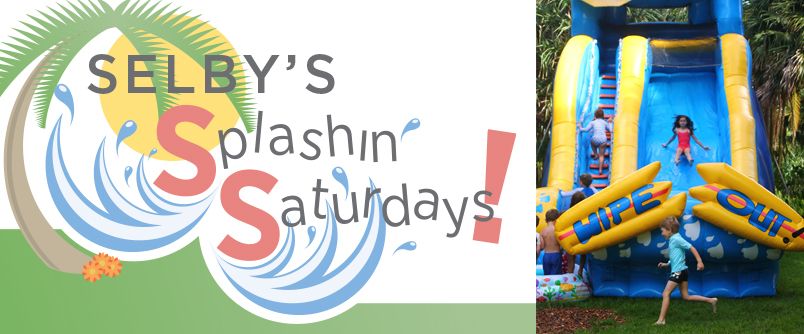 8th Italian American Club's Midsummer Festival
8th Italian American Club's Midsummer Festival will be hosting Maine Lobster Fest on Saturday, July 7th at 3:00 p.m.
Location: The Italian American Club of Venice, 1375 Ringling Drive, Venice.
Menu will include: shrimp cocktail, crisp green salad, rolls and butter, NE clam chowder, 1 1/4 lb Fresh Maine Lobster, coleslaw, corn on the cob, baby red skin potatoes, key lime pie, complimentary coffee and cash bar available.
There is limited and assigned seating, so get your tickets early by calling Johanna at 941-468-5013.
Donation: Members $34.00 & Guests $39.00
https://www.venicegov.com/Home/Components/Calendar/Event/1721/
Dig The Beach - Siesta Key Volley Ball Classic
The Dig the Beach team heads back to the sand for our first event of the summer series in Pompano Beach on the weekend of March 17-18, 2018. We welcome our new partner, AVP NEXT and AVP FIRST. From now on, all open divisions will be playing for AVP NEXT points, and Juniors will be competing for AVP FIRST points. Dig The Beach will also be offering Rox Volleyball and AAU bids at some events.

All of us at Team Renick wish you and your loved ones the best and safest July 4th Holiday Ever.
Please note: All of the information presented above has been gathered directly from the Sponsor's web pages. Team Renick is

proud to support our communities and the family activities that are available. Each picture is linked back to the original article which gives proper credit to the Sponsor and to allow you to gather even further information. It is our pleasure to provide this information to you each and every week!
We are proud to support our local communities!
If you would like to learn more, please
Reach out to Mike