What's Happening in Sarasota, the Beaches and Beyond - June 15 to 17
What's Happening in Sarasota, the Beaches and Beyond: Fathers Day Weekend: June 15 - 17.
It is our pleasure to bring you just a "slice" of what's available to do this coming weekend in the Sarasota, Bradenton, Lakewood Ranch and Venice area of Florida.
Mini Crafters Father's Day Event
Mini Crafters Father's Day EVENTS ARE HERE

CRAFT OPTION 1: Board with either a Tree or Fish handprints PLUS bottle opener/hook or Polaroid
CRAFT OPTION 2: Tray for Dad! Give Dad a spot for his phone, keys, wallet, watch etc!

Both crafts will be done at the same time so include your choice in your message to Chit-Chat to reserve your space!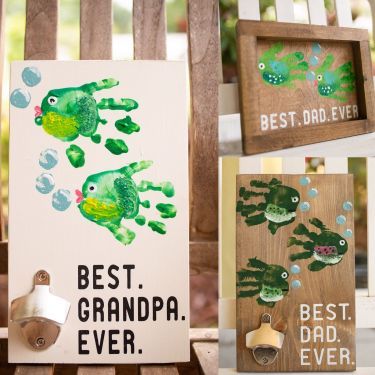 The Great Father's Day Race 5K Run/Walk Sarasota
Race Day – Saturday, June 16, 2018
Register here for the race on Active.com.
This 5K race is at the number one beach in the world: Siesta Key Beach. Not only will you run next to pristine waters, you'll get to experience the incredible white sands. It doesn't get better than this!
We offer free race pictures, dry-fit shirt, race medal, custom bib, goodie bag, awards and prizes, food and drinks, plus much more!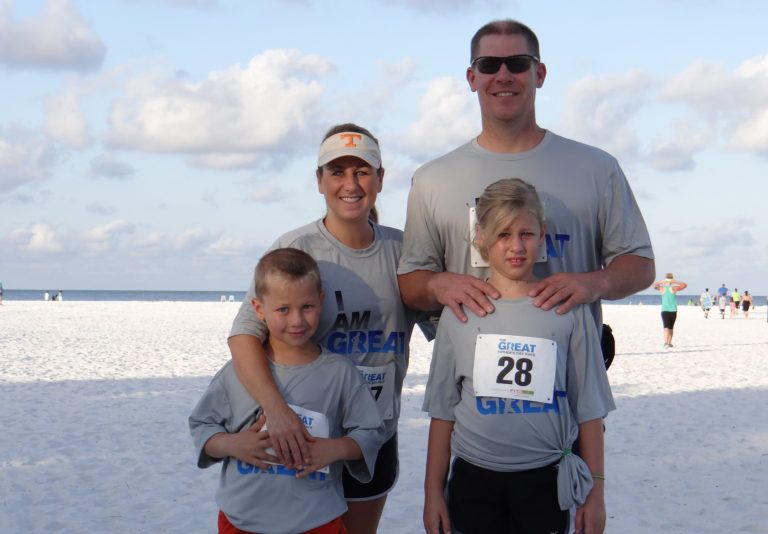 Father's Day
Dads are pretty special people and to show them they are #1, dads and granddads are "Kings of the Jungle" for a weekend, receiving free admission with the purchase of a full-priced same day admission ticket on both Saturday, June 16 or on Father's Day, Sunday, June 17. It's a great way for dads to relax; they can enjoy feeding flamingos, holding an alligator, watching interactive animal shows and exploring acres of jungle paradise in the heart of Sarasota with their loved ones.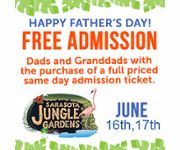 Dad's Day Block Party
Join us on Saturday, June 16 from 2 – 4 p.m. inside Grand Court at The Mall at UTC for our annual Dad's Day Block Party!

It's a day filled with Fun, Food and Family, as well celebrate all things Dad! Stop by and enjoy:

• Meet & Greets with the Tampa Bay Buccaneers and Tampa Bay Lightning*
• Free Food and Beverages
• Putting Green Contest
• Enter to Win a Night with the Model S from Tesla**
• Sweet Treats from Great American Cookie and Sweet Doctors
• Microsoft Tech Lounge
• And so much more!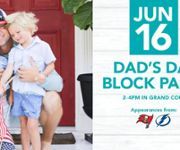 Umbrella House Tour
Tour the renowned Umbrella House, described by Architectural Digest as "One of the five most remarkable houses of the mid-twentieth century".

In 1953, Lido Shores developer Philip Hiss hired architect Paul Rudolph, co-founder of the Sarasota School movement, to create one of the 20th century's most iconic houses. The dominant feature of the house, the aptly named "umbrella," was originally built of wood and used to shade the house from the intense Florida sun was destroyed in a storm in the 1960's.

The full umbrella over the pool was restored in 2015 by Hall Architects, receiving the 2016 Florida Trust Outstanding Award, 2016 Florida AIA Honor Award and the 2016 Florida Gulf Coast Chapter AIA Honor Award.

The Umbrella House will be open for the public to tour once a month, beginning Saturday, March 24, 2018. Upcoming tour dates: April 21, May 19, June 16, July 21, August 18, September 15, October 20, December 15.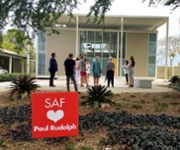 Play all summer
For all you tree-climbing, bridge-leaping, adventurers looking to enjoy that endless summer, this is the ultimate way to do it! For only $80, you can enjoy flying through the treelines with us as often as you like between June 1 and August 31st. There is a limited quantity of theses gift certificates so get them while you can.
Summer Circus Spectacular
Circus Season Heats Up This Summer!
The 2018 Summer Circus Spectacular will amaze and dazzle you! Join us at the Historic Asolo Theater for an hour of incredible family fun at affordable prices. Presented by The Circus Arts Conservatory and the Ringling, this onstage exhibition of circus artistry with acts from around the world, provides delightful entertainment for children of all ages.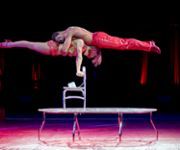 Nights Out! Creative Fun For Everyone! Stained Glass Earrings or Pendant
Creative Fun for Everyone!
Art Glass Earrings or Pendant with Pamela Kramer June 15, 2018 7:00-9:00 pm
Learn to make contemporary glass earrings or a pendant using the traditional copper foil techniques with lead free solder. Many shapes and colors available. Lightweight and match any outfit! Seating is limited, so gather your friends and register today.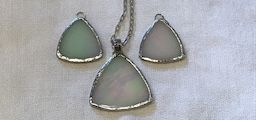 Sprouting Artists Kids Art Summer Camp
In this class our youngest artists are encouraged to explore the magical world of color, line, shape, and texture through exciting painting, printing, and sculpting activities. Each week the sprouting artists will be introduced to new materials and projects while also expanding works from the previous lesson. Be certain to dress your sprout for fun!
Summer is always fun and lively at ArtCenter Manatee. Our Sprouting Artists, ages 4 to 6, have an opportunity to express their creativity with age appropriate activities.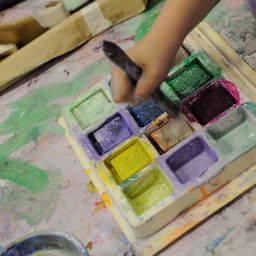 Garden Music Series Finally
The Garden Music Series at Marie Selby Botanical Gardens is proud to present an eclectic variety of local and international musical artists who perform music of nearly every style and musical genre, both vocal and instrumental. From classical pianists to folk, country, latin and world music, jazz and standards to rock and roll, pop and soul, there is something for everyone. Artists often interpret covers of well know songs in addition to performing original material with repertoire that spans the styles and sounds of current hits to the early 20th century. Garden Music Series guests are offered a world-class outdoor concert experience along with beautiful views and relaxing walks through the Gardens
Boots vs. Badges
Blood Drive Competition between Firefighters & Law Enforcement and bragging rights are on the line!

SunCoast Blood Bank, along with the North Port fire Dept & the North Port Police Dept are hosting the 13th Annual Boots vs Badges Blood Drive.

Heroes, please come out and support your community by donating blood AND enjoying some family-friendly fun.

● Emergency Vehicles
● Photo Booth
● Games, Activities & Family Fun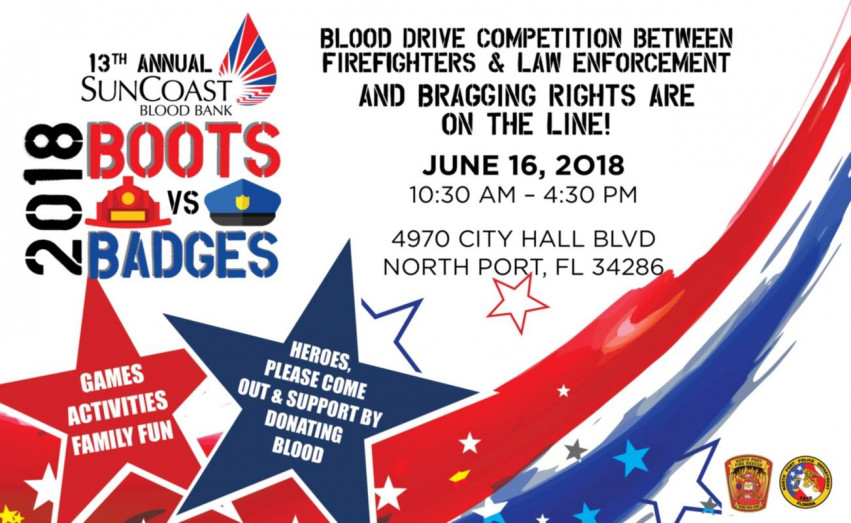 TLive Music in the Park at Cafe in the Park
Virtuoso Cuban tres guitar player Renesito Avich plays Cuban Son and other Cuban classics with elegance, passion and precision. Renesito performs with percussion accompaniment.

2014 CubaDisco Award, Popular Traditional Music category

2014 CubaDisco Nomination for his latest CD, "Mananitas de Montañas"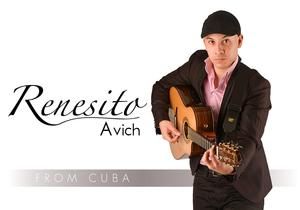 Team Renick wishes all of the Fathers the best holiday weekend ever!
Please note: All of the information presented above has been gathered directly from the Sponsor's web pages. Team Renick is

proud to support our communities and the family activities that are available. Each picture is linked back to the original article which gives proper credit to the Sponsor and to allow you to gather even further information. It is our pleasure to provide this information to you each and every week!
We are proud to support our local communities!
If you would like to learn more, please
Reach out to Mike