What's Happening in Sarasota, the Beaches and Beyond - June 22 to 24
What's Happening in Sarasota, the Beaches and Beyond: June 22 - 24.
It is our pleasure to bring you just a "slice" of what's available to do this coming weekend in the Sarasota, Bradenton, Lakewood Ranch and Venice area of Florida.
"Friday Fest" at the Van Wezel
Enjoy an evening on the bay front and some free live music as the 17th annual summer music fest kicks off summer with "Friday Fest" at the Van Wezel with live music by Jah Movement, fronted by hometown hero and vocalist extraordinaire Shantel Norman, Jah Movement plays top 40, Funk, Soul, R&B and Calypso Dance music. Bring your lawn chair or blanket, take in the music along with the beautiful Sarasota sunset and enjoy food and beverage from local vendors. Outside food and drink is prohibited. This free concert series takes place rain or shine, it moves indoors in case of inclement weather. 5 p.m. – 9 p.m.

KidSpace
KidSpace is a program for kids who want to explore everything there is to know about space and become Masters of the Universe. From 10:15 – 11 am on the second and fourth Saturday morning of each month, we'll unleash the awesome power of the Bishop Planetarium, taking off from Earth's surface and flying to places no human has gone before: the Sun, the planets, other moons of our solar system, newly discovered solar systems in our galaxy and beyond. KidSpace is designed for kids in elementary school (grades 1-5), and their grown-ups.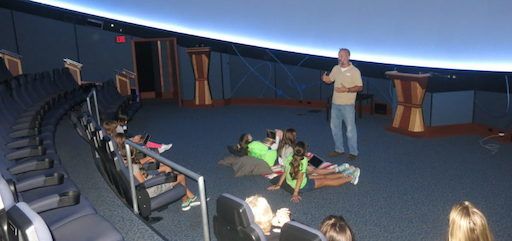 Play all Summer
For all you tree-climbing, bridge-leaping, adventurers looking to enjoy that endless summer, this is the ultimate way to do it! For only $80, you can enjoy flying through the treelines with us as often as you like between June 1 and August 31st. There is a limited quantity of theses gift certificates so get them while you can.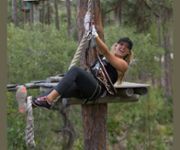 Bradenton Blues Brunch
Join us on the beautiful Bradenton Riverwalk the last Sunday of each month for our new series, the Bradenton Blues Brunch! Guests will enjoy live music and the new Mattison's City Grille Brunch Menu, featuring local and sustainable cuisine. Each month a new band will perform, so don't miss a beat! There is no cover charge for the music, simply order your brunch and drinks off the menu.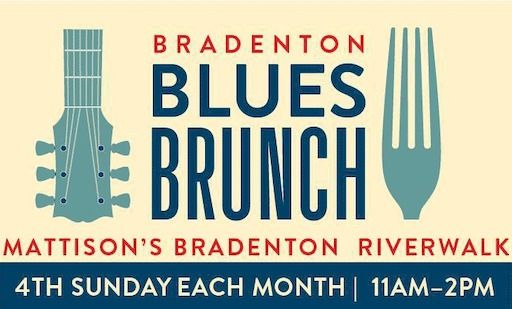 Sarasota Music Festival Presents: Summer Serenades

Spend an evening being serenaded by some of history's greatest composers. Originally inspired by a real-life serenade outside his home, Mozart's Serenade No. 11 soon became his first masterpiece for wind instruments. Dohnànyi's Serenade for String Trio is a whirlwind of musical riches, moving rapidly and seamlessly from moments of rapture to bursts of frenetic energy. Johannes Brahms's expansive Piano Quartet No. 1 takes its nickname Gypsy from the rollicking final Rondo movement that brings the monumental work to a breathless conclusion.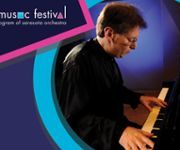 Cafe in the Park
is a beautiful example of truth in advertising. It's a café — and it's smack dab in the middle of a park. (Payne Park, to be precise.) Simone Steiff is its owner, chef, manager and booking agent. She launched the venue in 2014 and she's been cooking ever since. In more ways than one.
Every Friday night, the café serves up an audible feast. Steiff's eclectic bands do far more than create a background soundtrack. "Great music brings people together," she says. "It's our way of creating community.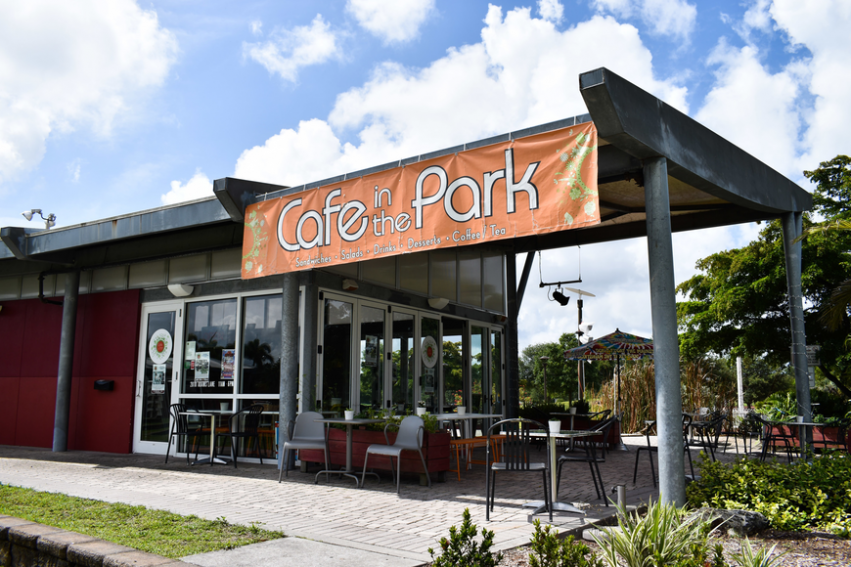 Summer Circus Spectacular
Circus Season Heats Up This Summer!
The 2018 Summer Circus Spectacular will amaze and dazzle you! Join us at the Historic Asolo Theater for an hour of incredible family fun at affordable prices. Presented by The Circus Arts Conservatory and the Ringling, this onstage exhibition of circus artistry with acts from around the world, provides delightful entertainment for children of all ages.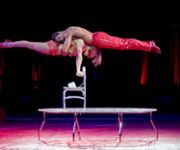 Please note: All of the information presented above has been gathered directly from the Sponsor's web pages. Team Renick is

proud to support our communities and the family activities that are available. Each picture is linked back to the original article which gives proper credit to the Sponsor and to allow you to gather even further information. It is our pleasure to provide this information to you each and every week!
We are proud to support our local communities!
If you would like to learn more, please
Reach out to Mike