What's Happening in Sarasota, the Beaches and Beyond - June 8 to 10
What's Happening in Sarasota, the Beaches and Beyond: June 8 - 10.
It is our pleasure to bring you just a "slice" of what's available to do this coming weekend in the Sarasota, Bradenton, Lakewood Ranch and Venice area of Florida.
Café in the Park
is a beautiful example of truth in advertising. It's a café — and it's smack dab in the middle of a park. (Payne Park, to be precise.) Simone Steiff is its owner, chef, manager and booking agent. She launched the venue in 2014 and she's been cooking ever since. In more ways than one.
Every Friday night, the café serves up an audible feast. Steiff's eclectic bands do far more than create a background soundtrack. "Great music brings people together," she says. "It's our way of creating community."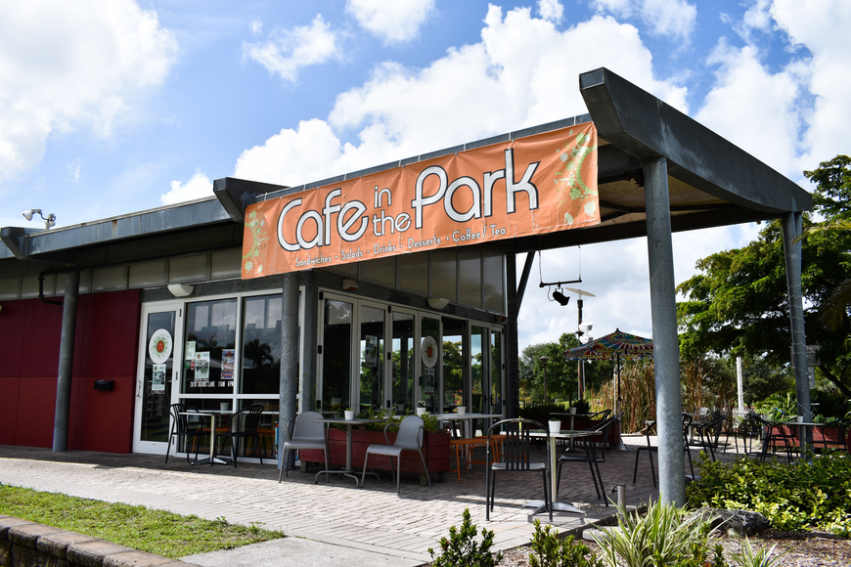 Music on Main
Join us on Lakewood Ranch Main Street from 6 – 9 pm for Music on Main, a free concert series and block party for the public! This event is hosted on the first Friday of each month and will supply lots of family fun.
The street is lined with food vendors, beer trucks, and sponsor booths, as well as rides and activities for the kids presented by Grace Community Church. Proceeds from the event will benefit a local non-profit organization each event.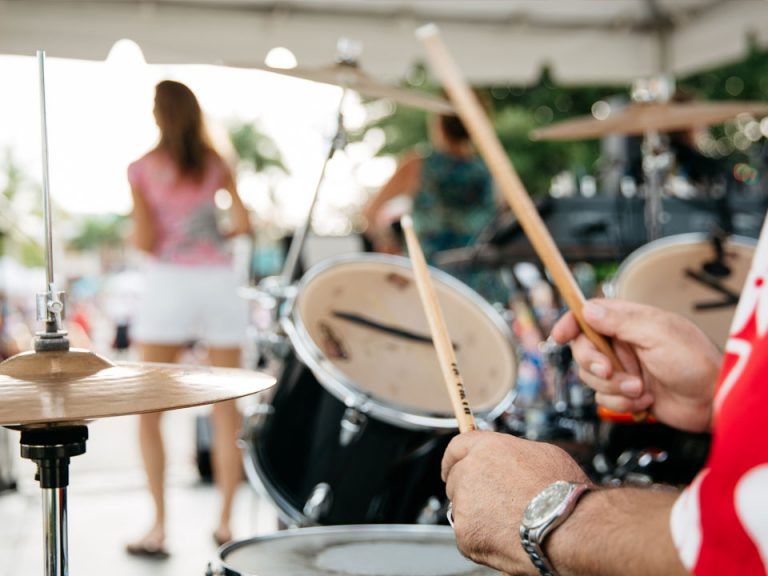 Kidspace
is a program for kids who want to explore everything there is to know about space and become Masters of the Universe. From 10:15 – 11 am on the second and fourth Saturday morning of each month, we'll unleash the awesome power of the Bishop Planetarium, taking off from Earth's surface and flying to places no human has gone before: the Sun, the planets, other moons of our solar system, newly discovered solar systems in our galaxy and beyond. KidSpace is designed for kids in elementary school (grades 1-5), and their grown-ups.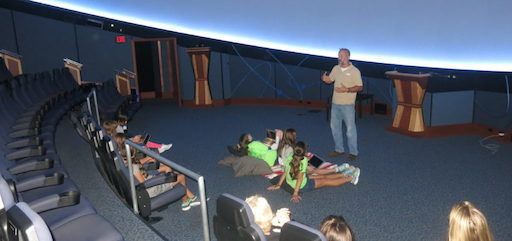 St. Armands Circle Craft Festival
If you're planning a trip to Sarasota, you can't miss this event! Just off the coast of Sarasota lies St. Armands Key, a luxurious escape from the hustle and bustle of mainland life. St. Armands is an enchanting place to get away from all the activity of the mainland with a variety of fine shops and gourmet restaurants. Unique in concept, history and beauty, St. Armands provides an unforgettable experience for visitors.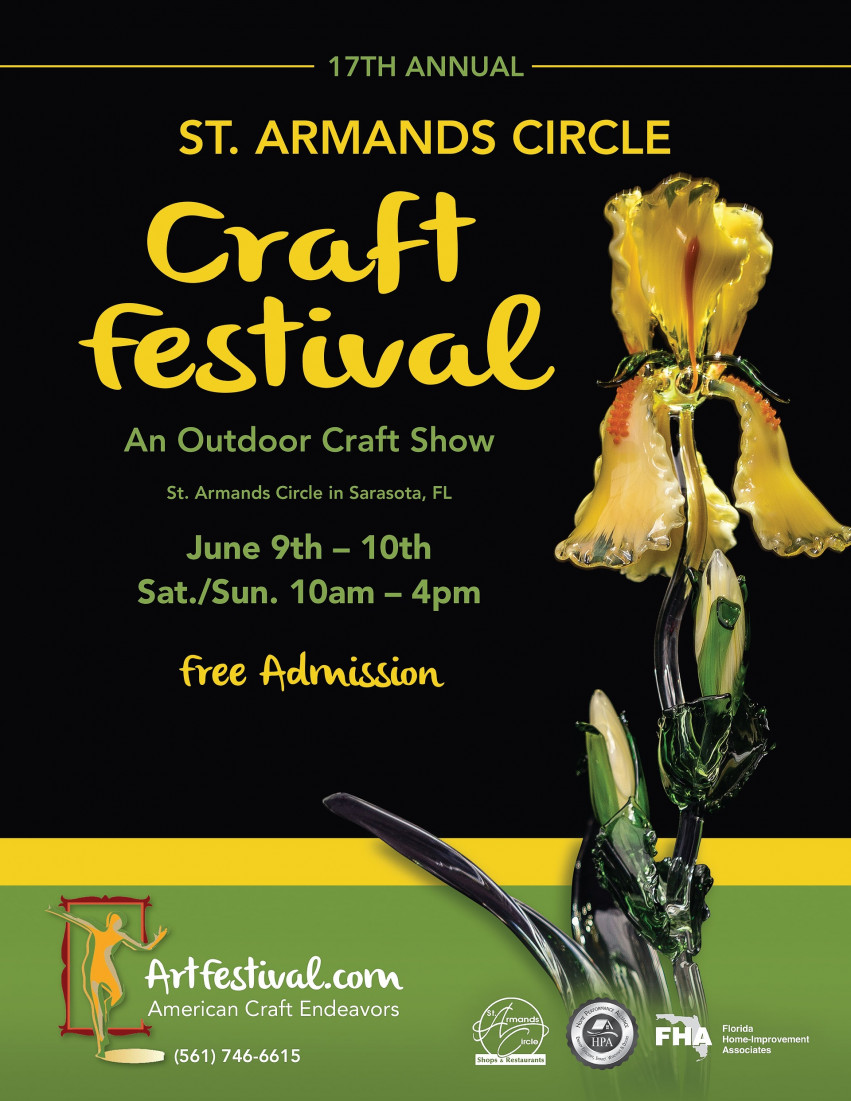 Jungle Book
JUNGLE BOOK comes to life in this eye-popping, multimedia world premiere from the creators of 2017's Twenty Thousand Leagues Under the Sea. JUNGLE BOOKre-imagines Kipling's classic stories through modern eyes to transport audiences to the jungles of India. From Mowgli the Boy-Cub to Baloo the Bear, Kaa the Snake and more, JUNGLE BOOK brings the characters audiences know and love to life. Through jaw-dropping video, interactive technology and Kipling's whimsical stories and songs, this time honored tale promises to be a feast for the senses. Recommended for ages 5+.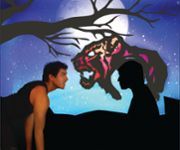 Robert Kelly
*SPECIAL EVENT* Robert Kelly's comedy is deeply rooted his own life and relationships which makes it honest, abrasively funny, yet refreshingly vulnerable. He has been winning over audiences for years touring clubs, colleges and theaters, including repeat performances at Montreal's Just For Laughs Festival. His hour special Robert Kelly: Live at the Village Underground debuted on Comedy Central and is now available on Netflix. Besides being a fixture on Comedy Central, Robert played Bam Bam in Denis Leary's FX show Sex&Drugs&Rock&Roll.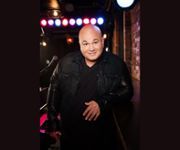 Gods, Goddesses & Myths!
No food, but plenty of fun, historical facts about our statues on St. Armands Circle! This 90-minute walking tour is for art, history, and legend lovers! Join our tour guides as they share the intriguing stories of many of the statues located around St. Armands Circle along with what they are made of, where they originated, and why we love them!

Many of the pieces date back to the 1920s when they were brought over from Europe by John and Mable Ringling. Others are much more recent but all of them have interesting stories we're ready to share with you! Unlike our other Key Culinary Tours, this St. Armands Circle tour is not based around food but is based on art, culture, and history. Come stroll through Sarasota's past with us!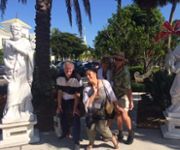 Real Life hip hopera Touring Show
This summer, Westcoast Black Theatre Troupe is pleased to present the touring production, Real Life, which was written and directed - and, for this run, will star - occasional WBTT artist Joel P. E. King. Real Life, a two-act "hip hopera" with sizzling song and dance, has been described as Rent meets In the Heights; it's a transformational story that explores the attitudes of urban living. The main character, Ray, has a test of faith as he is forced to choose his morality over a sensationalized street nature that may lead to his demise. Show runs June 6-16 at the Westcoast Black Theatre (1646 10th Way, Sarasota) at 7:30 p.m. Tickets are $29.50/adults, $15/students and active military (with valid ID). Go to westcoastblacktheatre.org or call the Box Office at (941) 366-1505.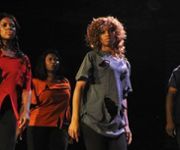 Play all Summer
For all you tree-climbing, bridge-leaping, adventurers looking to enjoy that endless summer, this is the ultimate way to do it! For only $80, you can enjoy flying through the treelines with us as often as you like between June 1 and August 31st. There is a limited quantity of theses gift certificates so get them while you can.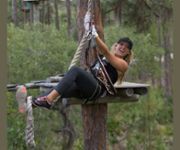 Please note: All of the information presented above has been gathered directly from the Sponsor's web pages. Team Renick is

proud to support our communities and the family activities that are available. Each picture is linked back to the original article which gives proper credit to the Sponsor and to allow you to gather even further information. It is our pleasure to provide this information to you each and every week!
We are proud to support our local communities!
If you would like to learn more, please
Reach out to Mike