What's Happening in Sarasota, the Beaches and Beyond - May 17-19


It is our pleasure to bring you just a "slice" of what's available to do this coming weekend in the Sarasota, Bradenton, Lakewood Ranch and Venice area of Florida.
Full Moon Ghost Tour at Spanish Point
Friday
Come explore Historic Spanish Point in the moonlight! Every month on the Friday closest to the full moon, we will have our Full Moon Walking Ghost Tour. This unique storytelling tour will take you on a walk among historic houses, prehistoric mounds, and our pioneer cemetery while you hear the ghost stories and tales of mystery about Sarasota and Florida that you will not hear during our daylight tours!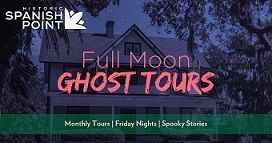 Spring Youth Fishing Rodeo
Saturday | 8:00 a.m. - 12:30 p.m.
The Spring Youth Fishing tournament is now the Spring Youth Fishing Rodeo! This free family friendly event has expanded to include fun, educational stations where participants will learn about catch and release techniques, casting, and conservation and stewardship.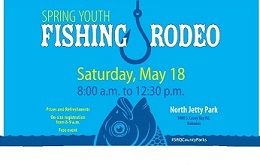 Venice Museums Day
Saturday
In honor of International Museum Day, three historic sites invite families to come explore the rich historical resources these institutions provide to the community. In keeping with this year's theme of "Museums as Cultural Hubs: The Future of Tradition," the Venice Museum & Archives (Triangle Inn), Lord-Higel House, and 1927 Historic Venice Train Depot are reaching out to area residents and families outside of the historic area of Venice so they can discover these hubs of culture in our city. This free event takes place on Saturday, May 18 from 10 a.m. to 2 p.m. Each site will be open and offer activities for the whole family. A free trolley shuttle will run continuously between the three sites, allowing visitors to start at any site and get on and off to visit each museum. The Venice Museum & Archives will offer mini golf, crafts, photo opportunities, and a shark rodeo. Venice Heritage Inc., will give tours of and provide information on the Lord-Higel House and have period games and toys for kids to play with. The Venice Area Historical Society will unveil their new circus arena model, offer a scavenger hunt, model trains, and tours of the depot.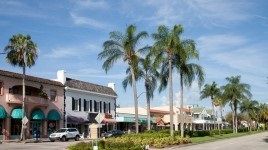 Westcoast Black Theatre Troupe's '70s Soul Party
Saturday | 8:00 p.m. - 10:00 p.m.
The hits will keep on coming as Westcoast Black Theatre Troupe partners with the Orioles to present the '70s Soul Party. The event will feature WBTT's Soul Crooners and sizzling band performing nearly two hours of music -- featuring the chart-topping soul hits of the 1970s -- under the direction of WBTT Founder and Artistic Director Nate Jacobs. Dancing in your seats or on your feet will be highly encouraged, as the Crooners knock '70s favorites out of the park, with selections including "Superstition," "Let's Get It On," "I Want You Back," "Brick House," "September," and many, many more. Ballpark fare will be available for purchase. The concert will conclude with a dazzling fireworks display.

2019 Tribute to Heroes Block Party & Parade
Sunday | 6:00 p.m.
Each year, thousands of attendees line the street along Lakewood Main Street to honor our local veterans, active duty and fallen heroes. Join us for this year's parade to show your support! All are welcome to attend this FREE event! The pre-block party fun starts at 6:00pm and the parade will kick off at 7:00pm. Arrive early for a good spot on the street! Veteran VIP Seating and refreshment area sponsored by The Observer Group. Attendees are welcome to bring chairs and their four-legged friends (on a leash), but please note that coolers are not allowed. ALL proceeds will benefit local veterans groups and organizations. We also have reserved seating in a VIP area for veterans.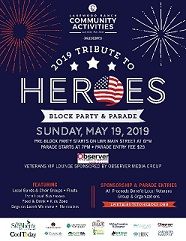 Bradenton Farmers' Market
Saturday | 9:00 a.m. - 2:00 p.m.
The Bradenton Farmers' Market is a place where the community meets each week to enjoy fresh produce, local art, upbeat music, demonstrations by local chefs, and family activities. Parking is free on weekends, and dogs on leashes are always welcome.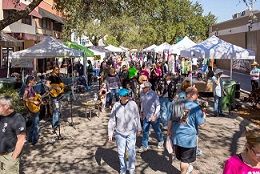 Mainly Art
Saturday | 9:00 a.m. - 2:00 p.m.
Every third Saturday, Mainly Art hosts dozens of local artists and craftspeople displaying and selling their creations. Art, crafts, live music, and food are available from 9am to 2pm on Fourth Avenue West where it connects with the weekly Bradenton Farmers' Market on Main Street.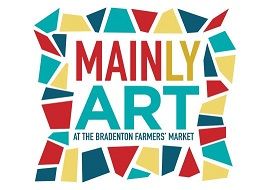 Stream Saturdays: Sea Monsters – Myths and Mysteries
Saturday | 10:00 a.m. - 12:00 p.m.
On STREAM Saturdays, you'll find hands-on, family-friendly experiments and games, crafts and stories or themed scavenger hunts at the Museum from 10 a.m. – noon. Go at your own pace and visit one or all the activities before enjoying the Museum for the rest of the day!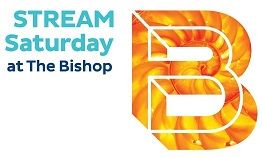 Wednesday's Child at the Florida Studio Theatre
Saturday & Sunday
Susan and Martin Merrit are unable to have a child on their own, so they hire Becca Connor to serve as a surrogate. When Becca is found dead, a police investigation explodes the lives of everyone who knew her. As Detectives Valez and Dixon begin to put the pieces together, secrets surface, alibis weaken, and lies are uncovered. This dramatic new play explores motherhood, passion, and the thin line between right and wrong.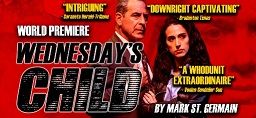 The Downtown Sarasota Craft Festival
Saturday & Sunday | 10:00 a.m. - 5:00 p.m.
A variety of jewelry, pottery, ceramics, photography, painting, clothing and much more - all handmade in America - will be on display, ranging from $15 to $3,000. An expansive Green Market with plants, orchids, exotic flora, handmade soaps, gourmet spices and freshly popped kettle corn further compliments the weekend, blending nature with nurture.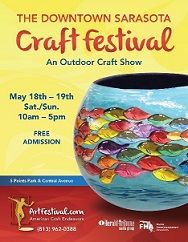 FST Improv Presents: Comedy Freestyle
Saturday | 7:30 p.m.
What happens when you take your favorite FST Improv games and remove the rules? A whole new style of show that moves quickly and promises to deliver more laughs per minute than any other show you've seen. With a mix of games, music and memorable scenes, Comedy Freestyle will be the most unique improv show you've ever been a part of.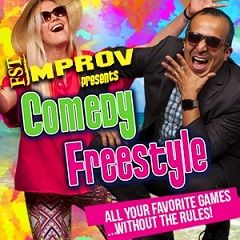 Garden Music Series at Selby Gardens
Sunday | 1:00 p.m. - 3:00 p.m.
The Garden Music Series at Marie Selby Botanical Gardens is proud to present an eclectic variety of local and international musical artists who perform music of nearly every style and musical genre, both vocal and instrumental. From classical pianists, folk, country, latin and world music, jazz and standards, pop, soul and rock and roll, there is something for everyone. Artists often interpret covers of well known songs in addition to performing original material with repertoire that spans the styles and sounds of current hits to the early 20th century. Garden Music Series guests enjoy a world-class outdoor concert experience along with beautiful views and relaxing walks through the Gardens. Grilled foods will be available for purchase from the Michael's on East grill including a cash bar of beer, wine, Bloody Mary's and Mimosas. B's Cool Treat's will have their cart on-site with a wide assortment of frozen treats.

Please note: All of the information presented above has been gathered directly from the Sponsor's web pages. Team Renick is

proud to support our communities and the family activities that are available. Each picture is linked back to the original article which gives proper credit to the Sponsor and to allow you to gather even further information. It is our pleasure to provide this information to you each and every week!
We are proud to support our local communities!
If you would like to learn more, please
Reach out to Mike