What's Happening in Sarasota, the Beaches and Beyond - May 24-27


It is our pleasure to bring you just a "slice" of what's available to do this coming weekend in the Sarasota, Bradenton, Lakewood Ranch and Venice area of Florida.
Brew Bash VIII

Saturday | 3:00 p.m. - 7:00 p.m.
Come join us back at Centennial Park, 200 West Venice Avenue, Venice, FL and celebrate the suds from 3 - 7 pm. Sample over 60 different craft and import brews. This event is the perfect opportunity for beer aficionados, beer lovers or just the casual beer drinker. Representatives from the breweries will be on hand to answer any questions you may have. There will be beer on tap for sale and food vendors. Tickets are required to participate in the beer sampling. Prices are $35 in advance and $45 at the door for beer samplers. This event is open to the general public free of charge. Food and beer on tap and non alcoholic beverages will be available for sale.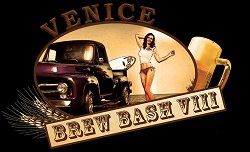 Memorial Day Ceremony at Veterans' Monument Park
Monday | 9:00 a.m.
The Manatee County Memorial Day Ceremony is officially held annually at our Veterans Monument Park located behind the Manatee Memorial Hospital and ajacent to the Bradenton Riverwalk. This year, the Memorial Day event will be on Monday 27 May 2019 and start at 0900.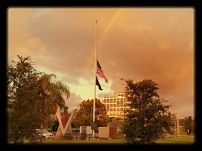 Venice Area Memorial Day Ceremony
Monday | 10:00 a.m.
American Legion NO-Vel Post 159 will host the annual Memorial Day observance on Monday, May 27 at 10 a.m. at Patriots Park, 800 Venetia Bay Blvd. All veterans service organizations in the Venice area will be participating. All vets and the public are invited. Please bring chairs.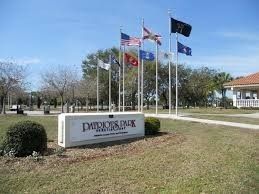 Bradenton Farmers' Market
Saturday | 9:00 a.m. - 2:00 p.m.
The Bradenton Farmers' Market is a place where the community meets each week to enjoy fresh produce, local art, upbeat music, demonstrations by local chefs, and family activities. Parking is free on weekends, and dogs on leashes are always welcome.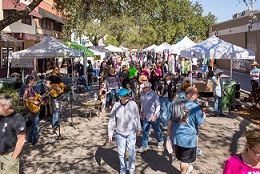 KidSpace
Saturday | 10:30 a.m. - 11:15 a.m.
KidSpace is a program for kids who want to explore everything there is to know about space and become Masters of the Universe. At 10:30 a.m. on the second and fourth Saturday morning of each month, we'll unleash the awesome power of the Bishop Planetarium, taking off from Earth's surface and flying to places no human has gone before: the Sun, the planets, other moons of our solar system, newly discovered solar systems in our galaxy and beyond. KidSpace is designed for kids in elementary school (grades 1-5), and their grown-ups.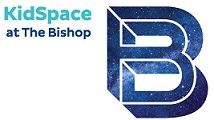 The Wonder Years: Music of the Baby Boomers
Friday & Saturday
Take a musical ride through the Boomer Years! From the early days of Howdy Doody through the rebelliousness of The Beatles singing "She Loves You" on Ed Sullivan, television helped shape and reflect the Boomer journey. Featuring the greatest hits from Boomers' experience, including "Jailhouse Rock," "I Can 't Get No Satisfaction," and "I Want To Hold Your Hand."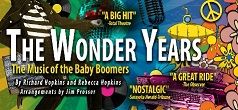 Patriotic Pops and Fireworks
Saturday | 7:30 p.m. - 9:30 p.m.
Join The Venice Symphony as we partner with Atlanta Braves Spring Training to bring you an outdoor pops concert and fireworks on Saturday, May 25 at 7:30 pm at Cool Today Park. Gates open at 5:30. Music Director Troy Quinn will lead more than 70 musicians in a concert of American standards including "Battle Hymn of the Republic" and "America the Beautiful," new arrangements, the rousing "Stars and Stripes Forever," and music by great American composers like Aaron Copland and John Williams. There will be a fireworks display after the concert, sponsored by a Venice Symphony Patron, and more. Tickets start at $15 and student tickets are just $10 in designated sections.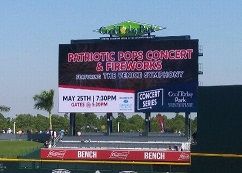 FST Improv Presents: Comedy Freestyle
Saturday | 7:30 p.m.
What happens when you take your favorite FST Improv games and remove the rules? A whole new style of show that moves quickly and promises to deliver more laughs per minute than any other show you've seen. With a mix of games, music and memorable scenes, Comedy Freestyle will be the most unique improv show you've ever been a part of.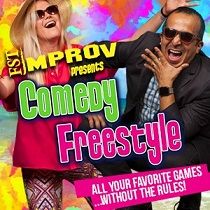 Myakka River Blues Festival
Monday | 11:00 a.m. - 6:00 p.m.
Don't miss the Eighth Annual Myakka River Blues Festival at Snook Haven in Venice on Memorial Day, Monday, May 27th, 2019, 11:00a.m. to 6:00p.m. Admission is $15 in advance, $25 at the door. Proceeds from the festival will be donated to Venice Challenger Baseball and Friends of Sarasota County Parks.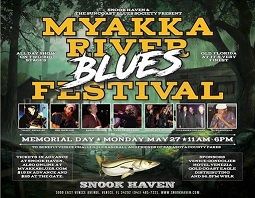 Please note: All of the information presented above has been gathered directly from the Sponsor's web pages. Team Renick is

proud to support our communities and the family activities that are available. Each picture is linked back to the original article which gives proper credit to the Sponsor and to allow you to gather even further information. It is our pleasure to provide this information to you each and every week!
We are proud to support our local communities!
If you would like to learn more, please
Reach out to Mike