What's Happening in Sarasota, the Beaches and Beyond - May 3-5


It is our pleasure to bring you just a "slice" of what's available to do this coming weekend in the Sarasota, Bradenton, Lakewood Ranch and Venice area of Florida.
Music on Main at Lakewood Ranch
Friday | 6:00 p.m. - 9:00 p.m.
Join us on Lakewood Ranch Main Street from 6 – 9 pm for Music on Main, a free concert series and block party for the public! This event is hosted on the first Friday of each month and will supply lots of family fun. The street is lined with food vendors, beer trucks, and sponsor booths, as well as rides and activities for the kids presented by Grace Community Church. Proceeds from the event will benefit a local non-profit organization each event.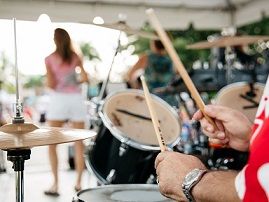 Venice Seafood & Music Festival
Friday, Saturday & Sunday
At the Venice Seafood & Music Festival, hungry festival-goers will flock to enjoy a delicious array of seafood ranging from Cajun-style crawfish to raw bars. Over the course of three days, thousands will enjoy the charm of Historic Downtown Venice. May 3-5, 2019 in Centennial Park, Venice, FL. Festivities begin Friday evening 4pm - 10pm and continue Saturday 11am - 10pm and Sunday 11am - 6pm. General admission is FREE.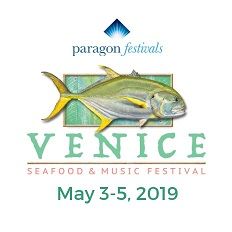 Siesta Key Sand Sculpture Contest
Saturday | 8:30 a.m. - 2:00 p.m.
On Saturday, May 4, contestants will compete for first, second and third place prizes while enjoying a day of sand sculpting! Categories for the competition include adult (individual), adult (team), children (10 years and under), youth (11-17 years) and overall people's choice. Registration begins at 8:30 a.m. near the yellow lifeguard stand.

Corvettes on the Circle
Saturday | 9:00 a.m. - 3:00 p.m.
Come join us in beautiful St. Armand's Circle where you can spend the day viewing over 150 models of an American automotive classic and visiting the great St. Armands stores and restaurants as we present the 23rd annual "Corvettes on the Circle" show sponsored by the Skyway Corvette Club of Sarasota/Bradenton, Sunset Chevrolet, and the St. Armands Circle Association. The show will include all Corvette model years from the classic 1953 C1 to the current 2019 C7 Corvette Stingray, Grand Sport, Z06 and ZR1! Trophies will be awarded to the top three Corvettes in each generational class as well as Best in Show and Skyway Corvette Club Favorite.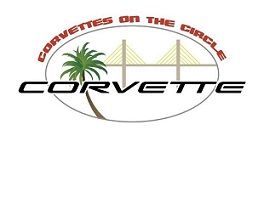 Main Street Live! in Bradenton
Saturday | 5:00 p.m. - 11:30 p.m.
Old Main Street will be filled with food trucks, and all the businesses -- including the bars, pubs and restaurants -- along Old Main Street will be open for business as usual. Besides the food trucks, lots of local merchants will be setting up shop along the street for the evening. So you can get some shopping done while you're chowing down, listening to the local live music, and dancing in the street.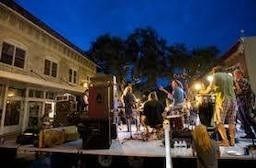 Barnum at the Manatee Performing Arts Center
Friday, Saturday & Sunday
Barnum is the story of Phineas Taylor Barnum who, despite his wife's objections, created a show highlighting the freaks of society: the oldest living woman; the smallest man; and, a glamorous Swedish songbird, Jenny Lind. He leaves the show to lead a normal life, but once his wife dies, he partners with James A. Bailey to form The Greatest Show on Earth.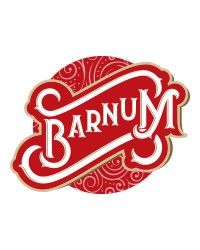 Bradenton Farmer's Market
Saturday | 9:00 a.m. - 2:00 p.m.
The Bradenton Farmers' Market is a place where the community meets each week to enjoy fresh produce, local art, upbeat music, demonstrations by local chefs, and family activities. Parking is free on weekends, and dogs on leashes are always welcome.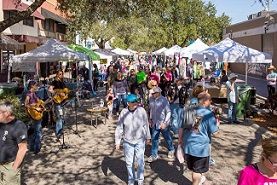 Village of the Arts Artwalk
Friday & Saturday
Visit the Village of the Arts for our vibrant monthly artwalk the first Friday night and Saturday afternoon of every month. Discover unique galleries, studios, specialty shops, healing arts, food and music during this popular monthly event. Opening receptions for new shows, special guests throughout the Village, and live music are all a part of artwalk weekends. Friday night, 6-9:30pm and Saturday 11am-4pm.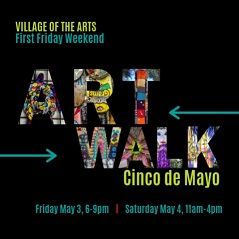 Sunday Polo at the Sarasota Polo Club
Sunday | 1:00 p.m.
Every Sunday afternoon at 1pm, we welcome the public to bring out their picnic baskets and enjoy the thrill of the "fastest game on four feet." With Clydesdale wagon rides, exciting action, food and beverage, tailgating, half-time entertainment, divot stomping and plenty of fresh air, Sunday polo is the perfect place for a family outing; dogs are even welcome on a leash.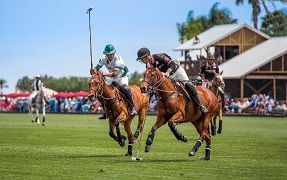 Sarasota Orchestra Presents: Dance! Dance! Dance!
Saturday | 8:00 p.m.
Everyone in the audience is sure to be moving in their seats for this concert of music composed for dance. From the subtle charm of the Brazilian Samba to the exuberant energy of a Las Vegas show, revel in the popular dance music from around the world featured on this rousing finale to the Great Escapes season.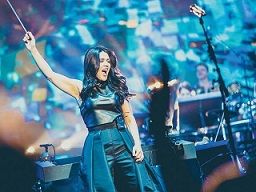 FST Improv Presents: Comedy Freestyle
Saturday | 7:30 p.m.
What happens when you take your favorite FST Improv games and remove the rules? A whole new style of show that moves quickly and promises to deliver more laughs per minute than any other show you've seen. With a mix of games, music and memorable scenes, Comedy Freestyle will be the most unique improv show you've ever been a part of.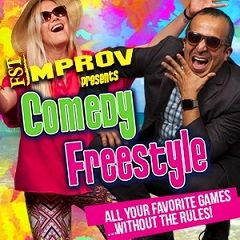 Marina Jack's Jazz Cruise
Sunday | 2:30 p.m.
Enjoy a sightseeing and live jazz cruise on Sarasota Bay aboard the Marina Jack II on Sunday May 5. Music will feature the Len Murphy Quartet with Matt Bokulic, keys; Dominic Mancini, bass, Dane Hassan, drums and Len Murphy on saxophones. Boarding at the Marina Jack Plaza at 2:30 pm with departure at 3:00 pm for the 2 hour cruise. Snacks and beverages available for purchase.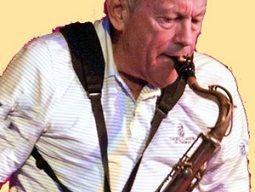 Please note: All of the information presented above has been gathered directly from the Sponsor's web pages. Team Renick is

proud to support our communities and the family activities that are available. Each picture is linked back to the original article which gives proper credit to the Sponsor and to allow you to gather even further information. It is our pleasure to provide this information to you each and every week!
We are proud to support our local communities!
If you would like to learn more, please
Reach out to Mike