What's Happening in Sarasota, the Beaches and Beyond Mother's Day Weekend: May 11 to 13
What's Happening in Sarasota, the Beaches and Beyond Mother's Day Weekend: May 11 - 13.
It is our pleasure to bring you just a "slice" of what's available to do this coming weekend in the Sarasota, Bradenton, Lakewood Ranch and Venice area of Florida.
May 11: Bill Buchman
Located in Payne Park, downtown Sarasota, Café in the Park captures the spirit of the great tradition of the Urban Cafe Terrace. Conveniently located for the downtown community, stop in for a great coffee and a fantastic sandwich, seating inside or out - "al fresco", or on the go.
We are now hosting a live music event showcasing original and creative acts, alternating every friday.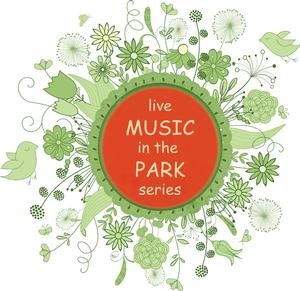 OUTDOOR POPS: FIELD OF DREAMS
Join the Sarasota Orchestra for a fan-friendly outdoor Pops concert at Ed Smith Stadium, home of the Orioles. Get yourself a hot dog, some popcorn, and sit back to enjoy the Orchestra in the outfield. The concert will showcase Broadway stars Deedee Magno Hall and Cliffton Hall. Conducted by Andrew Lane, the musicians of the Sarasota Orchestra will play a wide range of popular music including songs from La La Land, Grease, Les Misérables, scores from Disney films and other fan favorites.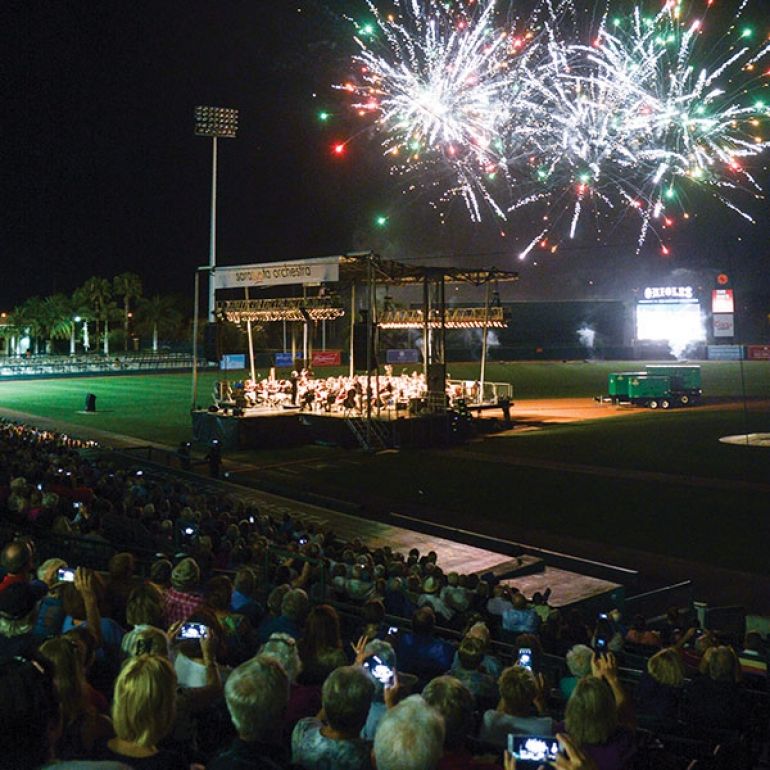 Selby Gardens Mother's Day Brunch
Sweeping views of Sarasota Bay provide the perfect backdrop for honoring mothers at Selby Gardens. With an exquisite buffet provided by Michael's On East, mothers are sure to have a delightful day.
Brunch includes a carving station, omelets made to order and a dessert bar.
Seatings available at 10:30 AM, 12:00 and 1:30 PM. Valet will be available for all brunch guests.

Great Mothers' Day Race
The Great Mother's Day Race 5K Run/Walk Sarasota
Race Day – Saturday, May 12, 2018
Click here to register on Active.com.
This 5K race is at the number one beach in the world: Siesta Key Beach. Not only will you run next to pristine waters, you'll get to experience the incredible white sands. It doesn't get better than this!
We offer free race pictures, dry-fit shirt, race medal, custom bib, goodie bag, awards and prizes, food and drinks, and much more!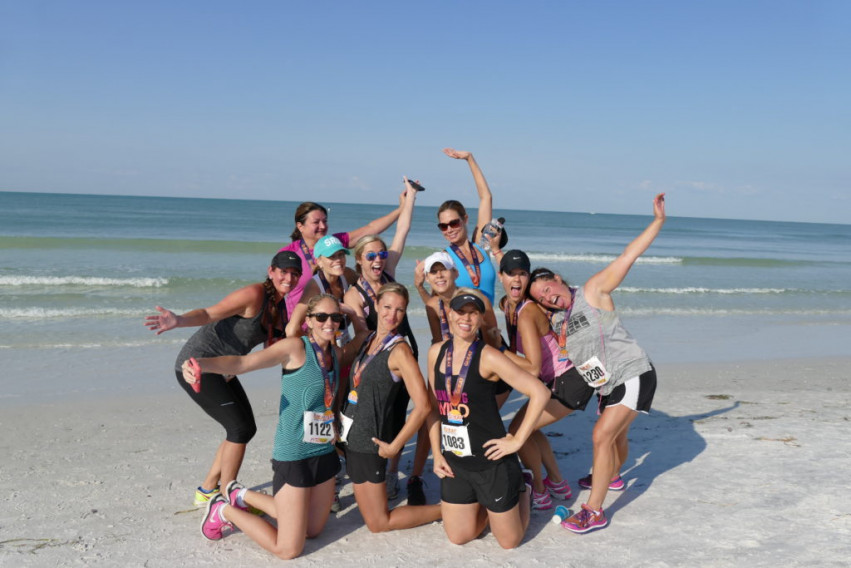 Fun things to Do for Mother's Day
Are you looking for something fun to do on Mother's Day? Sure, you can always make your mother brunch, or find a place to go out to eat, or give her a Mother's Day gift basket. But why not do something different this year? Here are some fun ideas for Mother's Day that the whole family will enjoy and that will definitely bring a smile to her face!
Have a Picnic: This year, instead of having your Mother's Day dinner at home, why not take it outdoors? You can have a great picnic anywhere, even in your own yard! All you need is a great menu and a prime picnic spot, such as a local park. Great options to pack in your picnic basket include sandwiches, salad, and plenty of lemonade.
Enjoy High Tea: Does your mom like to feel pampered? Treating her to a traditional British-style "High Tea" is a great activity for Mother's Day. Don't have any options near you? Have a special Mother's Day tea party at home! Bring out the fine china and serve pots of tea, little sandwiches, and plenty of tea cookies for a truly authentic experience.
Run a 5K: If your mom loves fitness, another great idea for Mother's Day is to run or walk a 5K race with her! One of the best ways to show that you love someone is to support one of their favorite pastimes. After the race, you can treat her to dinner – you'll both need it!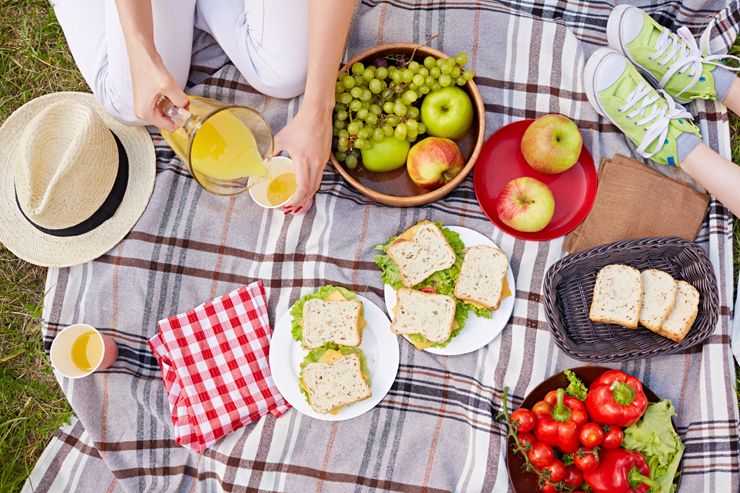 Fun Things to do for Mother's Day Continued
Go to a Spa: There's no better way to pamper your mother than treating her to a spa day! She works hard taking care of the home and her family – it's time to treat her to a special day of relaxation! Even something simple, such as treating her to a pedicure, is enough to show her that you care.
Attend a Performance: Taking your mother to a performance is also something that would make for a nice Mother's Day outing. Chances are, your mother is probably too busy to go to a play or a concert. Mother's Day is the perfect time to treat her! Find out if she has a desire to see anything that is happening locally, and then surprise her with tickets. You can even treat her to a nice dinner, too.
Take Her Shopping: Rather than give her a gift on Mother's Day, you can take things a step further and take her shopping! This is an especially fun way to spend Mother's Day if shopping is one of her favorite things to do. She'll have fun choosing her own gift while spending time with her family.
Give Her a Break: Most moms are completely overworked. They spend their time cooking, cleaning, and making sure that the household runs smoothly. We're often too busy to notice all her hard work. This Mother's Day, why not give her the day off? You can spend the whole day doing her chores. Things like preparing several days worth of meals, thoroughly cleaning the house, and running a few of her errands will go a long way to helping her feel appreciated and loved.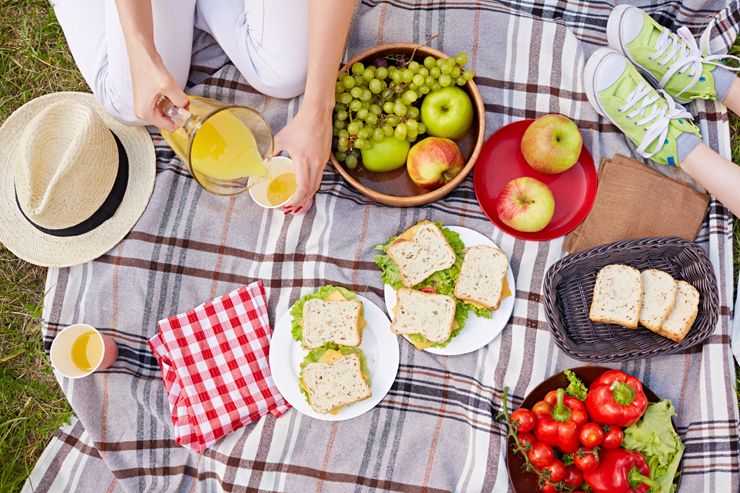 Mother's Day with Sarasota Jungle Gardens
Babycakes and Nikko have done it again! For the fourth year in a row, Sarasota Jungle Gardens' very own ring-tailed lemur, "Babycakes," has a new baby lemur, just in time for Mother's Day! Come meet Babycakes and her new pup in addition to all the other Jungle Gardens animal families. It's a perfect way to spend Mother's Day weekend, May 12 and 13.

With the purchase of any full-priced same-day admission, Mom or Grandmom receive free admission for both Saturday and Sunday. It is a perfect way for families to spend quality time together while enjoying the lush, tropical botanical gardens and winding trails on 10 acres in the heart of Sarasota. Interacting with the animals and enjoying various animal shows and performances is a highlight for families.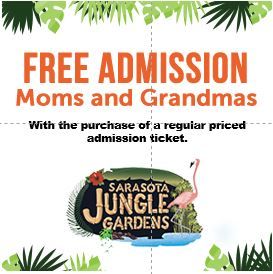 Cortez Historic Fishing Village
Take a walk through the historic fishing village of Cortez and visit the old fish houses. Listen to locals tell the tale of yesteryear fishing in the bays and waterways of the Gulf of Mexico.
The historic Cortez Village is a National Register of Historic Places community that has worked hard to preserve its unique Florida Gulf Coast Heritage by fighting the pressures from modern development that have brought about the loss of much that was old time Florida. This commercial fishing community has opened its own Museum and through exhibits and programs it interprets a unique culture, celebrating the traditional life on the sundrenched Gulf Coast.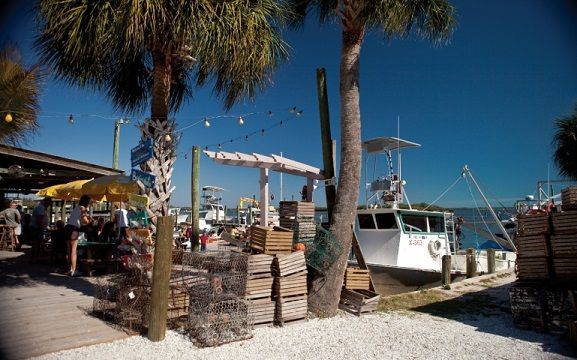 A Gallery of Outdoor Art
Nineteen pieces of art created by five artists add another dimension of discovery to the Riverwalk experience. The collection of public art offers interactive sound sculptures, river history, and beauty to match the fabulous river setting. Artists were competitively selected through the Downtown Development Authority's Public Art Program.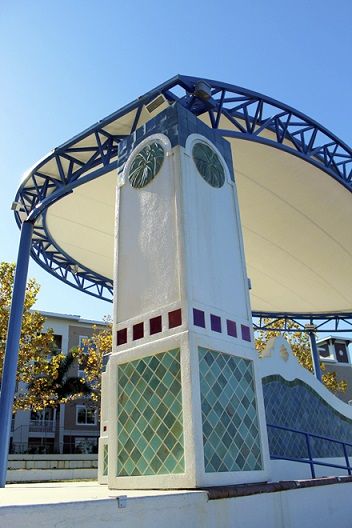 Island Gallery West
Established more than 27 years ago by a small core group of local artists on Florida's Anna Maria Island, our gallery has evolved into a successful artists' cooperative of nearly thirty members. We offer paintings, photographs, mixed media, ceramic arts, stained glass, pottery, decorative tiles, jewelry, notecards and more. The works of a different artist are featured each month.

Please note: All of the information presented above has been gathered directly from the Sponsor's web pages. Team Renick is

proud to support our communities and the family activities that are available. Each picture is linked back to the original article which gives proper credit to the Sponsor and to allow you to gather even further information. It is our pleasure to provide this information to you each and every week!