What's Happening in Sarasota, the Beaches and Beyond - November 22-24


It is our pleasure to bring you just a "slice" of what's available to do this coming weekend in the Sarasota, Bradenton, Lakewood Ranch and Venice area of Florida.
Turkey Trot 5K
Saturday | 7:00 a.m. - 12:00 p.m.
Join us for our Thanksgiving-themed 5K in Lakewood Ranch. The stroller- and pet-friendly event follows a route from Health Parkway onto Town Center Parkway and back. Plenty of turkey-themed volunteers, water stop and music will shepherd the participants along. Chip timing by Fit2Time, then a great after party and awards ceremony.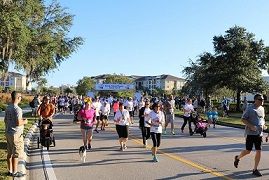 Mixon's Harvest Festival Craft Fair
Saturday | 9:00 a.m. - 5:00 p.m.
There will be over 60 diverse craft vendors here. Jewelry, soap, candles, home décor and so much more! Live entertainment in the packing house will include local schools performing music, dance and song! Participate in our scavenger hunt to win prizes. This is another FREE and FUN event to kick off our harvest season!
Taps, Tacos & Tequila
Saturday | 12:00 p.m. - 6:00 p.m.
Craft Beer, Tacos & Tequila! Need we say more?! This fully loaded event will feature over 12 taco and other food vendors preparing the finest tacos around, multiple margarita & other cocktail booths , high-end tequilas and other spirits, and 50+ craft beers, ciders & jello shots. Sampling session is from 2-6pm, event runs from 12-6pm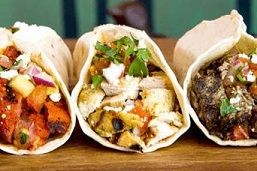 Bradenton Farmers' Market
Saturday | 9:00 a.m. - 2:00 p.m.
The Bradenton Farmers' Market is a place where the community meets each week to enjoy fresh produce, local art, upbeat music, demonstrations by local chefs, and family activities. Parking is free on weekends, and dogs on leashes are always welcome.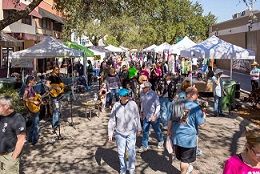 KidSpace
Saturday | 10:30 a.m.
We unleash the awesome power of The Planetarium during KidSpace, where kids can become scientific masters of the universe! Join us as we take off from the Earth's surface and fly to places humans have never been: the Sun, planets, other moons in our solar system, newly discovered solar systems in our galaxy and beyond. KidSpace is designed for grades 1-5 and their grown-ups, but everyone is welcome! KidSpace programs take place at 10:30am on the second and fourth Saturdays of most months and are included in the price of admission to The Bishop.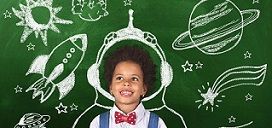 Sarasota Medieval Fair
Saturday & Sunday | 10:00 a.m. - 5:30 p.m.
Welcome one and all to FOUR weekends of exciting tournaments, scrumptious feasts, & pure family fun at this year's Sarasota Medieval Fair! Live the majesty and madness of knights, jesters, minstrels, belly dancers, wenches, and sword swingers! Watch the full contact joust and human combat chess tournaments! Ride rides and play games. Feast on turkey legs and hearty ales from the English pubs. Enjoy Celtic music and the new artisan marketplace with over 100 shops, food, and snack booths. Plus, step into the adventure with this year's Joan of Arc scenario!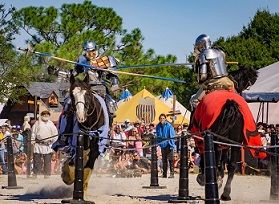 Ponies Under the Palms
Sunday | 8:00 a.m. - 3:00 p.m.
The Mustang Club of West Central Florida will hold the 28th Annual Ponies under the Palms Mustang and Ford Show on Sunday, November 24, 2019 from 8 a.m. to 3:00 p.m. Celebrate more than a quarter century of great Mustang shows at our convenient show location at beautiful and picturesque Main Street in Lakewood Ranch, just off I-75 at exit 213. Mustang and Ford enthusiasts from throughout the region will be competing for awards. The public is invited free of charge to see outstanding examples of older and newer Mustangs.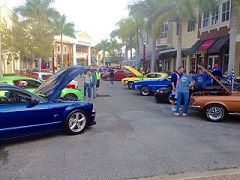 Please note: All of the information presented above has been gathered directly from the Sponsor's web pages. Team Renick is

proud to support our communities and the family activities that are available. Each picture is linked back to the original article which gives proper credit to the Sponsor and to allow you to gather even further information. It is our pleasure to provide this information to you each and every week!
We are proud to support our local communities!
If you would like to learn more, please
Reach out to Mike