What's Happening in Sarasota, the Beaches and Beyond - November 8-10


It is our pleasure to bring you just a "slice" of what's available to do this coming weekend in the Sarasota, Bradenton, Lakewood Ranch and Venice area of Florida.
Suncoast Food & Wine Festival

Saturday | 1:00 p.m. - 4:00 p.m.
This year the traditional Suncoast Food & Wine Fest is Saturday, November 9th. The event will again offer an afternoon of samplings and tastings from a large selection of the area's finest restaurants as well as a variety of fine wines and other beverages. Your participation by purchasing a ticket will support this event which provides financial assistance to many of the great charitable organizations within Sarasota and Manatee counties.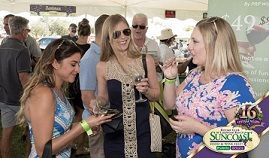 Manatee County Habitat for Humanity 25th Anniversary

Saturday | 8:00 a.m. - 3:00 p.m.
Join us for fun, food, family and friends at the Manatee Habitat birthday party! Set on the beautiful Riverwalk in Bradenton, there will be activities for kids of all ages, building games, contests, exhibits, vendors, food trucks, entertainment and more at this FREE community event.

Taste of Mixon
Saturday | 11:00 a.m. - 3:00 p.m.
Come enjoy a taste of Mixon at Mixon Fruit Farms! As guests enter the store they are given passports to take and get stamped around the store at different tasting stations. Tasty samples may include: Kettle Korn, Orange Salsa, Butterfinger Milkshake, Mixon Select wine, Cream and Butter Fudge, and a Deli Item. Completed passports are placed into a drawing box for a chance to win prizes. There will also be entertainment and lots of fun to be had!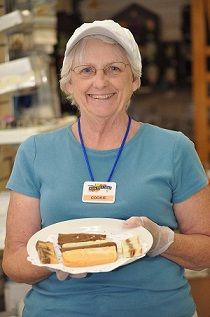 Symphony on the Sand
Saturday | 4:30 p.m.
Enjoy an elegant evening directly on the shore of the Gulf of Mexico on picturesque Coquina Beach, Anna Maria Island, Florida featuring three hours of fine food and music provided by Anna Maria Island's own 45-piece orchestra, Anna Maria Island Concert Chorus & Orchestra, under the accomplished baton of Maestro Alfred Gershfeld.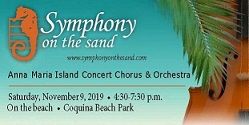 Sarasota Medieval Fair
Saturday & Sunday | 10:00 a.m. - 5:30 p.m.
Welcome one and all to FOUR weekends of exciting tournaments, scrumptious feasts, & pure family fun at this year's Sarasota Medieval Fair! Live the majesty and madness of knights, jesters, minstrels, belly dancers, wenches, and sword swingers! Watch the full contact joust and human combat chess tournaments! Ride rides and play games. Feast on turkey legs and hearty ales from the English pubs. Enjoy Celtic music and the new artisan marketplace with over 100 shops, food, and snack booths. Plus, step into the adventure with this year's Joan of Arc scenario!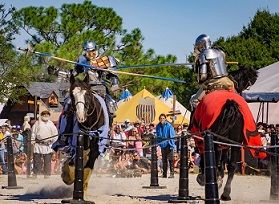 St. Armand's Circle Art Festival
Saturday & Sunday | 10:00 a.m. - 5:00 p.m.
Just off the coast from Sarasota, after a quick drive over scenic bridges, lies St Armands Key, an island away from all the activity of the mainland. Unique in concept, history, and beauty, St. Armands provides an unforgettable experience for visitors from all over the world. Set amidst a tropical paradise, St. Armands is an enchanting circle of fine shops and gourmet restaurants, sure to provide a memorable experience for all. The St. Armands Circle Art Festival hosts 200 artists in town annually. The event offers art from a broad spectrum of mediums including sculpture, photography, glass, paintings, ceramics, jewelry, mixed media and more! Howard Alan Events offer patrons the opportunity to personally meet with the artists, commission a work of art and learn what inspires the artists work.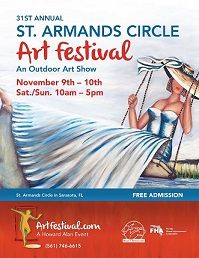 Bowls of Hope
Sunday | 11:00 a.m. - 2:00 p.m.
This year Bowls of Hope returns once again November 10th to Ed Smith Stadium. Each year more than 1,500 guests attend one of the community's largest and most popular family-friendly events where 40 of our community's finest restaurants and caterers serve delicious soups, breads, desserts, and more. Guests select beautiful handcrafted bowls to keep, all donated by local potters, artists, and students while enjoying a modest meal as a reminder of the empty bowls they help to fill.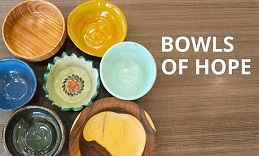 Please note: All of the information presented above has been gathered directly from the Sponsor's web pages. Team Renick is

proud to support our communities and the family activities that are available. Each picture is linked back to the original article which gives proper credit to the Sponsor and to allow you to gather even further information. It is our pleasure to provide this information to you each and every week!
We are proud to support our local communities!
If you would like to learn more, please
Reach out to Mike