What's Happening in Sarasota, the Beaches and Beyond - September 13-15


It is our pleasure to bring you just a "slice" of what's available to do this coming weekend in the Sarasota, Bradenton, Lakewood Ranch and Venice area of Florida.
Suncoast Jeep Festival

Friday & Saturday
From Jeep owners to area clubs, we will gather together to celebrate the Jeep lifestyle and promote Jeep fellowship all while raising money for some incredible charities. The event will be held at the Sarasota Fair Grounds. The Suncoast Jeep Festival will be a 2 day event including: local and national Jeep vendors, food vendors, games and activities and some amazing raffle prizes. There will be an obstacle course for Jeepers and an RTI ramp for measuring your Jeep's flex. We will have a moment of silence to recognize those military, police and firefighters who lost their lives for their community and country. We look forward to seeing you there and enjoying these fun filled days.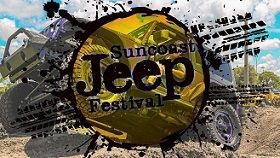 Sarasota Bradenton Fall Home Show
Friday, Saturday & Sunday
At the Home Show, our goal is simple: to inspire, motivate and excite you for your upcoming home improvement - whether it's a minor renovation or a major remodel. Our events feature a wide selection of home improvement professionals in a fun, interactive environment. After meeting with and comparing our expert exhibitors, we know you'll be inspired and motivated to start planning with confidence. More importantly, we want you to be excited for all the fantastic possibilities that come with your project! When it's all said and done and you're ready to celebrate your home, we'll do a little celebrating ourselves, knowing we had some part in it.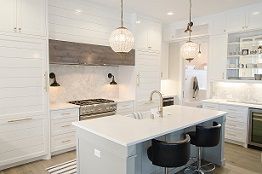 $7 dollar Saturdays in September at Mote Aquarium
Saturday
We invite Florida residents to discover the wonders of Mote Aquarium for $7 every Saturday this September! This promotion helps us thank our community for supporting our organization throughout the years with this reduced admission price. Part of our mission is not only to conduct groundbreaking research, but also to give back to our community that has given so much to us. For every Saturday in the month of September (7, 14, 21, and 28), Florida residents of all ages can receive admission into the Aquarium for $7. This special offer is valid for up to 4 people in a party. Proof of Florida residency is required for at least one person, but is not necessary for all party members.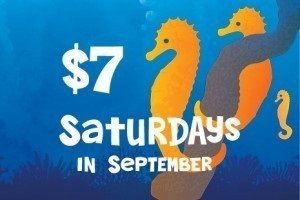 Grey Gardens The Musical at the Manatee Performing Arts Center

Friday, Saturday & Sunday
Based on the 1975 documentary film of the same name, Grey Gardens The Musical is a tragic, frequently funny, and utterly unforgettable musical about two "staunch" and legendary American women: Edith Bouvier Beale, and her grown daughter, Edie. Grey Gardens begins at the grand 1941 engagement party of stunning and spirited "Little Edie" Beale to handsome Navy man Joe Kennedy, Jr., hosted by Edie's mother, Edith Bouvier Beale. As the upper-crust, New England family gathers, so do the storm clouds of trouble that eventually leave both "Big" and "Little" Edie alone and heartbroken. The second act launches the narrative into the overgrown, cat-riddled, and bug-infested estate in 1973, where the two Edies live, alone. "Big Edie" is now bedridden, and "Little Edie" grows more eccentric by the day, haunted by dreams of love and success, long since dashed. Weaving documentary text with imaginative speculation, the musical documents the journey of the Beales from royalty to ruin. With a diverse musical songbook, including Tin Pan Alley jigs and soaring ballads, Grey Gardens is a unique tapestry of lost dreams, sacrifice, and unstoppable hope-- heartfelt, witty, and compassionate.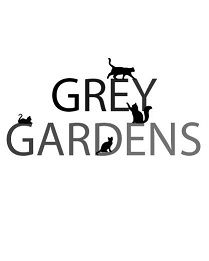 FST Improv: Comedy Lottery

Saturday | 7:30 p.m.
Join the cast of FST Improv for a show that you help make up on the spot…literally! Before every show, 12 lucky audience members will be asked to randomly select out of the FST Improv infamous bucket of over 50 games. Those 12 games will comprise the lineup for that night which will feature a unique combination of scenes, sketches and songs selected by you and your peers! Regardless of how the ball bounces, everyone is promised to be a winner on this completely unique night of improvised comedy.

Please note: All of the information presented above has been gathered directly from the Sponsor's web pages. Team Renick is

proud to support our communities and the family activities that are available. Each picture is linked back to the original article which gives proper credit to the Sponsor and to allow you to gather even further information. It is our pleasure to provide this information to you each and every week!
We are proud to support our local communities!
If you would like to learn more, please
Reach out to Mike