What's Happening in Sarasota, the Beaches and Beyond - September 21-23


It is our pleasure to bring you just a "slice" of what's available to do this coming weekend in the Sarasota, Bradenton, Lakewood Ranch and Venice area of Florida.
Sarasota Contemporary Dance – Dance for Every Body
Friday | 3:30 p.m.
This class incorporates modifications to allow all abilities to participate. The class warm up begins seated in a circle to connect you with your fellow movers in the room. The class progresses to full bodied standing movement, encouraging joy and community connection to shine through. Whether you're a dance veteran, or this is your first time stepping into the studio - this class is for you!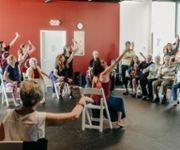 Laura Benanti at the Sarasota Opera House
Friday | 7:30 p.m.
In this intimate evening, Tony Award winning actress Laura Benanti will perform songs from her celebrated career and share humorous anecdotes she has had both on and off the stage and screen. She received a Tony Award for her role as Gypsy Rose in Gypsy and starred in Meteor Shower with Amy Schumer, Keegan-Michael Key and Jeremy Shamos. Laura brings her consummate performance style to its pinnacle in her one-on-one cabaret show.
Ken Ludwig's Lend Me a Tenor
Friday | 7:30 p.m.
It's a historic night at the Cleveland Opera Company when world-famous tenor Tito Merelli arrives to perform in Otello. Through a series of farcical mishaps, Tito takes a double dose of tranquilizers, setting off a hilarious chain reaction of slapstick and mistaken identity.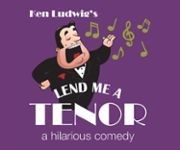 Gilbert & Sullivan Unplugged
Friday | All Day
Pour the pirate sherry, braid the raven hair, polish up the handle of the big brass door, and celebrate Gilbert & Sullivan's most beloved songs! Gilbert & Sullivan Unplugged has delighted audiences across the US with lovingly loopy renditions and joyfully irreverent excerpts from HMS Pinafore, The Mikado, and The Pirates of Penzance. Last seen at New York's 54 Below, this isn't your grandmother's Gilbert & Sullivan!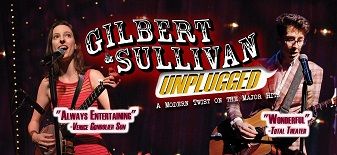 USA Ultimate Southeast Club Regionals 2018
Saturday | 9:00 a.m.
The best ultimate teams in the Southeast will compete for a chance to go to USA Ultimate's Club Nationals hosted by Tampa Bay Ultimate! Come check out one of the fastest growing sports in the U.S., known for it's competitiveness, sportsmanship, and amazing athletic highlights!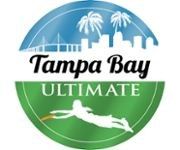 Build & Race a Solar Powered Car
Saturday | 10:00 a.m.
ZOOOOOOMM! Super Solar Racing Car has surprising speed. In fact, you might catch yourself saying, "Woo Wee that little sucker must be super charged with one of those fancy high performance engines." You are partly correct -- one source of such power is derived from the sun's powerful rays of light. Thank goodness you can control this speedster from any dangerous mishaps by shielding its power source and immediately depressing its brakes to stop. Super Solar Racing Car is easy to assemble and demonstrates alternative energy principles. Kids can build their own and race other cars. Fee for this event is $10 ( $3 off the cost of the actual kit) and they'll be able to take their racing car.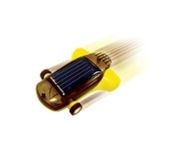 Rockadelic '60s Music with Paisley Craze
Saturday | 7:00 p.m.
Join Paisley Craze as they play tribute to the music that changed the world! This ultimate Baby Boomer dream band features hits from the Beatles, The Rolling Stones, and The Animals, to the sunny and light pop music of the Beach Boys, The Monkees, and the Young Rascals. From the mind-blowing psychedelic rock of Jimi Hendrix, Janis Joplin, and Jefferson Airplane, to the groovin' dance sounds of Motown, featuring Diana Ross and the Supremes, Aretha Franklin, and Smokey Robinson and the Miracles. This is a show you truly don't want to miss!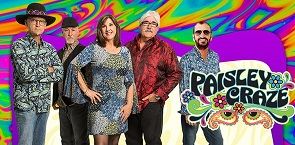 FST Improv Presents: Comedy Lottery
Saturday | 7:30 p.m.
Join the cast of FST Improv for a show that you help make-up on the spot…literally! Before every show, 12 lucky audience members will be asked to randomly select out of the FST Improv infamous bucket of over 50 games. Those 12 games will comprise the line-up for that night which will feature a unique combination of scenes, sketches and songs selected by you and your peers! Regardless of how the ball bounces, everyone is promised to be a winner on this completely unique night of improvised comedy.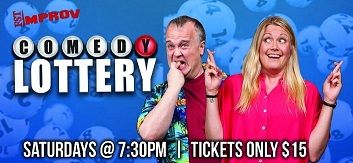 Nights Out! - Creative Fun for Everyone! Polymer Clay with Patsy Monk
Friday | 7:00 p.m.
Using a pasta machine and primary polymer clay colors, we will begin by making a complete color wheel….then the fun begins! We will make several canes to be used as beads and other options. Come see what 3 colors of clay can do!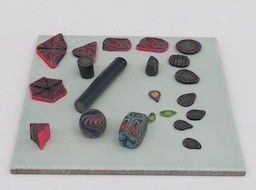 Anne of Green Gables at the Manatee Performing Arts Center
Friday | 8:00 p.m.
In 1903, an aging farmer from Green Gables, Canada, decided to adopt an orphan boy to help out on his farm. Instead, a feisty, red-haired heroine arrives with a challenging personality that's difficult to welcome. However, she endears herself to the family, her schoolmates and the community with her precocious and imaginative mind, and her passion and heart. Laughter fills the story and keeps too much cloying sentiment at bay.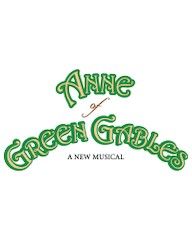 KidSpace
Saturday | 10:00 a.m.
KidSpace is a program for kids who want to explore everything there is to know about space and become Masters of the Universe. From 10:15 – 11 am on the second and fourth Saturday morning of each month, we'll unleash the awesome power of the Bishop Planetarium, taking off from Earth's surface and flying to places no human has gone before: the Sun, the planets, other moons of our solar system, newly discovered solar systems in our galaxy and beyond. KidSpace is designed for kids in elementary school (grades 1-5), and their grown-ups.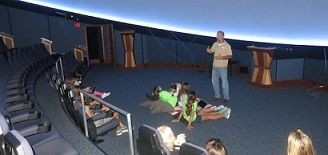 Scarecrow Workshop
Saturday | 10:00 a.m.
Manatee Village Historical Park will host Scarecrow Workshops on Saturday, September 22 from 10-11:30am or 12-1:30pm (both sessions are identical). Ideal for families and small groups of friends: create a life-sized scarecrow. Each group will be provided with the armature (frame), stuffing, material for a head covering, and an instruction packet. Participants are asked to bring the clothing, shoes, and decorations/accessories for their scarecrow -tradition or creative encouraged. This family-friendly event will also feature simple crafts for children. Pack a picnic lunch and enjoy our courtyard after you are finished.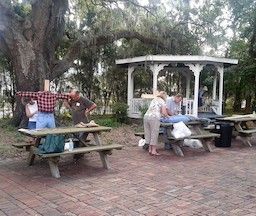 Bradenton Blues Brunch
Sunday | 11:00 a.m.
Join us on the beautiful Bradenton Riverwalk the last Sunday of each month for our new series, the Bradenton Blues Brunch! Guests will enjoy live music and the new Mattison's City Grille Brunch Menu, featuring local and sustainable cuisine. Each month a new band will perform, so don't miss a beat! There is no cover charge for the music, simply order your brunch and drinks off the menu.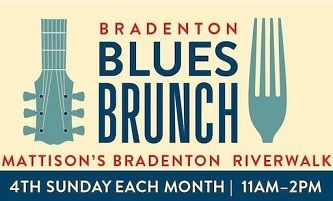 Please note: All of the information presented above has been gathered directly from the Sponsor's web pages. Team Renick is

proud to support our communities and the family activities that are available. Each picture is linked back to the original article which gives proper credit to the Sponsor and to allow you to gather even further information. It is our pleasure to provide this information to you each and every week!
We are proud to support our local communities!
If you would like to learn more, please
Reach out to Mike