What's Happening in Sarasota, the Beaches and Beyond - September 28-30


It is our pleasure to bring you just a "slice" of what's available to do this coming weekend in the Sarasota, Bradenton, Lakewood Ranch and Venice area of Florida.
Autumn Harvest Inaugural Event
Friday | 6:30 p.m.

This year we are proud to introduce our new campaign, Autumn Harvest to help achieve our mission of providing more fresh produce to our next-door neighbors in need. The campaign includes a fun evening shared with friends and family with a farm-to-table style dinner by Jeremy Hammond-Chambers of Innovative Dining while raising funds for our produce program.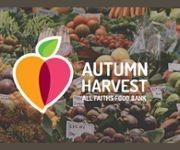 Sarasota Contemporary Dance – Dance for Every Body
Friday | 3:30 p.m.
This class incorporates modifications to allow all abilities to participate. The class warm up begins seated in a circle to connect you with your fellow movers in the room. The class progresses to full bodied standing movement, encouraging joy and community connection to shine through. Whether you're a dance veteran, or this is your first time stepping into the studio - this class is for you!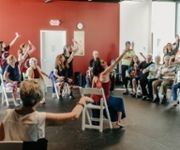 Sarasota's Most Relaxing Evening: Dinner and a Show (Classical Guitar Concert)
Friday | 6:00 p.m.
You are about to experience a new kind of pleasure and relaxation. A time to gather with friends, old and new. To enjoy beautiful fine-dining in the perfect setting...exclusive, romantic, and intimate. Not only this, you are about to have an eye-opening experience with classical music. The restaurant occupies a 1926 historic home nestled among the trees on the edge of downtown Sarasota. Your host Roberto Ercolani comes to Sarasota from Rome, Italy. He brings with him only the best and most delicious authentic Italian dishes and prepares each dish to order. Meanwhile, in the upper room of this antique restaurant 10 VIP guests are treated to an exclusive recital performed by Edwin Culver.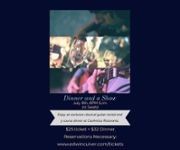 Ken Ludwig's Lend Me a Tenor
Friday | 7:30 p.m.
It's a historic night at the Cleveland Opera Company when world-famous tenor Tito Merelli arrives to perform in Otello. Through a series of farcical mishaps, Tito takes a double dose of tranquilizers, setting off a hilarious chain reaction of slapstick and mistaken identity.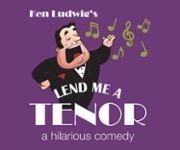 Dean Johanesen & The 24 Hour Men at Mango Bistro

Saturday | 6:45 p.m.
Dean Johanesen plays acoustic guitar-driven fare with a sonic palette that calls on Spanish rumba-style instrumentals, speakeasy-era Americana, and swinging hot club jazz dosed in circus tent hues. In addition to original material, his sets are studded with perfectly executed covers of songs like Django Reinhardt's Minor Swing.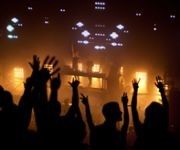 Sarasota Orchestra Presents: Passion & Travel
Saturday | 7:30 p.m.
Romance blooms in exotic and unexpected places. Discover contemporary composer Bright Sheng and his rapturously tuneful Never Far Away. Inspired by a Chinese folk song about a young girl standing in the moonlight in longing, this evocative work for harp and Orchestra will stir your imagination. Wildly passionate music from Fauré's opera celebrates the triumph of young love, while Beethoven's beloved Leonore Overture provides another perspective of romance. Dvorák's Othello Overture, full of soaring melodies, explores more complex sides of passion.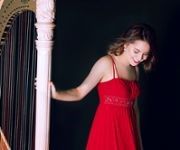 Manatee Performing Arts Center – Anne of Green Gables
Friday | 8:00 p.m.
In 1903, an aging farmer from Green Gables, Canada, decided to adopt an orphan boy to help out on his farm. Instead, a feisty, red-haired heroine arrives with a challenging personality that's difficult to welcome. However, she endears herself to the family, her schoolmates and the community with her precocious and imaginative mind, and her passion and heart. Laughter fills the story and keeps too much cloying sentiment at bay.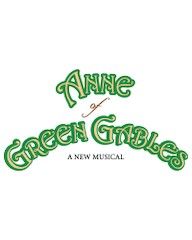 Shorts Out Loud
Saturday | 11:30 a.m.
Brought to you by Manatee Libraries' 805 Lit + Art Journal and The Friends of the Central Library. Short Story Readers: 805 editors: Stephanie Katz, Courtney DeSear, Julieanna Blackwell and Jyna Johnson, along with David Anson, Professor of English at State College of Florida. Acoustic music by Undine Shorey. 805 Lit + Art Journal is Manatee Libraries' literary journal which showcases work from debut and emerging writers, poets and artists worldwide in a quarterly online format. 805 won the 2018 Florida Library Association's Innovation Award and has been featured in Poets & Writers Magazine. A short story published by 805 was chosen as a finalist for the Best of the Net 2017. Light refreshments will be served.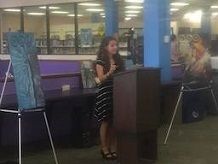 Annual National Public Lands Day
Saturday | 9:00 a.m.
The Annual National Public Lands Day will be observed at Oscar Scherer State Park. Volunteer and take part in the work service projects. Live music and lunch provided at noon. It's a work project to give back to the environment for all ages, fun activities & various demonstrations & informational booths.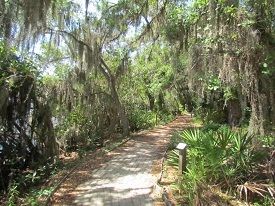 Please note: All of the information presented above has been gathered directly from the Sponsor's web pages. Team Renick is

proud to support our communities and the family activities that are available. Each picture is linked back to the original article which gives proper credit to the Sponsor and to allow you to gather even further information. It is our pleasure to provide this information to you each and every week!
We are proud to support our local communities!
If you would like to learn more, please
Reach out to Mike