What's Happening in Sarasota, the Beaches and Beyond - September 7 - 9


It is our pleasure to bring you just a "slice" of what's available to do this coming weekend in the Sarasota, Bradenton, Lakewood Ranch and Venice area of Florida.
Historic Home Tours
Friday | 10:00 a.m.

One-hour walking tours start with a video in the Palm House that explores the Hermitage Artist Retreat's compelling history. After this, the tour continues throughout the rest of the property, including visiting the 1941 Whitney beach cottages and the 1907 Hermitage House. These architecturally distinctive buildings have remarkably withstood Florida's volatile subtropical climate. Colorful stories of artists and interesting characters who have stayed at the Hermitage will be sprinkled in.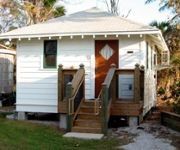 Peter and the Starcatcher
Friday | 7:30 p.m.
Tony-winning Peter and the Starcatcher upends the century-old story of how a miserable orphan comes to be The Boy Who Would Not Grow Up. From marauding pirates and jungle tyrants to unwilling comrades and unlikely heroes, Peter and the Starcatcher playfully explores the depths of greed and despair...and the bonds of friendship, duty and love.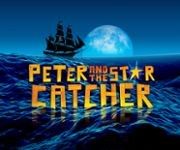 The Dunkins Half Dozen Donut Run
Saturday | 8:00 a.m.
SAVE THE DATE!!! Sarasota's first running and eating challenge at Benderson, benefitting Apraxia Kids, the nations largest non-profit organization providing support for children with apraxia of speech. Race Directors, Kelli Jaco and Amy Tanaka, would like to cordially invite you to take part in this fun and challenging event!

6 miles, 6 donuts, in 60 minutes! WHATTT??? You heard it right.

Overall winner and awards for the half dozen challenge. Not sure about the distance OR the donuts? We have a 5k and 10k run option only for you!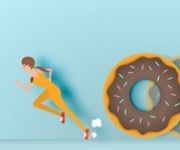 Sunshine and Show Jumping $25,000 Grand Prix
Saturday | 9:00 a.m.
Join us for our first $25,000 Grand Prix of the fall season! Gates open at 8:30 am, first horse on course at 9:00 am. Free Parking, $5 Admission...Grand Prix Show Jumping is an Olympic Sport requiring extraordinary athleticism from both horse and rider.
Sarasota 2018 Muscle Walk
Saturday | 9:00 a.m.
MDA Muscle Walk events empower individuals in hometowns across America to raise critical awareness and funds for muscle-debilitating diseases that severely weaken muscle strength and mobility. This is more than a walk. MDA Muscle Walk is a life-changing experience that unites families, friends, neighbors and local businesses to forge powerful connections, celebrate the strength of MDA families and transform hope into answers.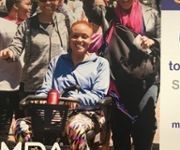 The Collective! Featuring the Shabby Chic Market
Saturday | 10:00 a.m.
Simply Events and Westfield Siesta Key are coming together to launch The Collective! We will hand select 12-18 artisans for a brick & mortar (Pop Up) exclusive twist to our well known shopping experience featuring specially curated furniture artists and artisans from the Shabby Chic Markets. With a gallery like feel that creates a complete visual experience allowing potential consumers to engage & shop as they would in a fully functioning store front featuring one of a kind items.

FST Improv Presents: Comedy Lottery
Saturday | 7:30 p.m.
Join the cast of FST Improv for a show that you help make-up on the spot…literally! Before every show, 12 lucky audience members will be asked to randomly select out of the FST Improv infamous bucket of over 50 games. Those 12 games will comprise the line-up for that night which will feature a unique combination of scenes, sketches and songs selected by you and your peers! Regardless of how the ball bounces, everyone is promised to be a winner on this completely unique night of improvised comedy.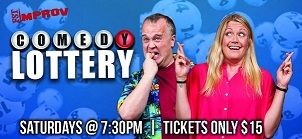 Gilbert & Sullivan Unplugged
Saturday | 6:00 p.m.
Pour the pirate sherry, braid the raven hair, polish up the handle of the big brass door, and celebrate Gilbert & Sullivan's most beloved songs! Gilbert & Sullivan Unplugged has delighted audiences across the US with lovingly loopy renditions and joyfully irreverent excerpts from HMS Pinafore, The Mikado, and The Pirates of Penzance. Last seen at New York's 54 Below, this isn't your grandmother's Gilbert & Sullivan!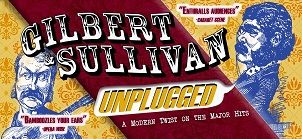 Music on Main in Lakewood Ranch
Friday | 6:00 p.m.
Join us on Lakewood Ranch Main Street from 6 – 9 pm for Music on Main, a free concert series and block party for the public! This event is hosted on the first Friday of each month and will supply lots of family fun.
The street is lined with food vendors, beer trucks, and sponsor booths, as well as rides and activities for the kids presented by Grace Community Church. Proceeds from the event will benefit a local non-profit organization each event.
15th Annual Venice Triathalon
Saturday | 7:30 a.m.
Whether you're a first-timer or a seasoned pro, all are welcome! A great family event where you will swim parallel with the shore in the Gulf of Mexico, bike on smooth, closed Harbor Drive, and run on paved roads and sidewalks through Maxine Barritt Park to Caspersen beach. Post-race breakfast by Sharky's. USAT-sanctioned event. All racers must be Annual USAT members or purchase one-day membership day of the race. Photo ID REQUIRED for race bags/timing chips.
Awards are presented five deep in each division: Standard 5-year age groups (starting at 19 & Under and going through 85+), Clydesdale & Athena, & Relay Teams (2 or 3 people)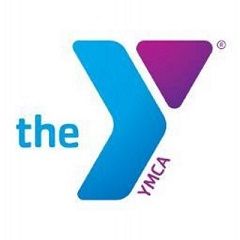 Literacy Among the Trees
Saturday | 10:00 a.m.
This fun and family-oriented event will feature various literacy activities and readings for all ages to enjoy. The park's normal entrance fees will be waived if you donate a gently used family friendly book or present a library card upon entrance on this date.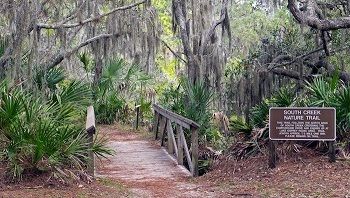 Please note: All of the information presented above has been gathered directly from the Sponsor's web pages. Team Renick is

proud to support our communities and the family activities that are available. Each picture is linked back to the original article which gives proper credit to the Sponsor and to allow you to gather even further information. It is our pleasure to provide this information to you each and every week!
We are proud to support our local communities!
If you would like to learn more, please
Reach out to Mike